Baishahu, original 名恰克拉克 lake, and Ming Bulun mouth reservoir, located Akto County Buren Township Chuck Mubarak village, the south bank of snow-capped peaks of kongur, the North Shore is the dune stretches without a break.
We drive today for taxkorgan, the way will be through this beautiful "human Fam."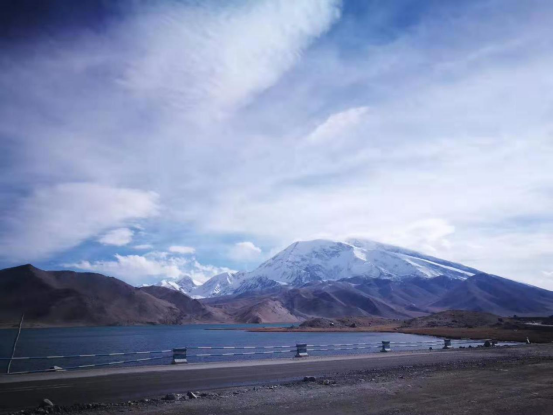 9:00 departure from the ancient city of Kashgar, along the 314 national highway, we drove children singing, like warriors, like, all the way up the climb.
Today's section with previous views are very different, both sides are standing proudly along the tall poplar forest, the sun is not brightly sun Xinjiang people, through the towering branches spread over the pavement, went so far as to give birth to a kind of solemn pilgrims. Because the road far today, almost need eight hours by car. Fortunately, we opened CS75PLUS seat more comfortable, it will not be too tired to even sedentary, but also touched me the most is that the rear seats can also adjust the angle, so that the whole trip a lot easier.
After about a three-hour drive, we arrived at the border checkpoint Gez. It should be full in checked off, the vehicle also need to open the subject. And it is different from before, where in addition to check ID, but also need to check the border card. Fortunately, we are well prepared when the Raiders early in Beijing to run the border card, so traffic is still relatively smooth, almost did not spend too much time. Here science can be with you, need to apply for border card where they are residing, prepare in advance a 2-inch photos, a good destination after confirming with the staff, a few minutes to run, very efficient and convenient.
After a checkpoint, we met a Pakistani little brother, little brother from Lanzhou University of looks quite Xinjiang flavor, high nose, big eyes, looks very spiritual at time of rest, the key is the little brother said Chinese beautifully, so we took advantage of a break, quickly and little brother had some friendly Pakistan cultural exchange -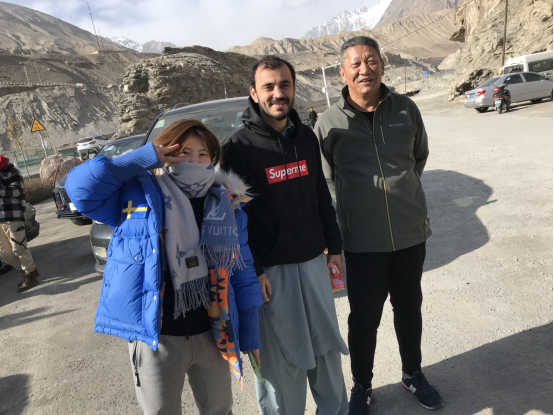 After the border post, he came to Pakistan Friendship Highway, which is the legendary Karakoram Pamir highway or road. This highway runs through three world-class mountains - Karakoram, Hindu Kush, the Himalayas. Reputed to be the world's most beautiful road, the world's most towering cross-border roads and the world's most breathtaking corridor. Highway across the board minimum altitude of 600 meters, the highest 4694 meters, the air is thin, harsh climate.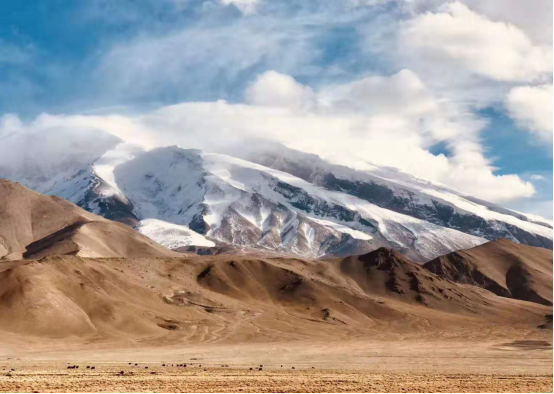 Nevertheless, this road is very magnificent scenery along the way, both towering majestic rolling mountains, there are cold steep mountains or deep valleys. Cross-strait cliff color changing, red, green or gray iron, but always grow into the sky, forming an aesthetic Mountains with snow-capped mountains in the distance.
Driving on the way, we also encountered a few original "residents" - yak, their hair beautiful black, shiny, the next map in the sun, one is particularly sturdy.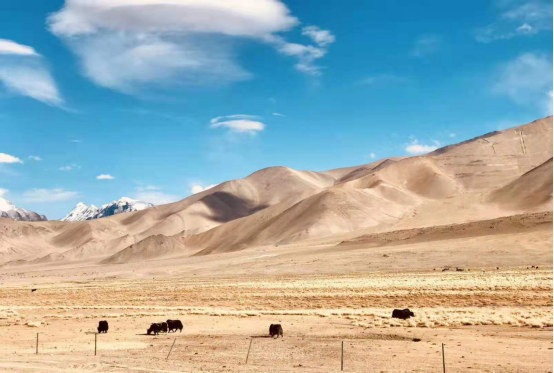 Walk forward a bit, we went to one of the important planning our trip - Baishahu.
The white sand is said to Baishahu landing caused by the Taklimakan dust. Since Gez Canyon is a big outlet, affected by strong winds, the Taklimakan Desert silver-white sand dust wind raised to the Pamirs, so there is a year-round mountain is covered with white sand silver sand, and is relying on Baishahu Baishahu puddle of water. Marco listen to the guides, the "Journey to the West" in the description of the monk received Drifting River is flowing here.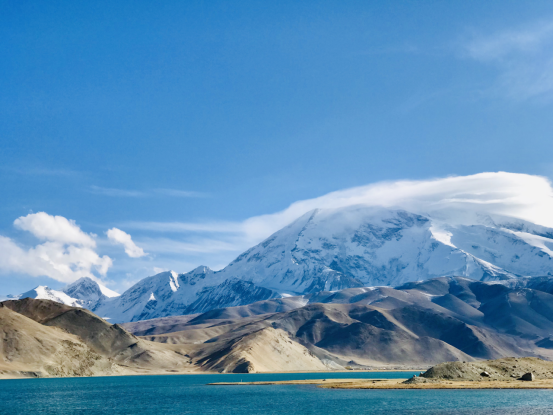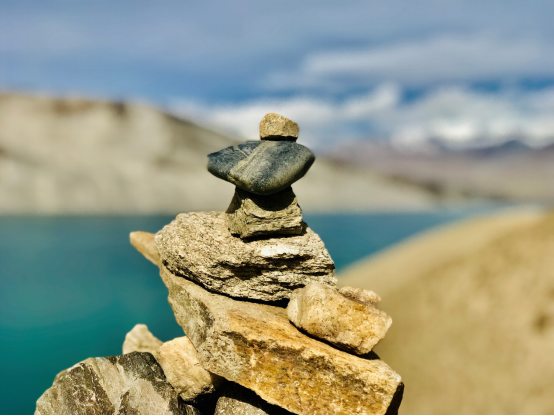 Watching Baishahu beauty, that I first understood what it is called stumped, this is a kind of indescribable beauty. Rolling sand hills encircling a pool of clear water, clear water like a jasper like lying quietly on the white sand blend with the surrounding snow-capped peaks, people have lamented Mother Nature. May be affected by the lake, the lake is quite a big wind, the temperature is low, and therefore need special attention to keep warm. Phone displays, we have reached an altitude of 3160 meters, alpine hypoxia let us quite a few small partners appeared altitude sickness, here or friendship to the next recommendation, the first time a friend highlands, must pay attention to slow down, avoid fast walking, not running and physical exertion, while the amount of water and warmth is also very important.

In order to alleviate discomfort caused by high back, we drove to a shelter at the rear seats down, made a "Chase shop," our car is not only back room is very spacious, but also flat down, two people lying will not feel too crowded. Feeling the warm sun soothing, moist lake breeze blowing, looking at the clear water, high back slowly with some relief.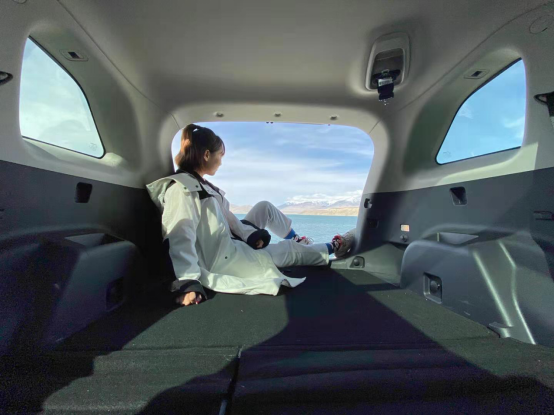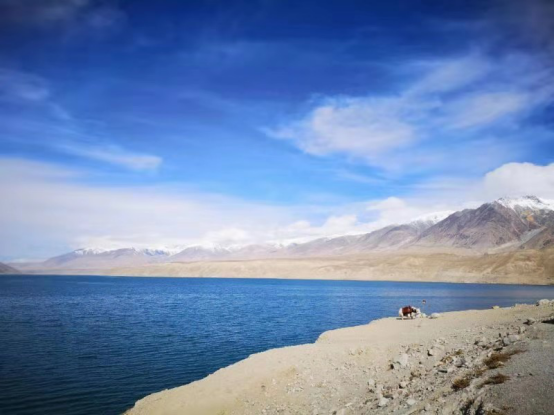 Ended a brief rest, we proceeded westward forward. Closer look at the snow-capped mountains, we all thought that came to Chogori, but Marco tour guide told us, in front of snow-capped peaks called Ata, he was known as the "tip of the father," it is Pamirs signs and representatives. It's a steady stream of mountain snowmelt Note 入喀拉库勒 lake, mountain grassland irrigation, raising the local people.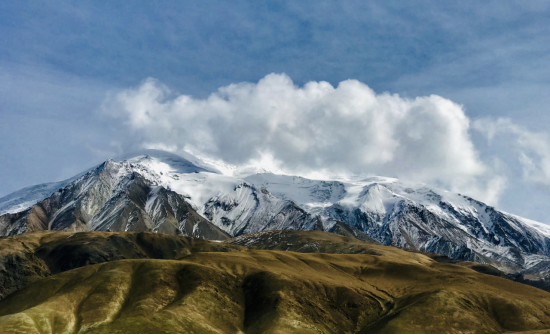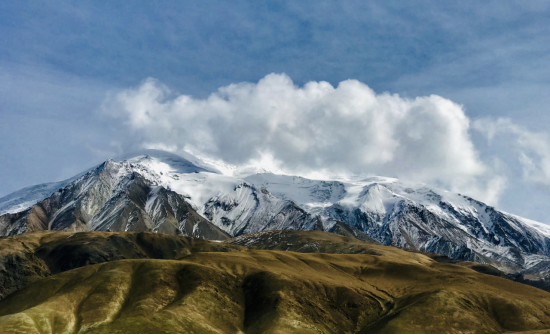 After a long day's journey, we finally arrived to stay at the hotel, compared to the hotel a few days ago, relatively speaking, here some simple, low-ceilinged rooms back against the mountains neatly in a row, almost wall no decoration, though simple, but fairly good thermal performance.
And this time the sky has been completely covered in black, my stomach was also occupied by the hunger. Then simply pick up a bit, we hastily opened foraging, did not expect that, even close to the hotel there is a Sichuan restaurant, beetles eat so much meat, may finally be something different, and hot "Wanzhou grilled fish "+ spicy incense pot scarred for our today's trip to draw a perfect end.