First come a few beauties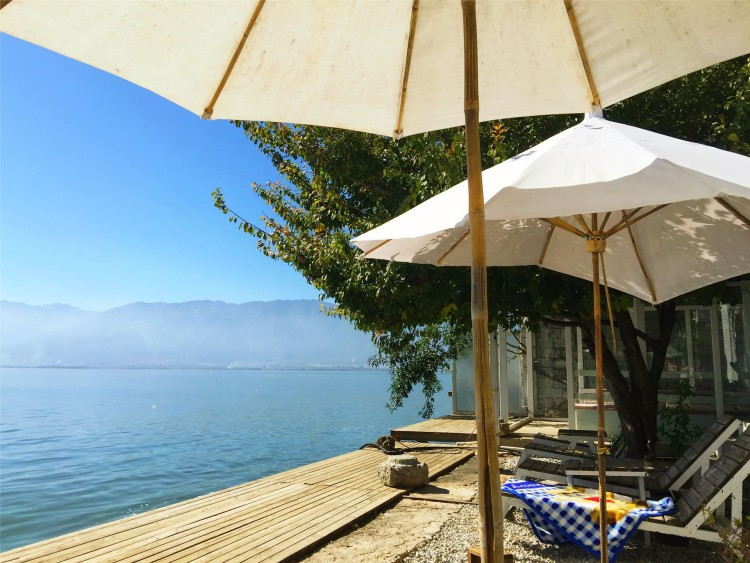 Yunnan is a famous tourist destination, where ethnic minorities gather, beautiful scenery, but also many of the framing of the film and television drama. The reason I aspire Yunnan Dali, Lijiang is also because of shooting here to see made several films and television ,, "Breakup Buddies", "Dragon", "the sea is not the sea." Of course, every story and film works because of the different shooting techniques, showing the beauty is different. For example, "Breakup Buddies" is a show of pure beauty, "Dragon" show is a beautiful feeling, "the sea is not the sea," the show is a real beauty. Those innocent beautiful movie gives us not only moved, will be more positive attitude towards life and aesthetic vision of the Holy Land.
stroke
Day1: Early 7.25-- 11.05 noon from Beijing to Kunming, visit Green Lake, Dianchi Lake, Mabi chicken Square, etc.
DAY2:. 7 the evening of 22 14 - - 8 6 am Kunming to Dali, Dali tour, Foreigner Street, Cangshan
DAY3: 9 Ri Dali - double gallery, tour Erhai, double gallery town, NanShao island style, jade grumble Island, Sun Palace, Moon Palace
DAY4: 10 as early as 8.00 Dali - Lijiang tour Tea-Horse Road, Lashihai
DAY5: 11-day tour Lijiang Ancient Town
DAY6: 12-day tour Ganhaizi, Blue Moon Valley, Yulong Snow Mountain, Shuhe
DAY7:. 12 at 10 50 - - 13 early from Lijiang to Kunming
DAY7: 13 Ri 14.35--19.25 afternoon from Kunming to Beijing
Before Your Trip
Day1: Kunming - Green Lake and Dianchi tour
Arrived in Kunming, the mood is very excited, Koko!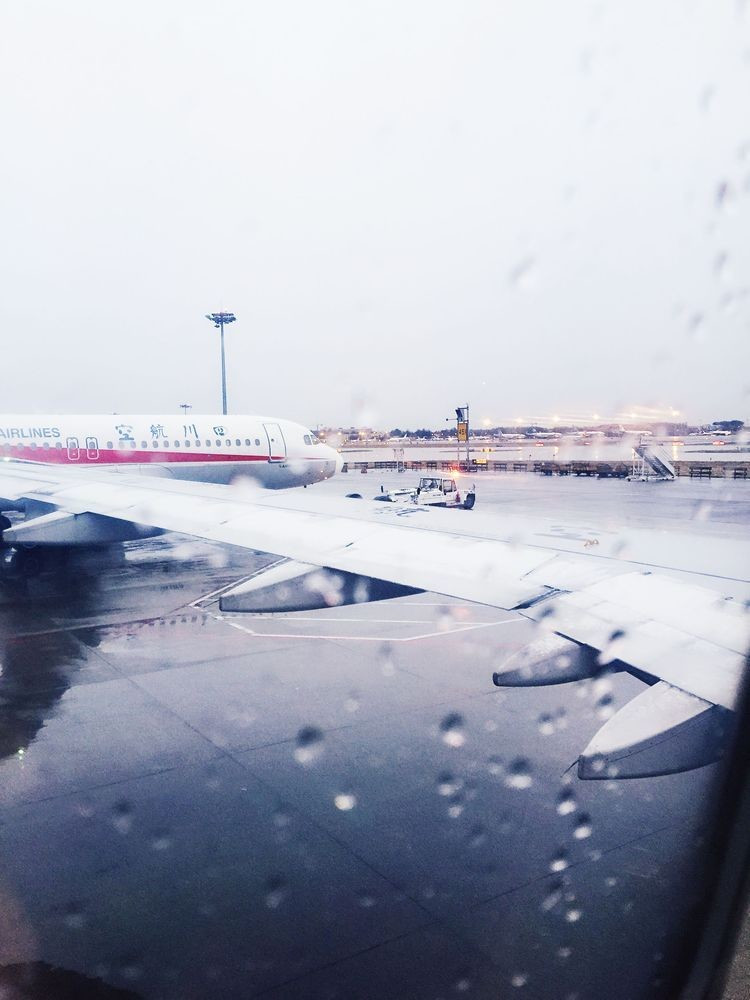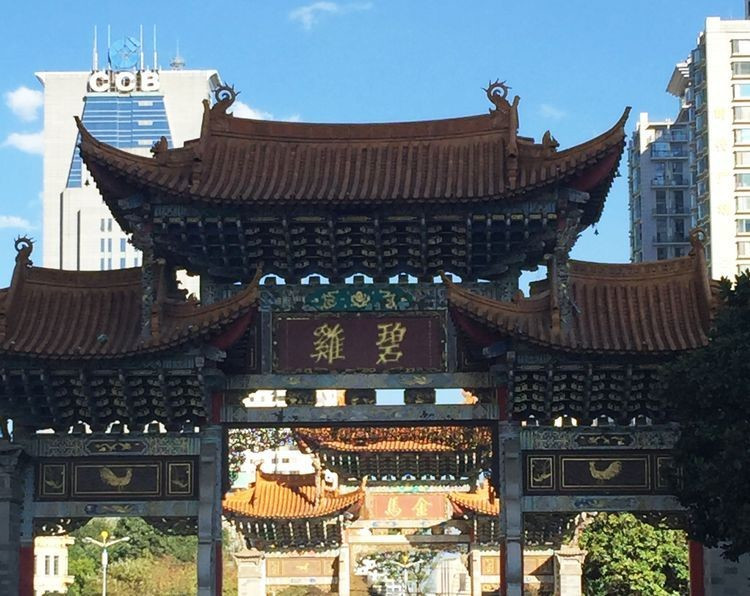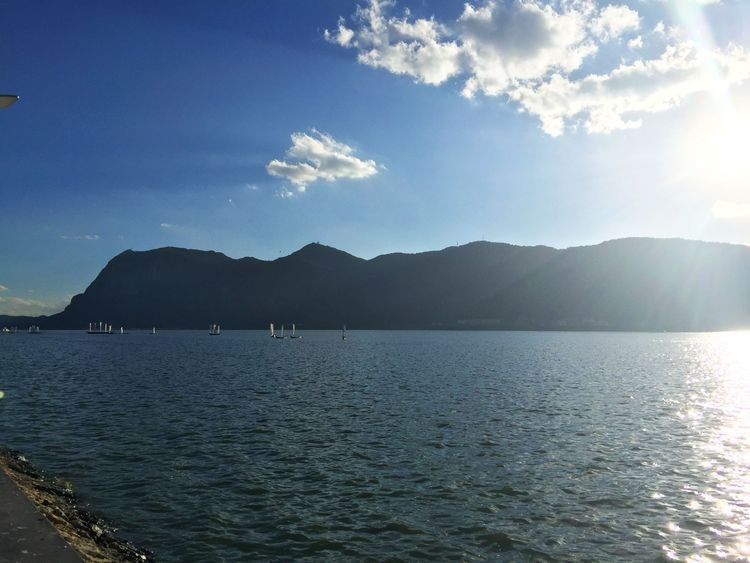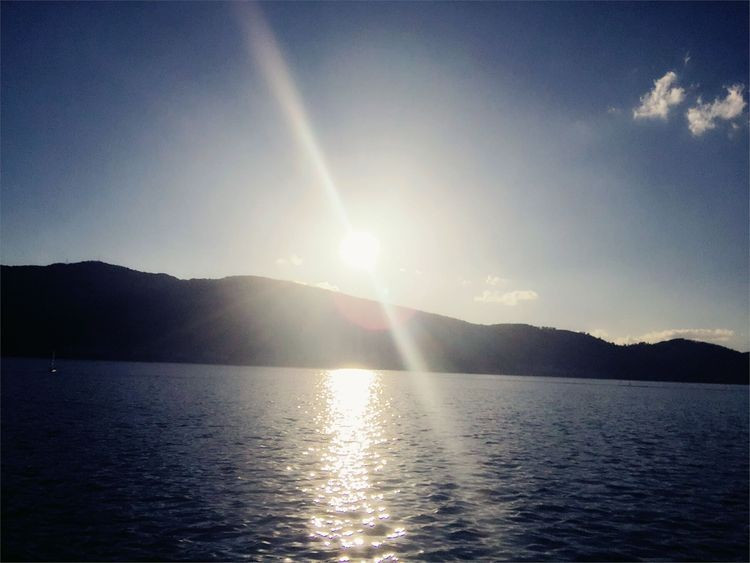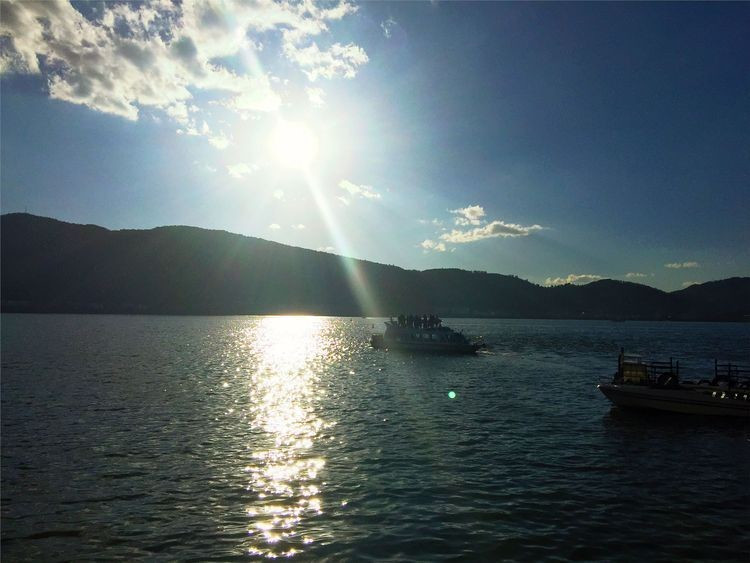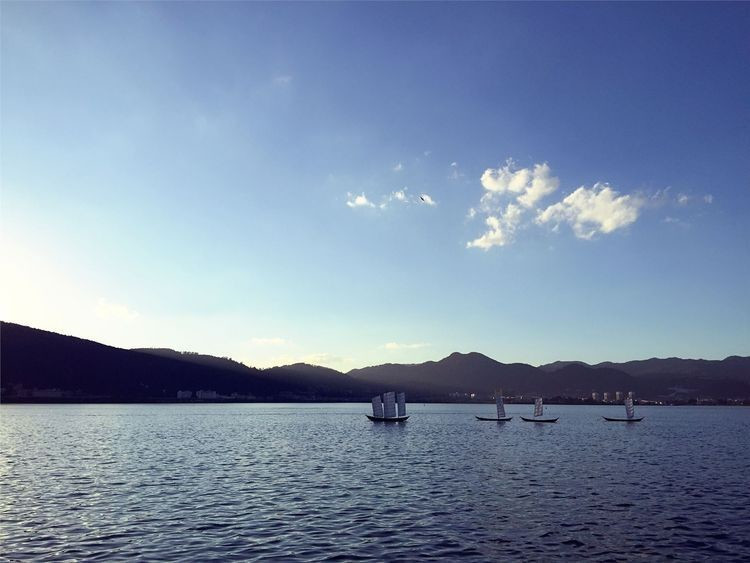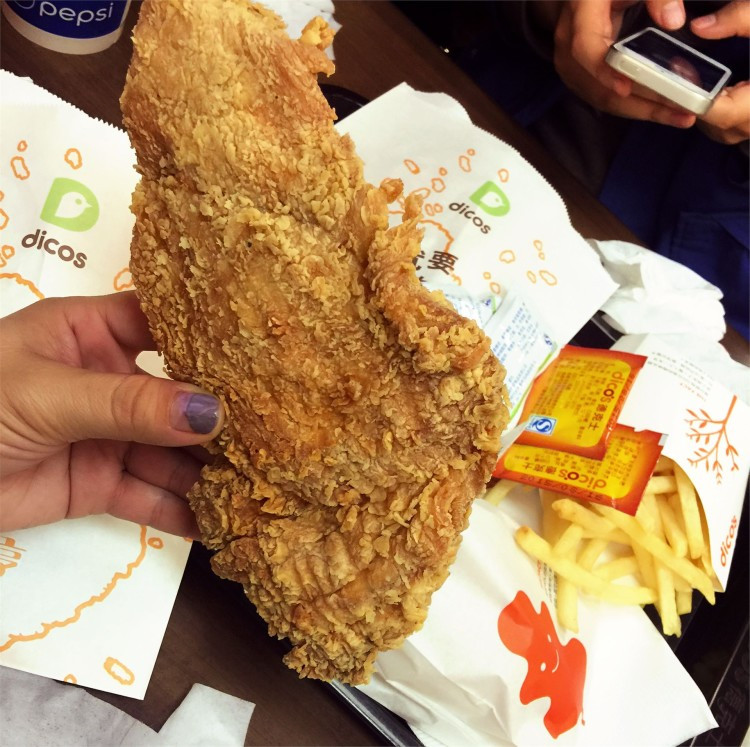 Kunming to Dali - Departure
Night to catch the train to Dali, so we did not stay here too long, eight o'clock at night we called and pieces car arrived in Kunming railway station.
Dali Bai people's living habits. Bai people are very hospitable, good at singing and dancing. Bai people call for the Golden beauty, handsome guy is called Peng, the movie "Five Golden Flowers" tells the story of Dali is Yo!
Dali is already arriving early in the morning, we take a break, began visiting the ancient city of Dali.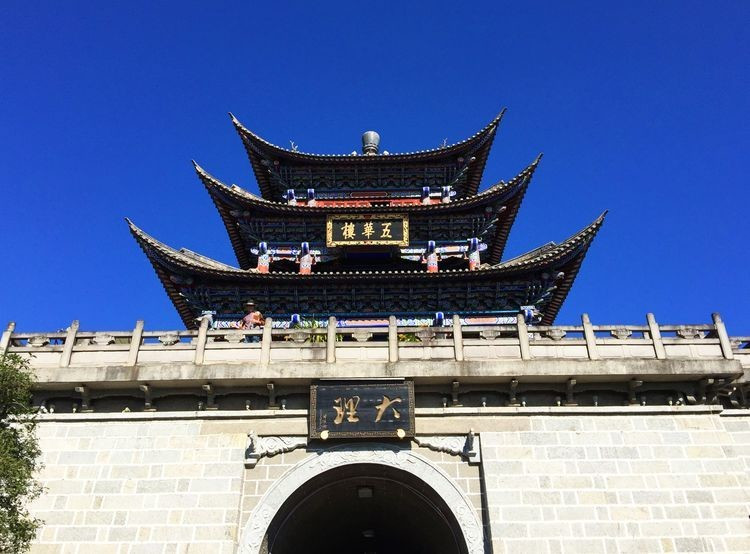 Now Dali, reflecting the diversification is a Chinese and Western style, from Dali's traditional snacks, ancient Chinese style clothing, traditional silverware, historical legacy building, to a variety of European-style bistro, European style buildings, restaurants, everything, forming a large multi-ethnic integration. But relative to Dayan Old Town Lijiang, Dali beauty still need to be described as "quiet."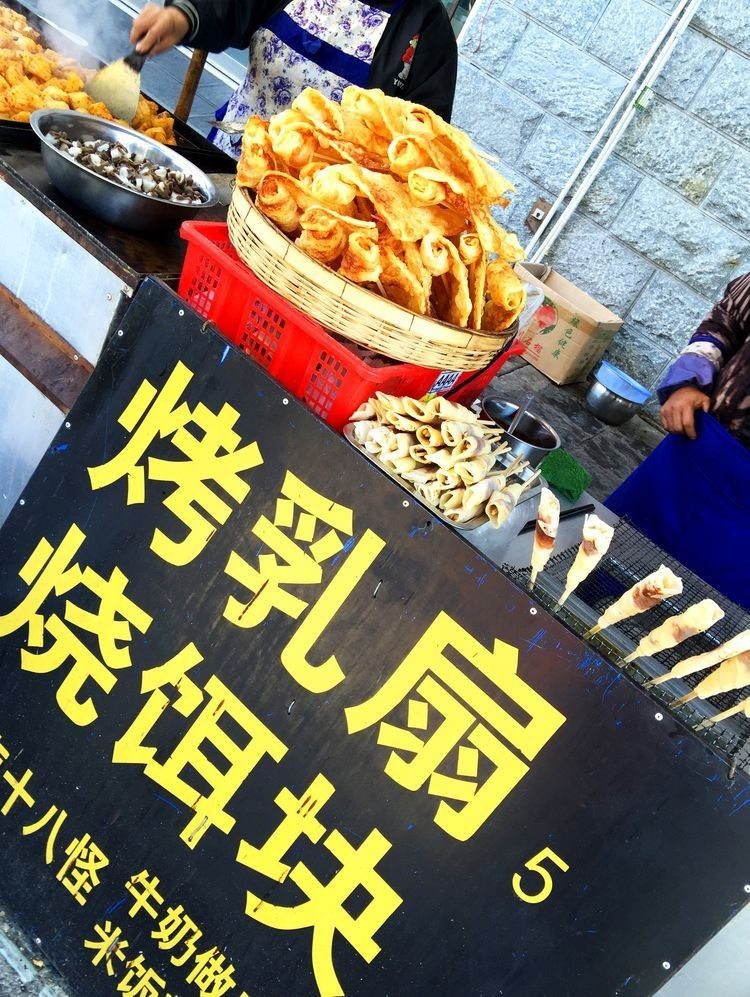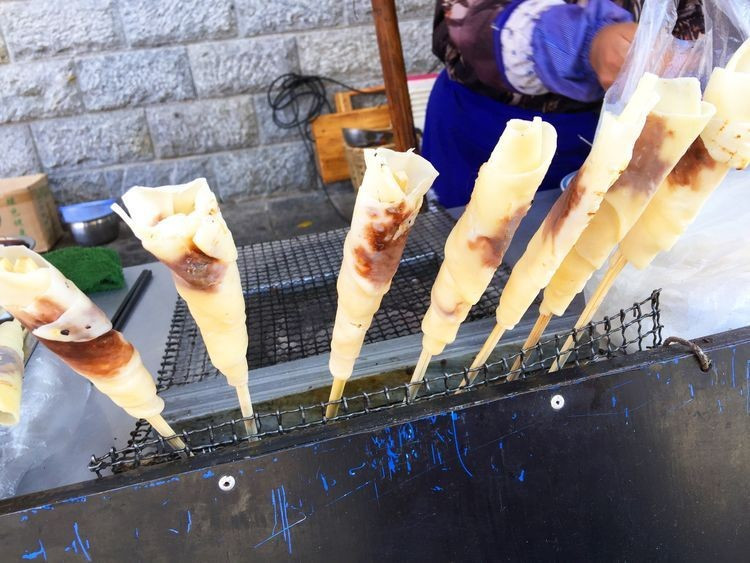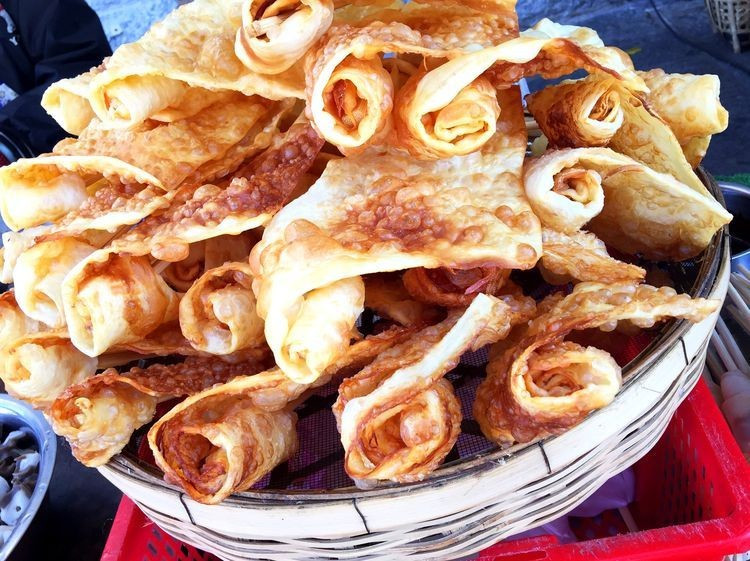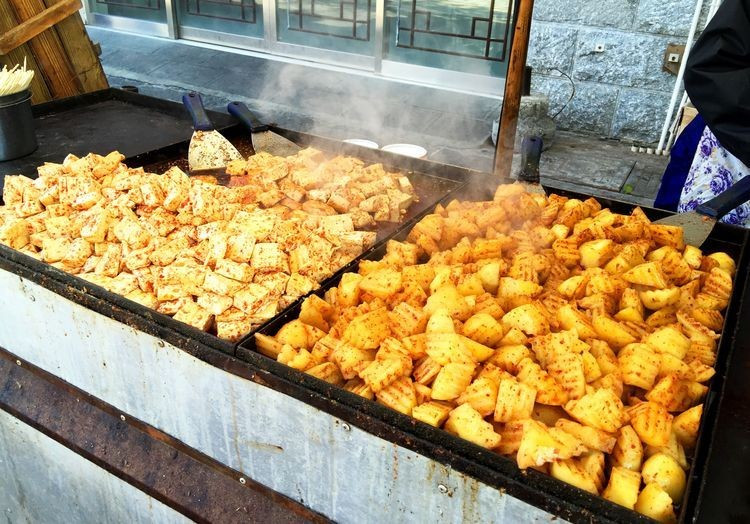 Dali, Lijiang sold everywhere this snack, roasted Rushan burn Erkuai, very cheap, 5 yuan one, I bought a Erkuai taste, to be honest, a bit like a long time to put the gum, chew quite Jin, very tasty! S said that snacks should go to large hotels, where to do more authentic.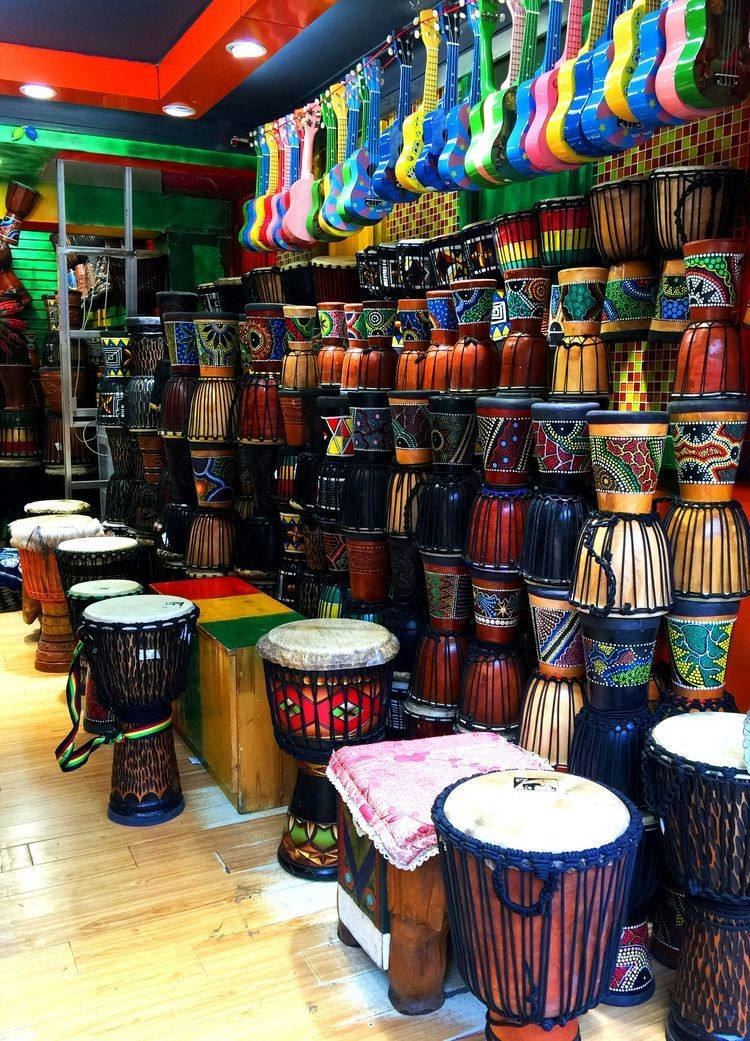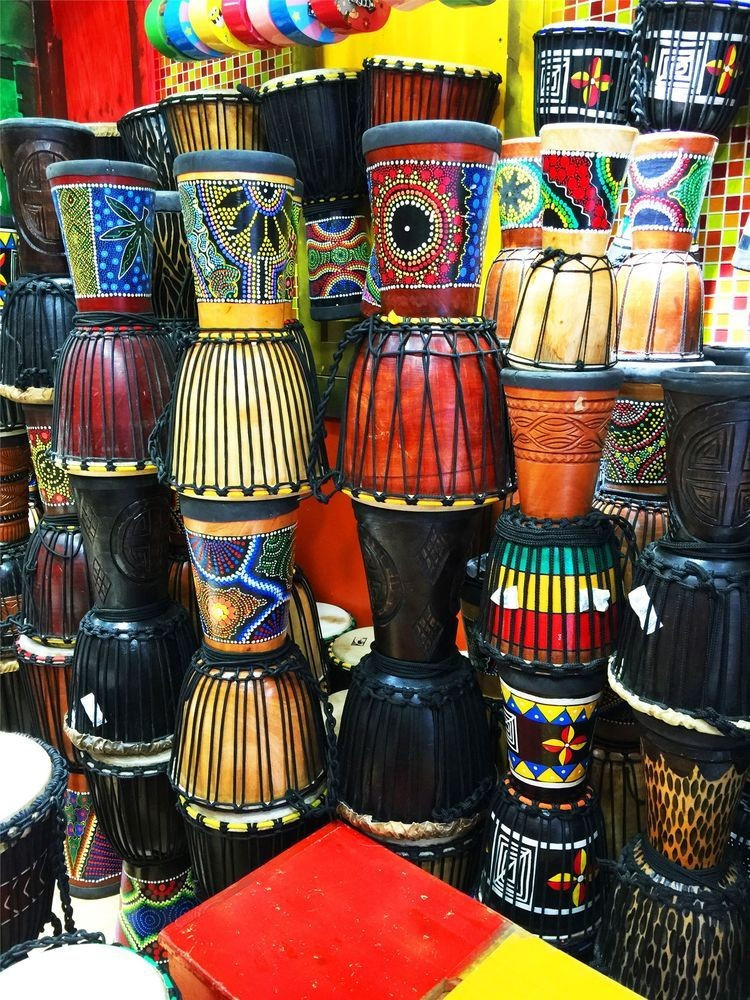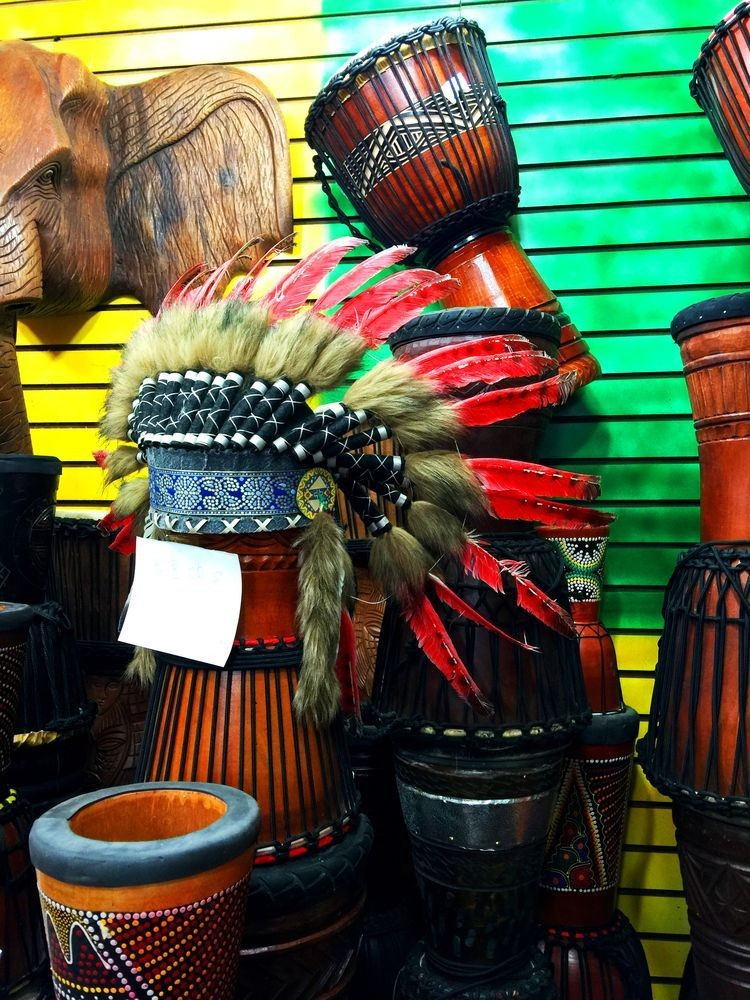 The ancient city, there are many shops selling this drum, reportedly called djembe, very beautiful, above patterns Dongba culture should belong to it! Each passing a drum shop in the store can see the name of the music and drums, very nice, of course, put to music the most is Li Jiang Xiaoqian up.
I like this drum, but I will not fight, so do not buy, now that I think feel very sorry ah! Later, then we must have the opportunity to buy a come back, I do at home furnishings is also pretty good, ha ha!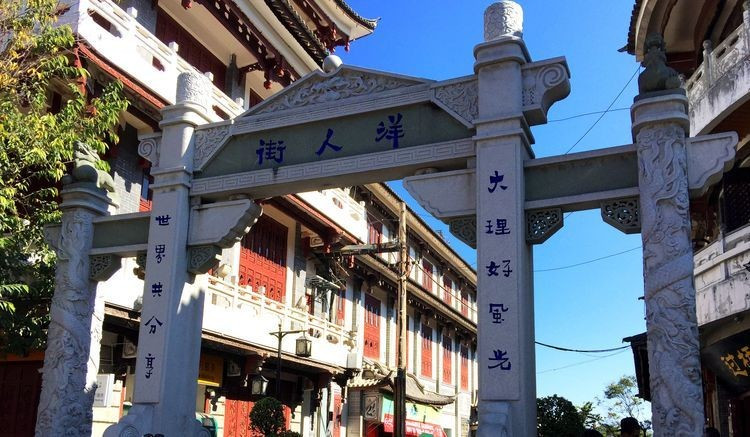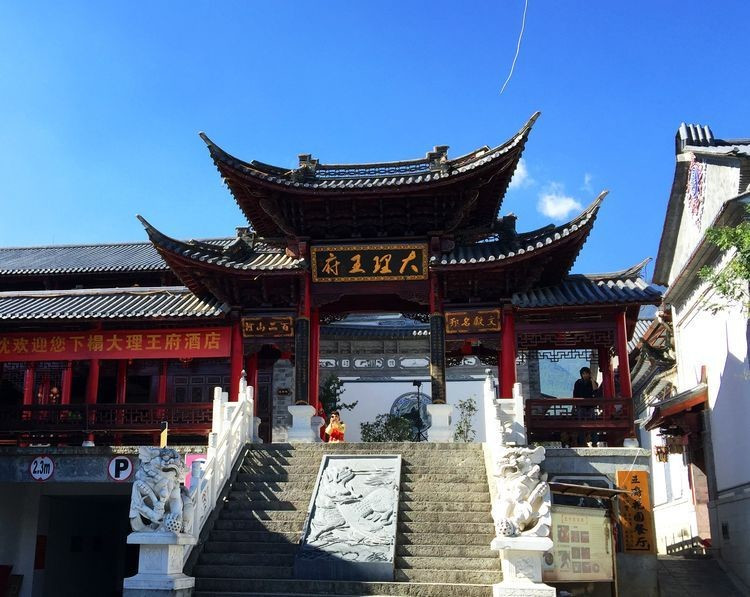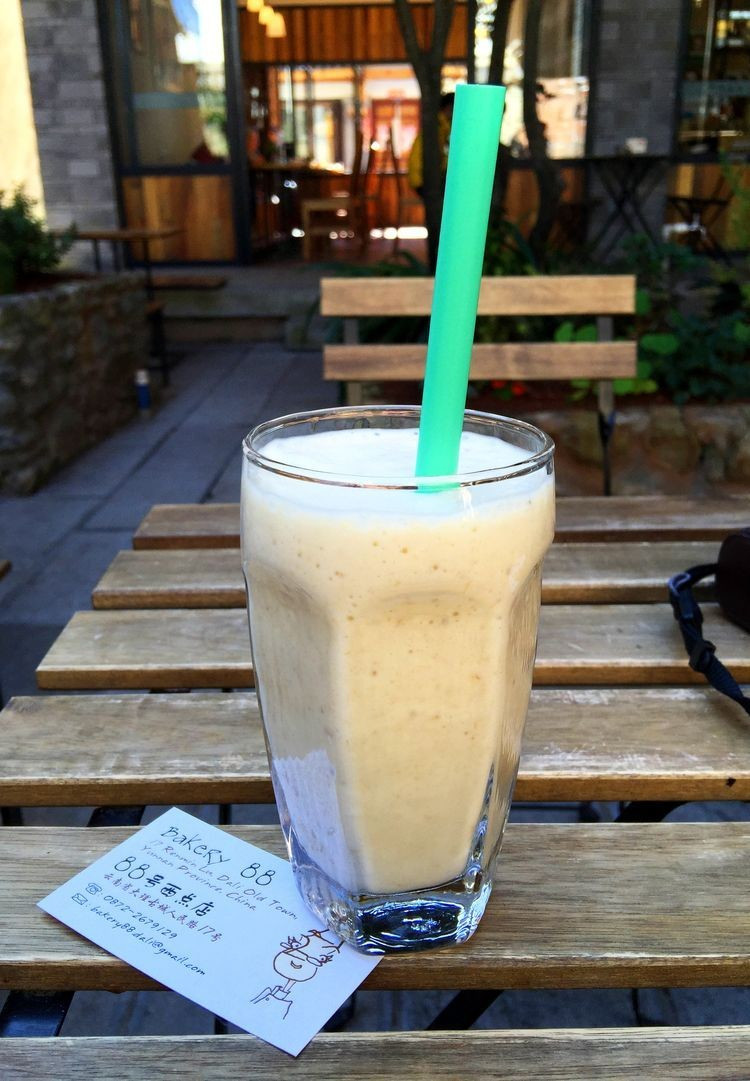 Cangshan, Erhai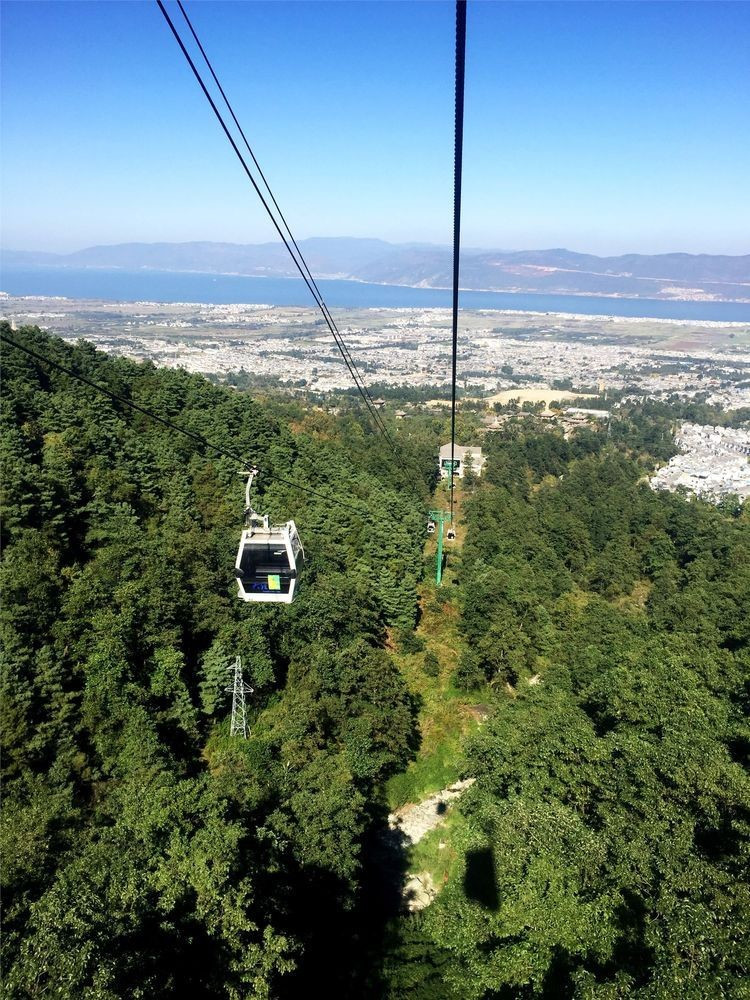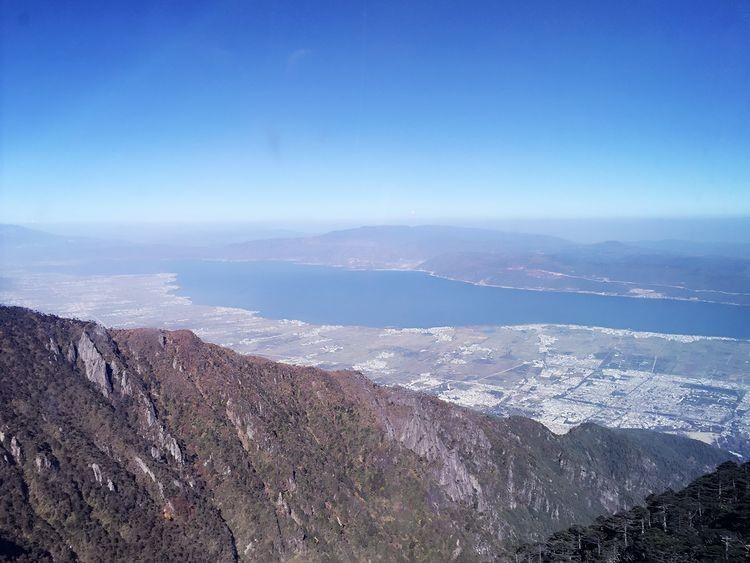 Days of high air is crisp, mountain Erhai panoramic view. To list Erhai whole picture, you must board the Cangshan.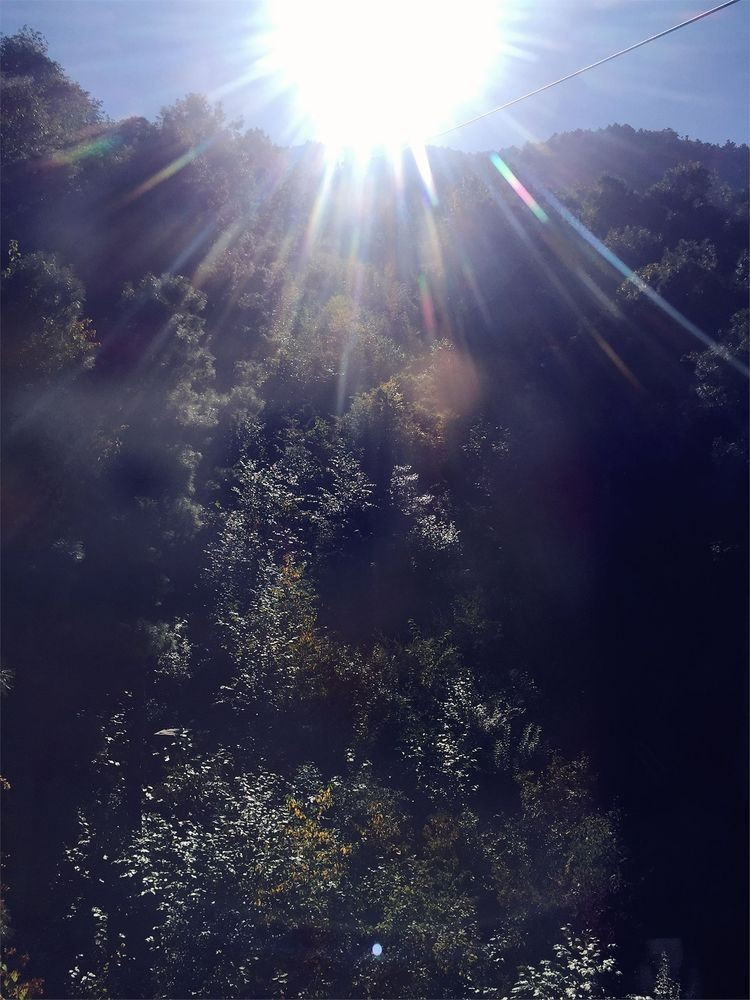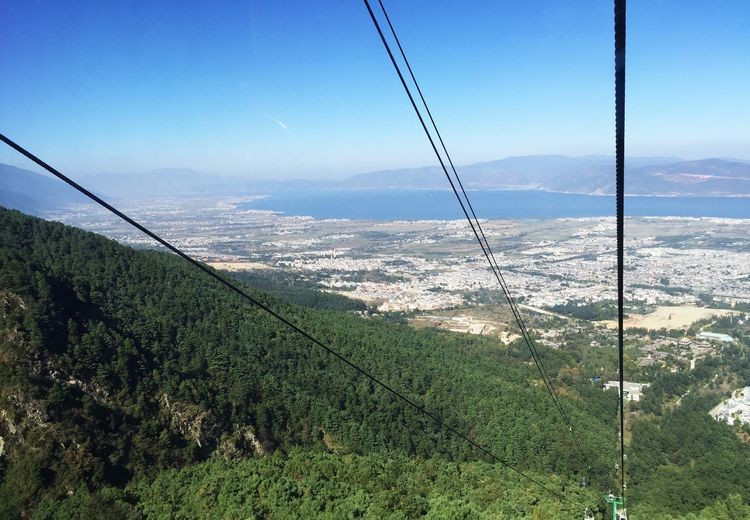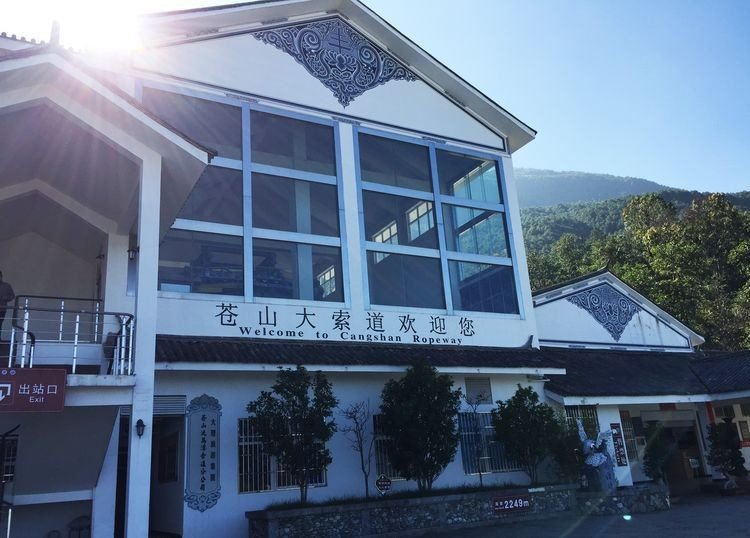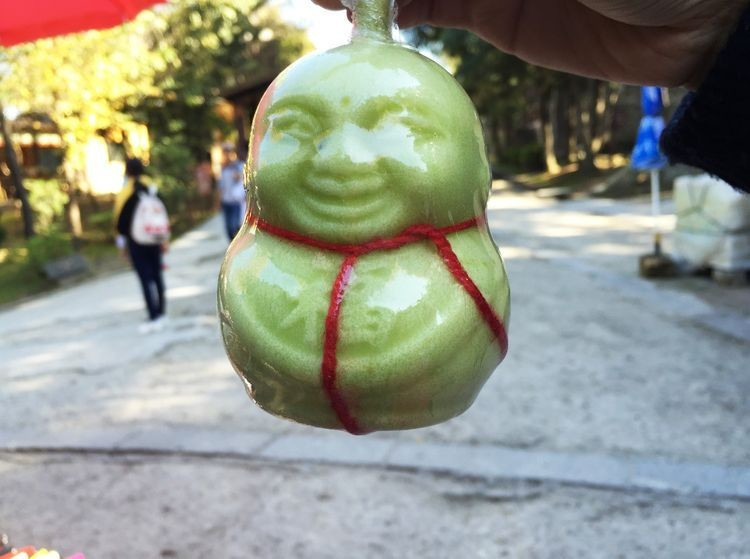 Shuanglang food, shelter,
18:00 We proceed from the city, the bus to do a double gallery, about a half an hour away now reach double gallery, we choose to live in the village next to Dajian double gallery, because Dajian village is located next to the edge of Erhai Lake, to live in Haiti and double gallery town, around the Erhai Lake is very convenient. It is recommended that you also choose to come here next Dajian Village, Koko!
Dajian next to the village is just like a big construction site, everywhere in the construction of houses, dusty, shifting sand stone walk, the road is not very flat, it is recommended not to pull the trunk to play, it is best not to install too many things, back baggage pack enough. Otherwise, pull boxes go on the road in this very distressed debris box Yo!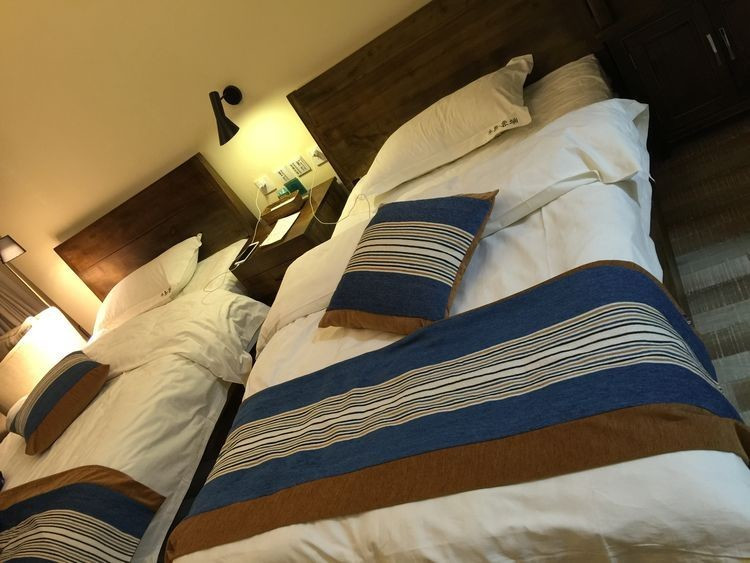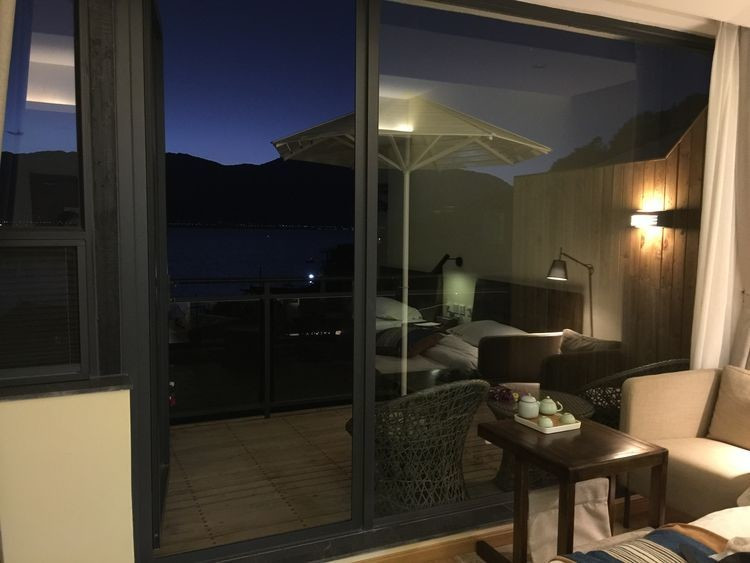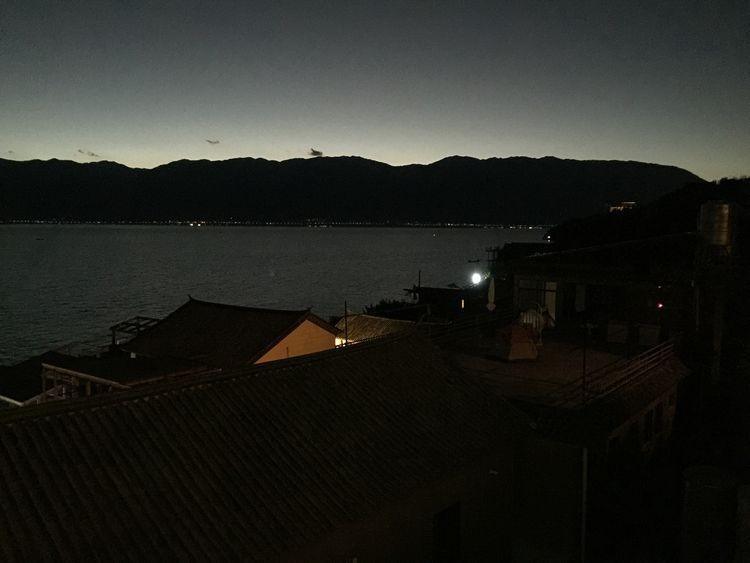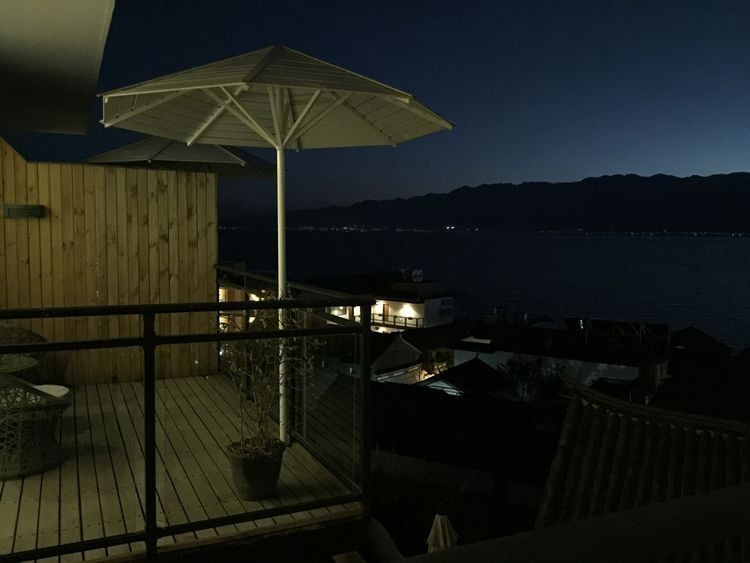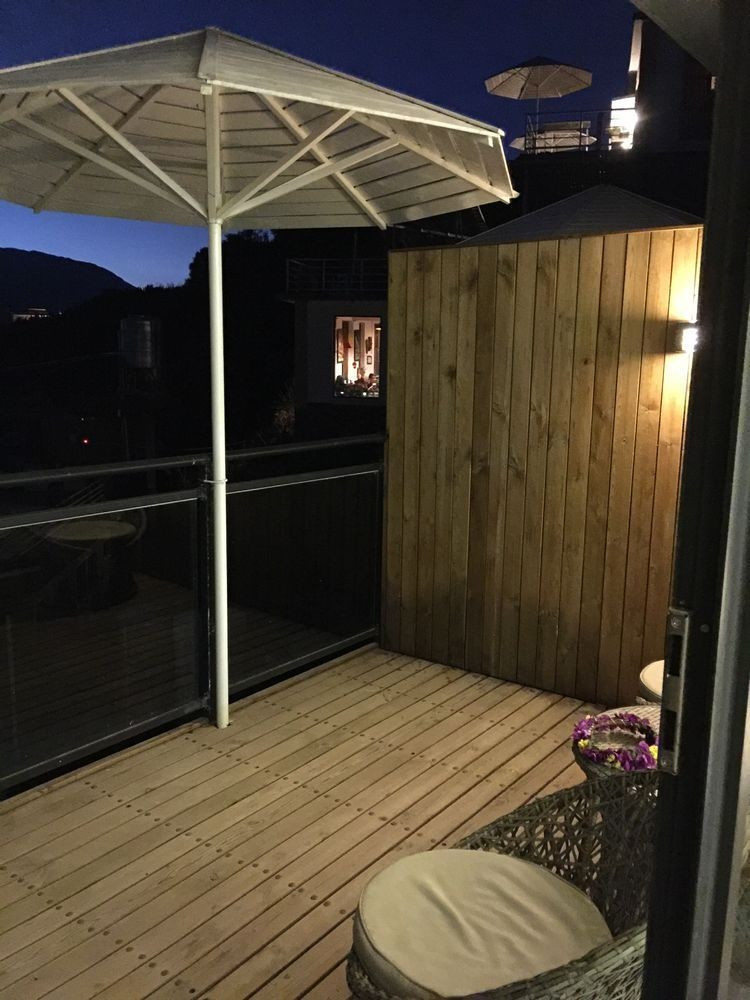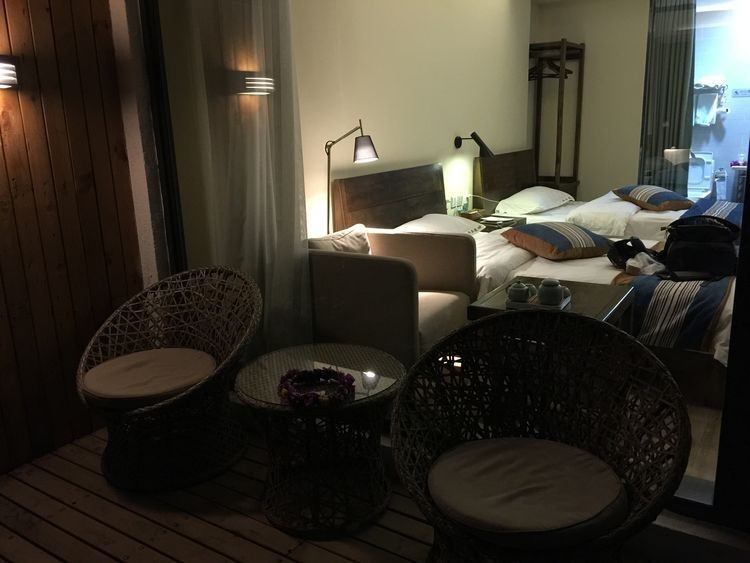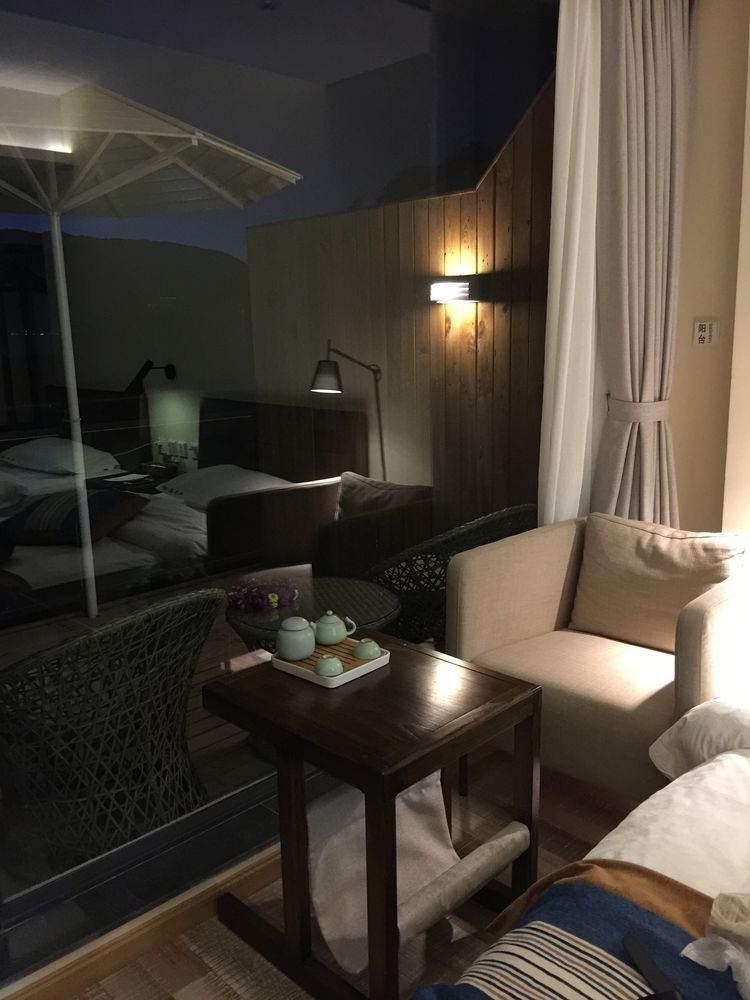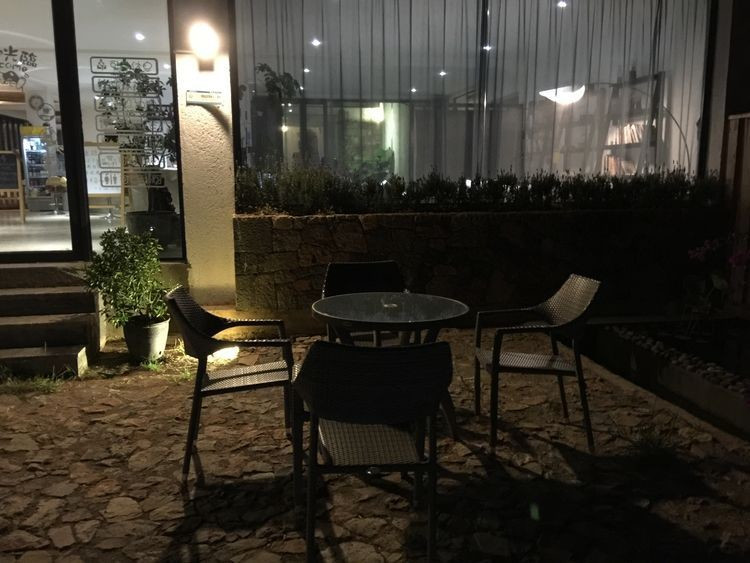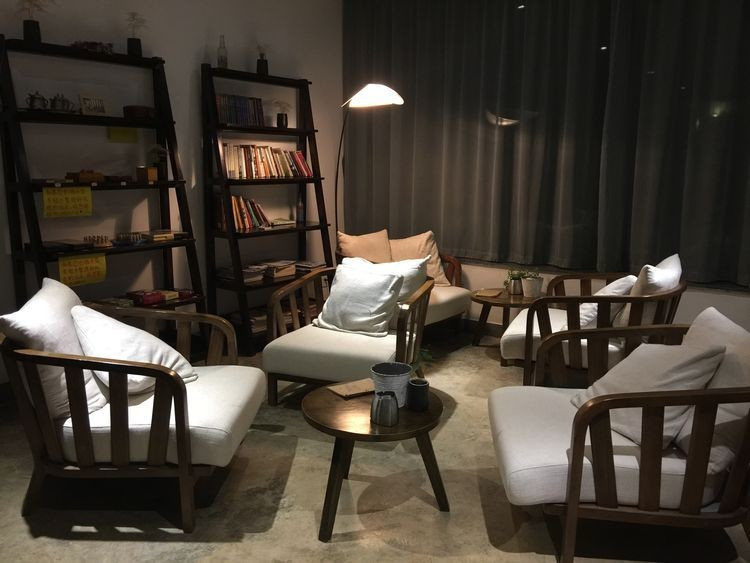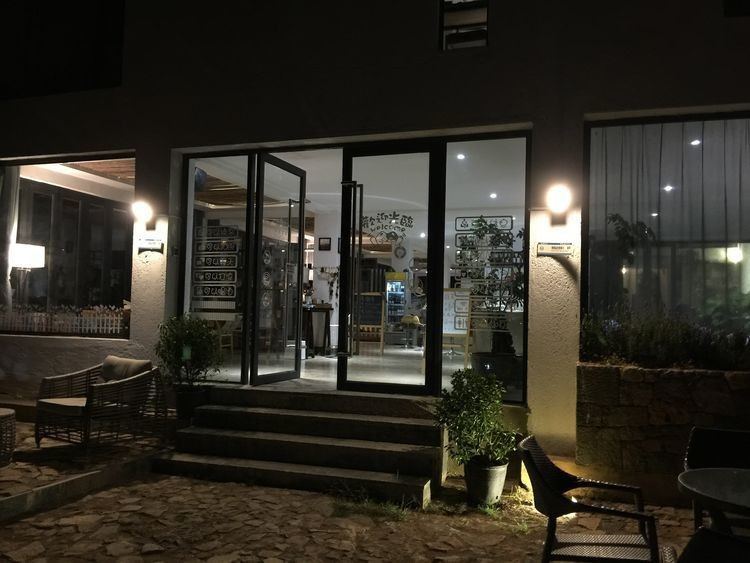 Environment is also good! Play one day choose a comfortable room to rest is very important!
Lay down their luggage, we headed downstairs, where there are food stalls, snacks, a variety of restaurants, bars, supermarkets, etc., everything is very convenient. That night, we went to is this, black goat hot pot.
Yunnan black goat is very famous, reportedly mainly from the Nu generation, the smell of small, delicate meat, protein content is high, nutrition is very rich, very nourishing, black goat hot pot is a large local specialties, I was admiring da ! be sure to come often Yunnan black goat hot pot! Another hot pot of yak is also very famous. The figure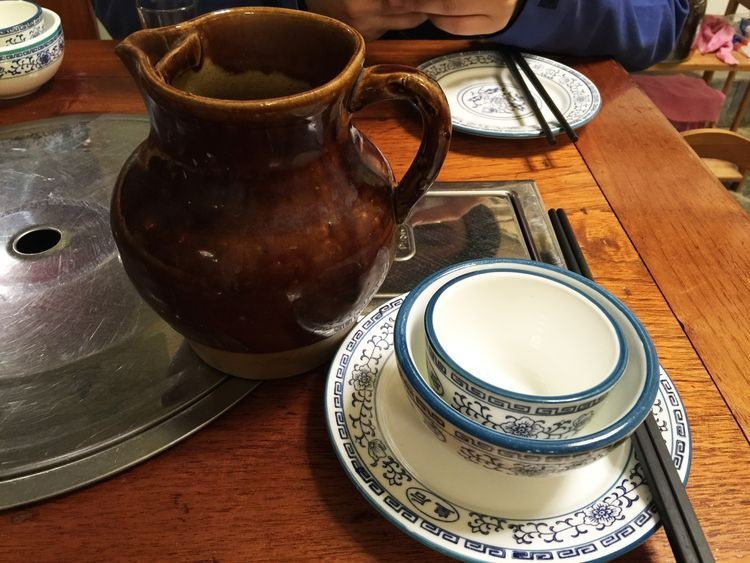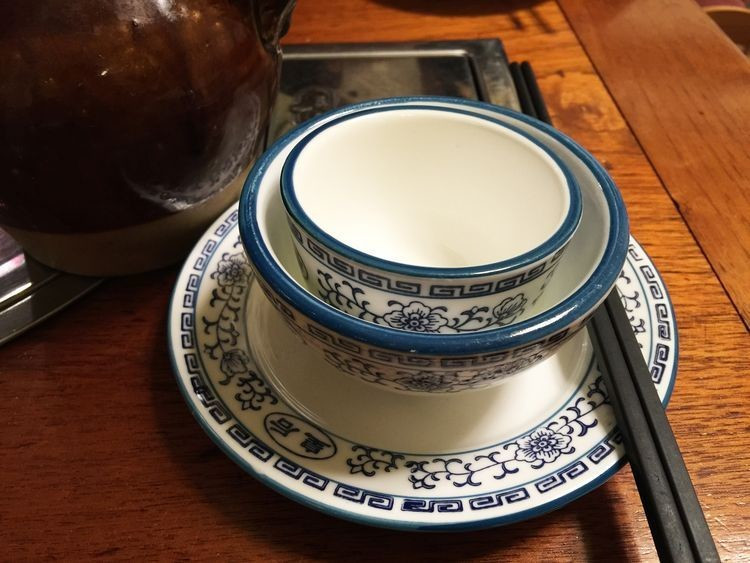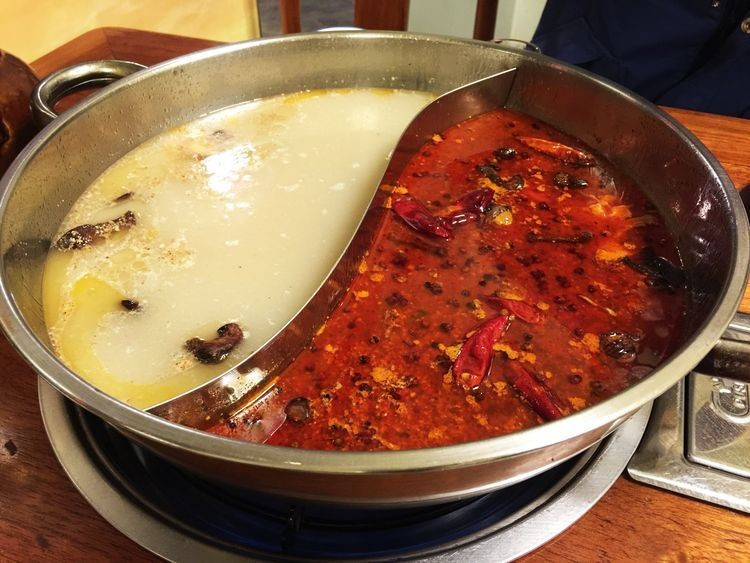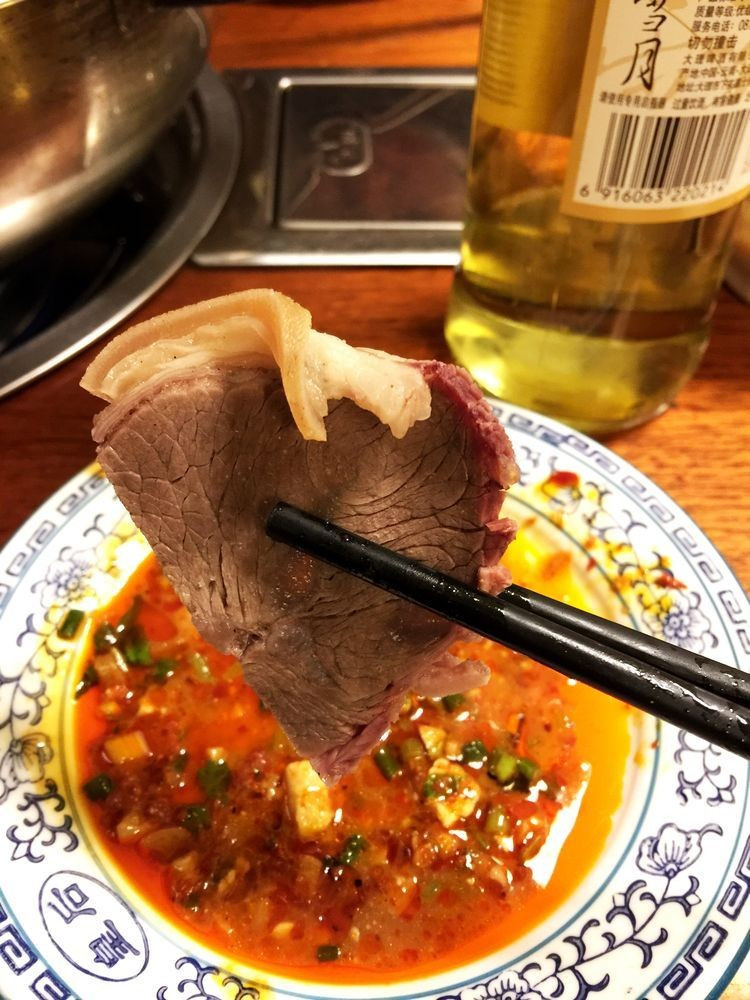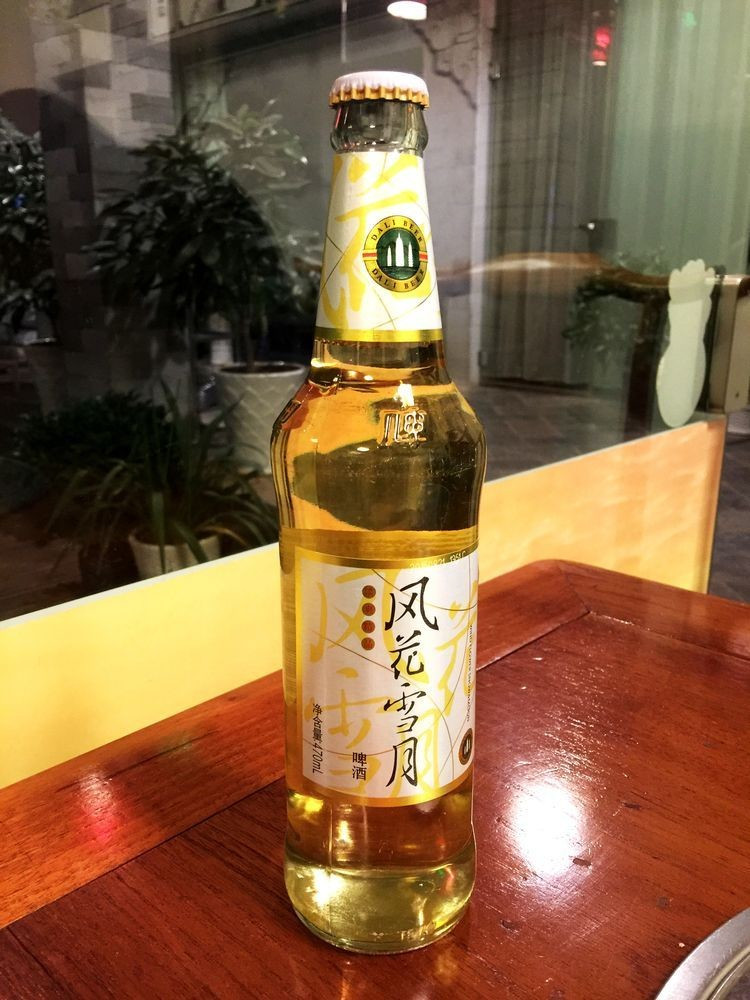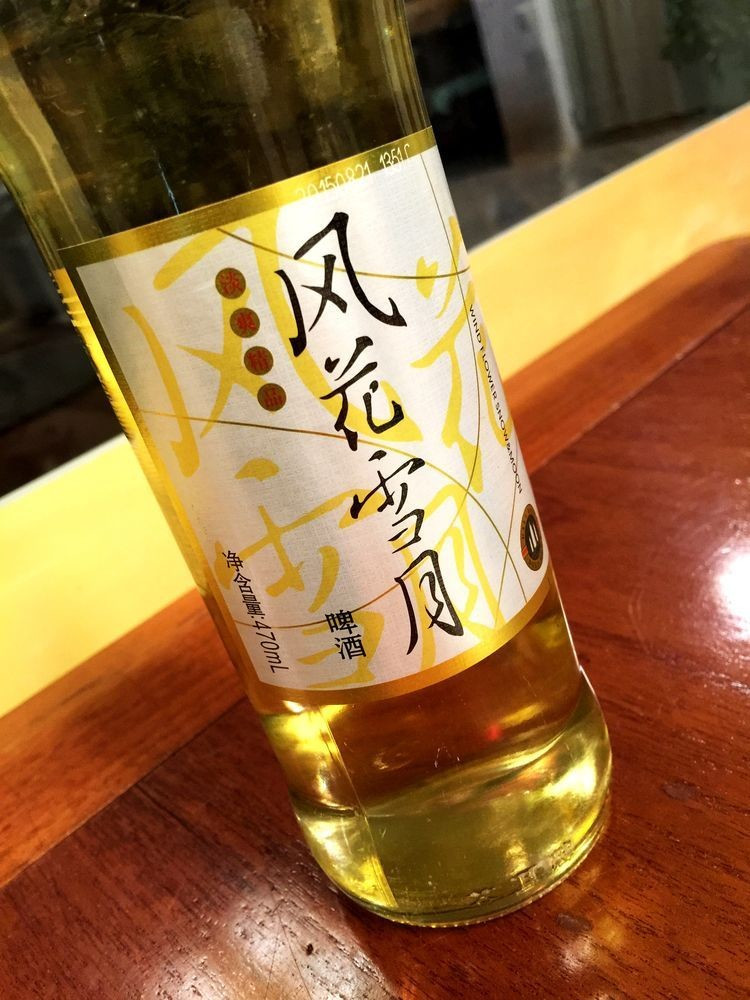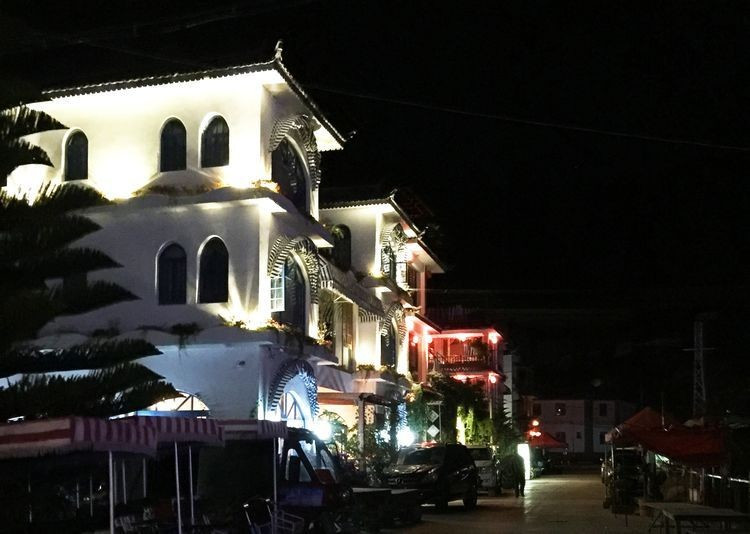 Dajian village next to the night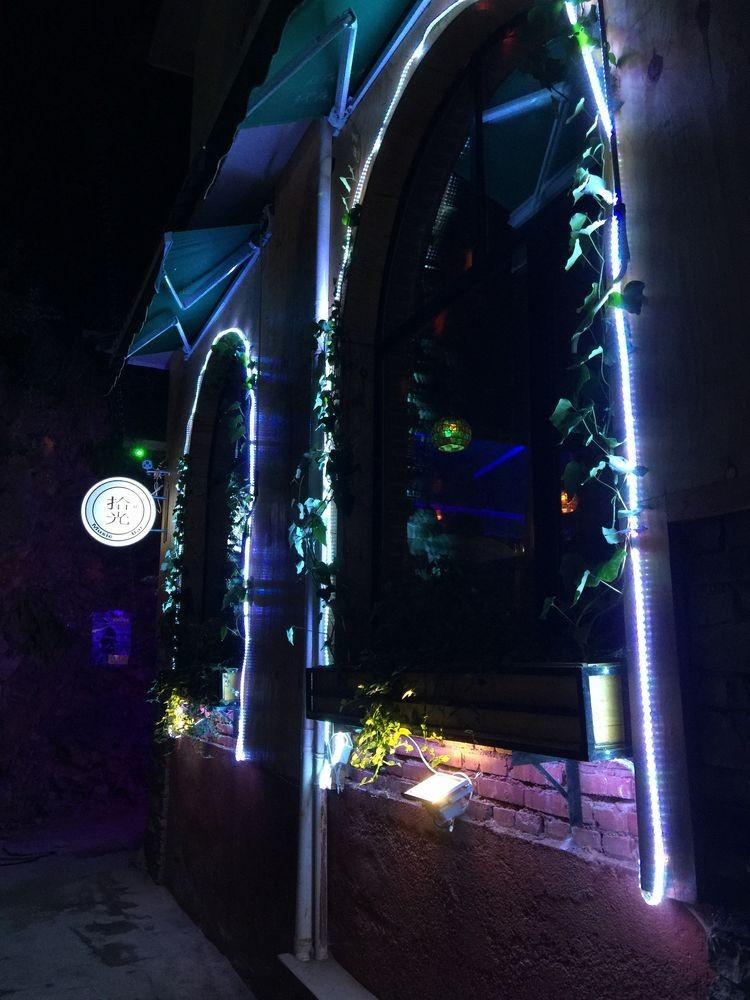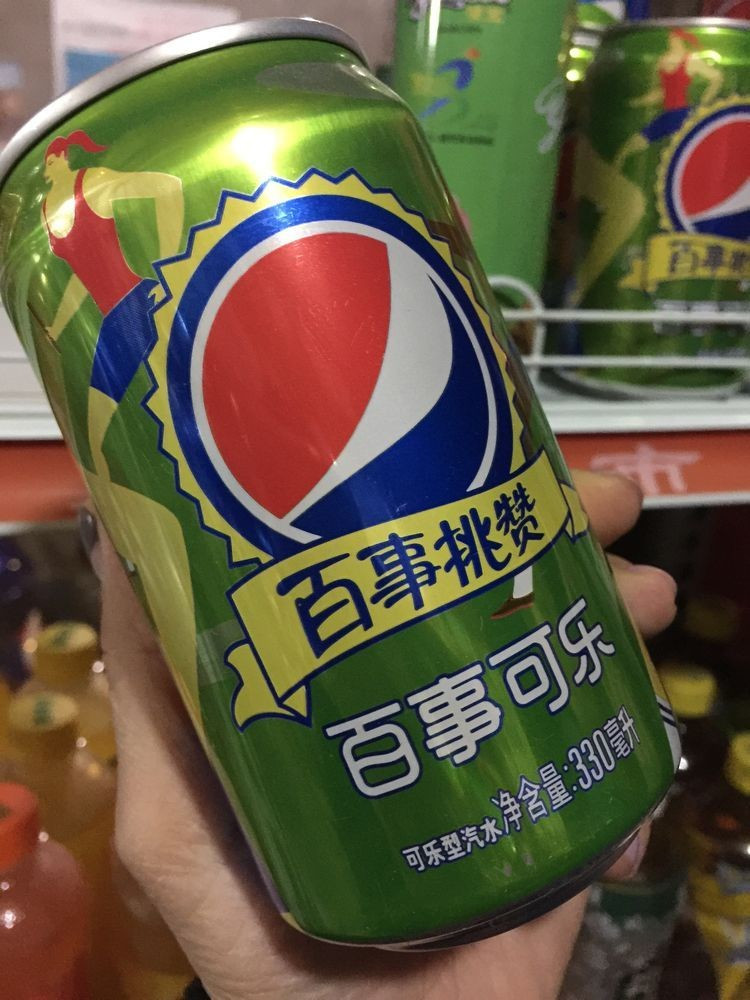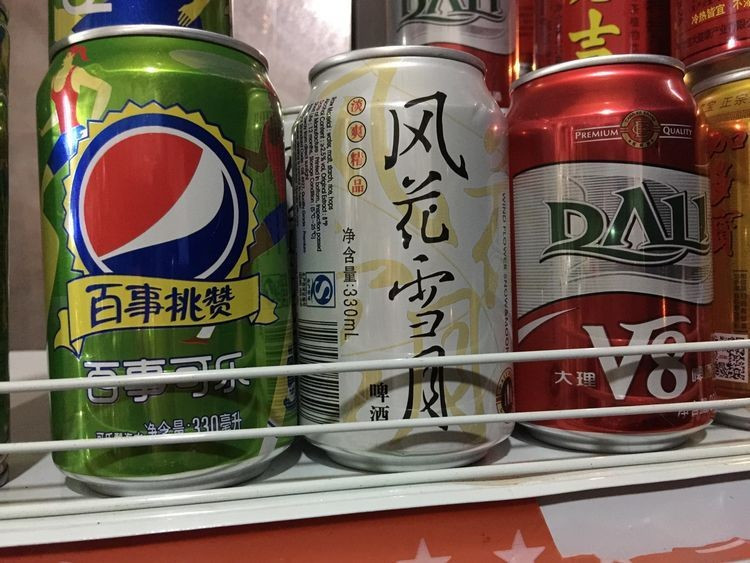 Day3: Erhai Lake, NanShao island style, jade grumble Island, Sun Palace, Moon Palace, Haiti living
The next morning, we took advantage of the morning took a few location hotel balcony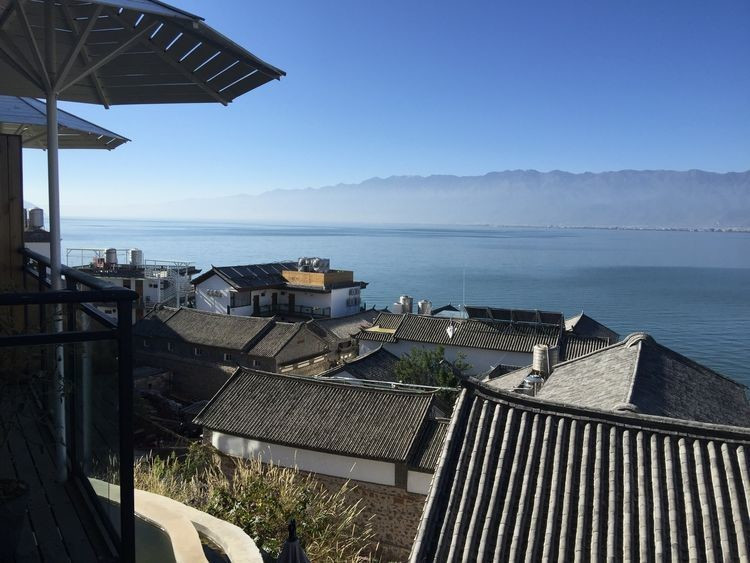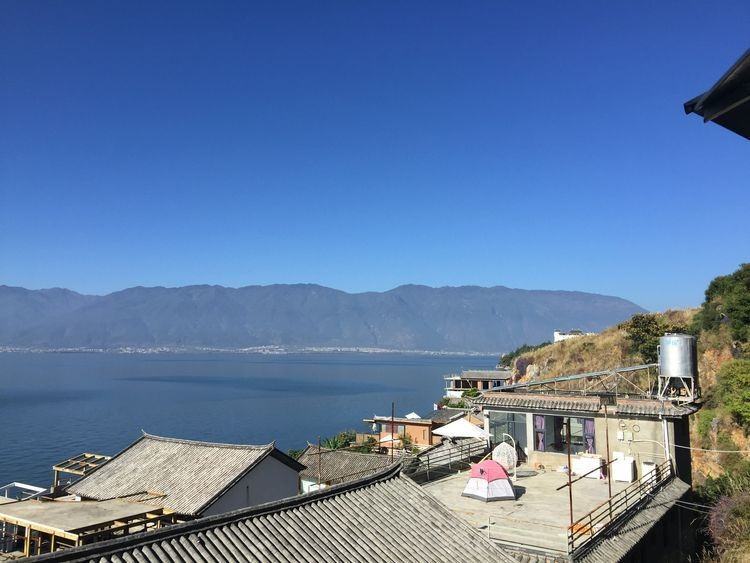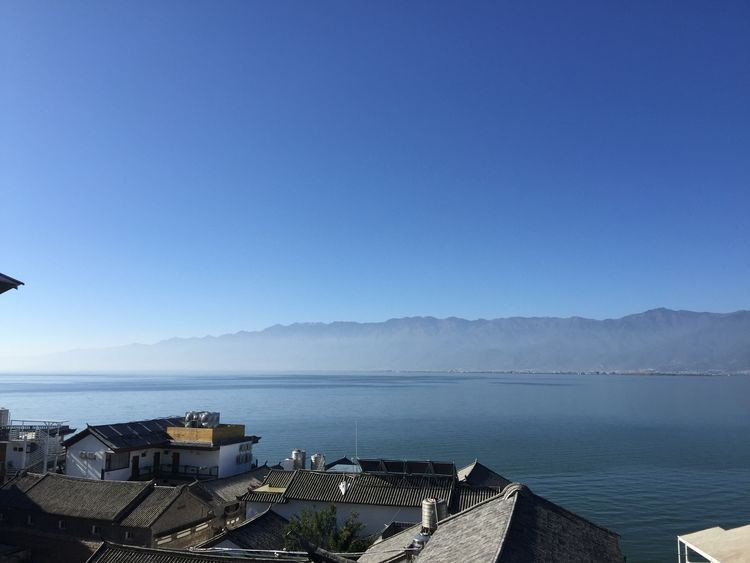 After breakfast, we find life in Haiti attractions - white stool, here is the very famous photograph of people a lot of friends, we find here probably around 9:00, and a lot of people queuing up, saying many people very uncomfortable photography,! took too much time waiting for people in a hurry, take a short time and did not always feel good shot, there are a lot of people watching, but also embarrassed fun of posing, in short, more than one person will have all kinds of uncomfortable so we decided to come back to shoot up early tomorrow, so we've come here twice. First on the map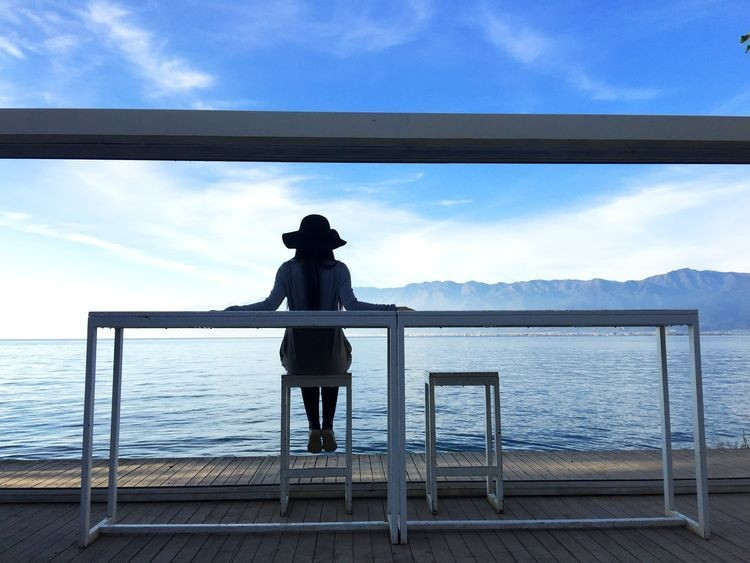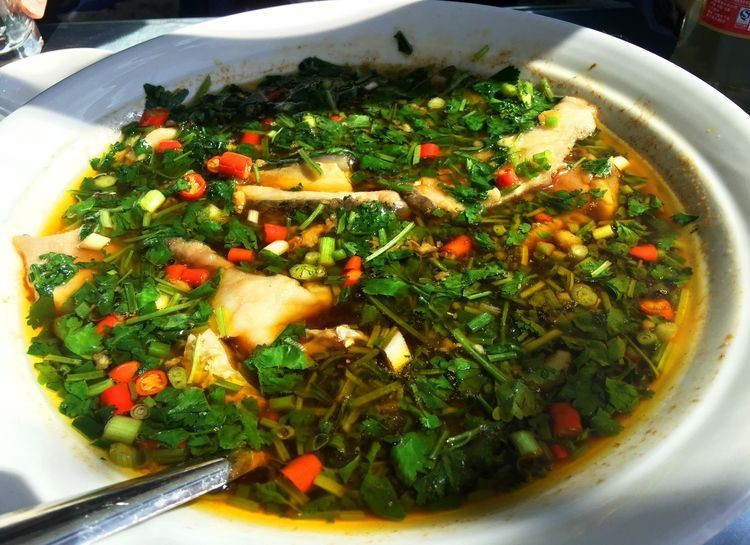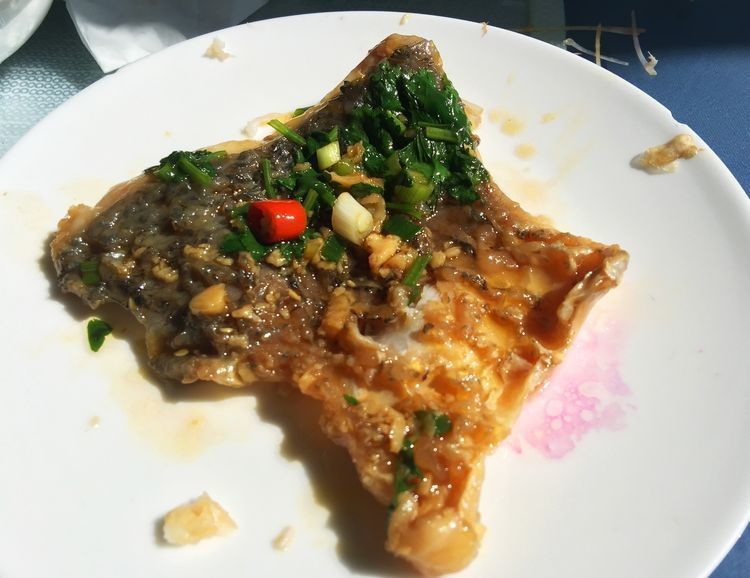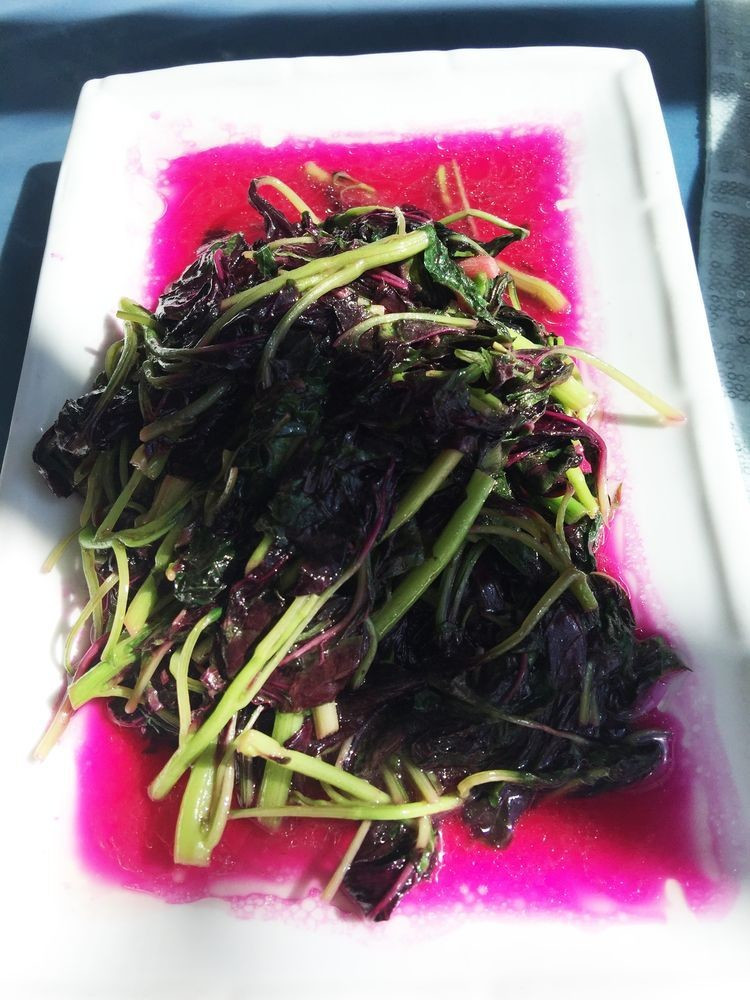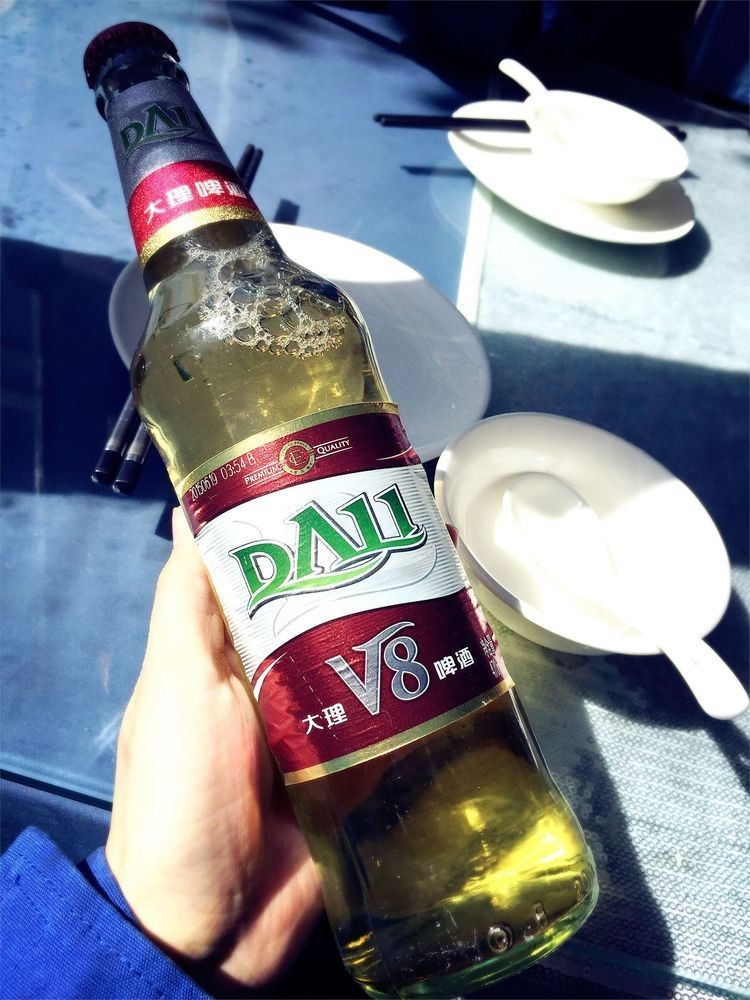 Dali V8 beer, a city I like to taste the local specialties dishes or wine, I think this is one part of a city's landmark, so we did not hesitate to choose the V8 Dali drink beer, although I do not drink beer what much difference, Koko! but it should also try, at least prove that I came, Koko!
Three drinks, food flavors, we open the camera tour. Here the scenery was really pleasant. But the sun is too bright, so some photo shoot some overexposed, these can figure it!
To Yunnan Be sure to bring sunscreen because the sun is really enough.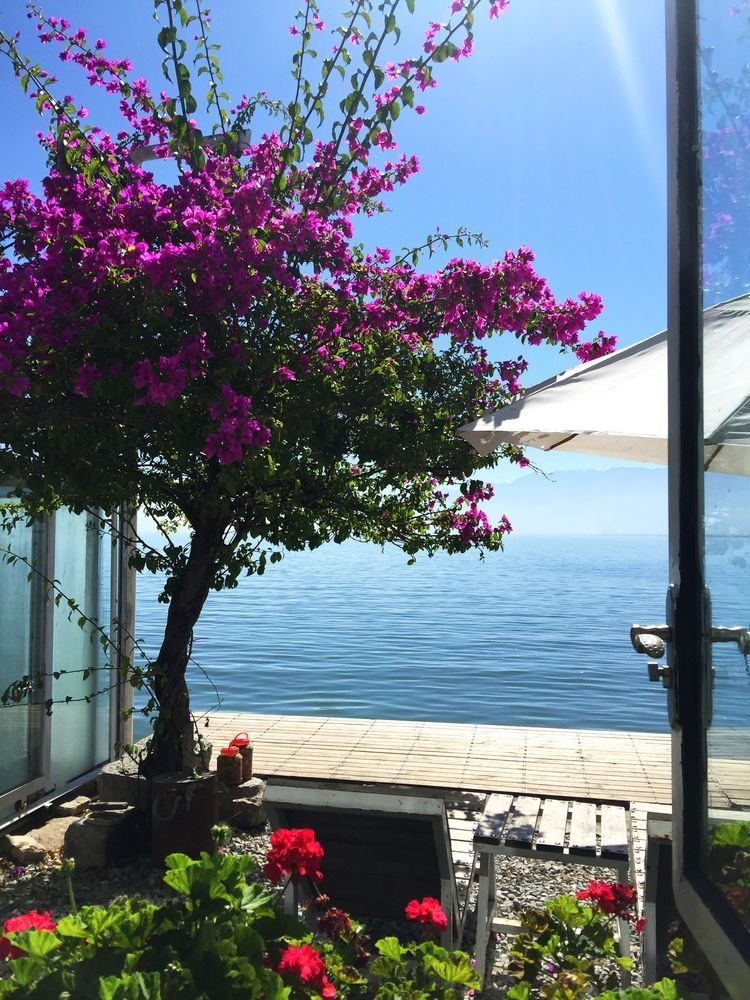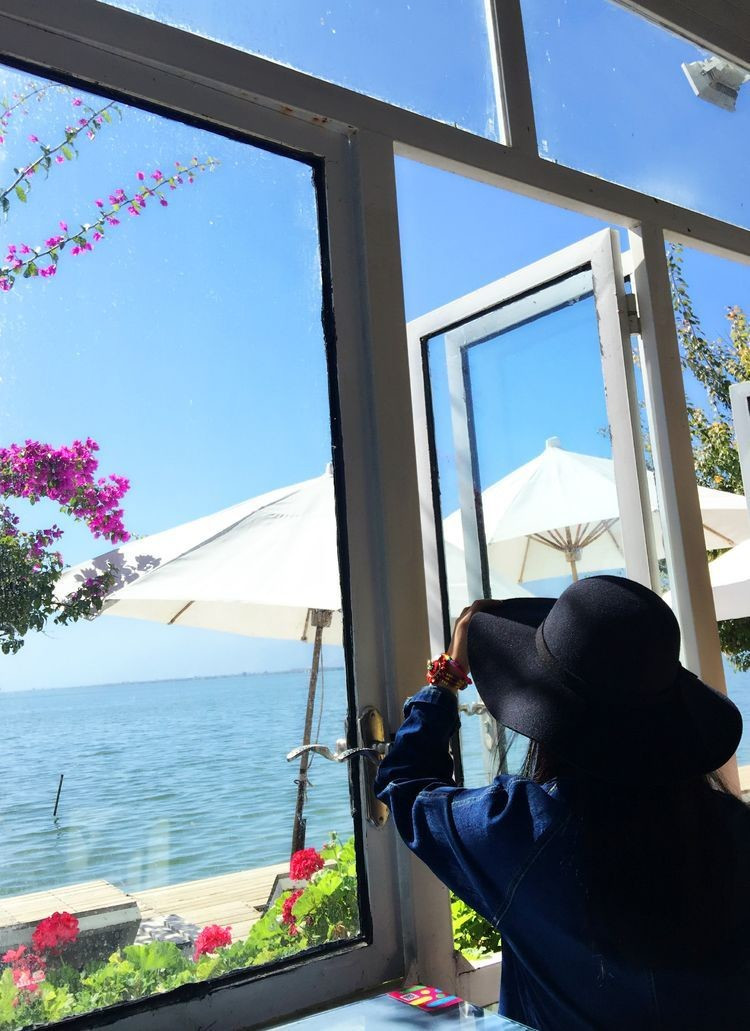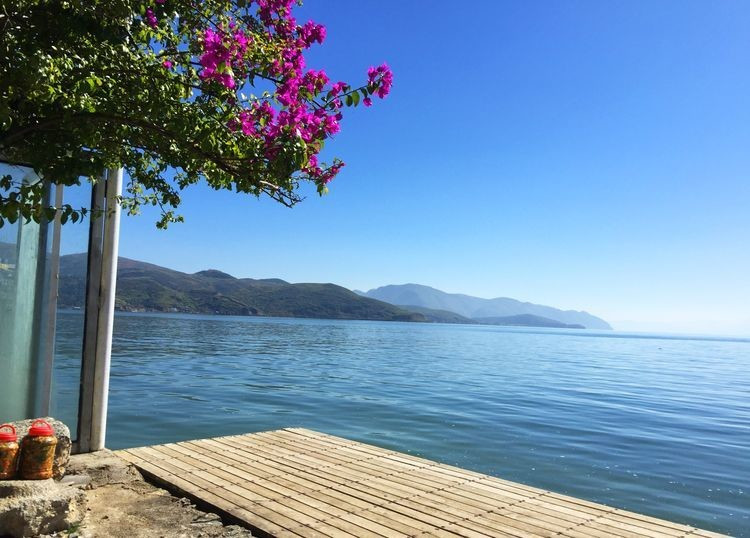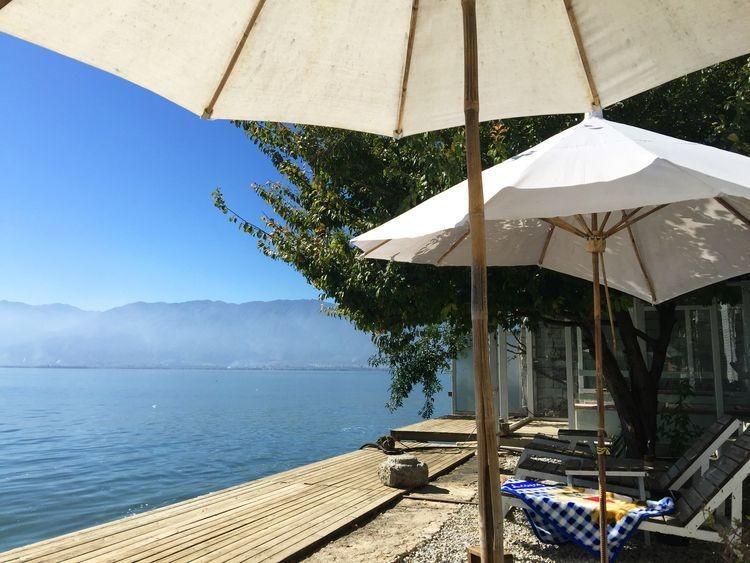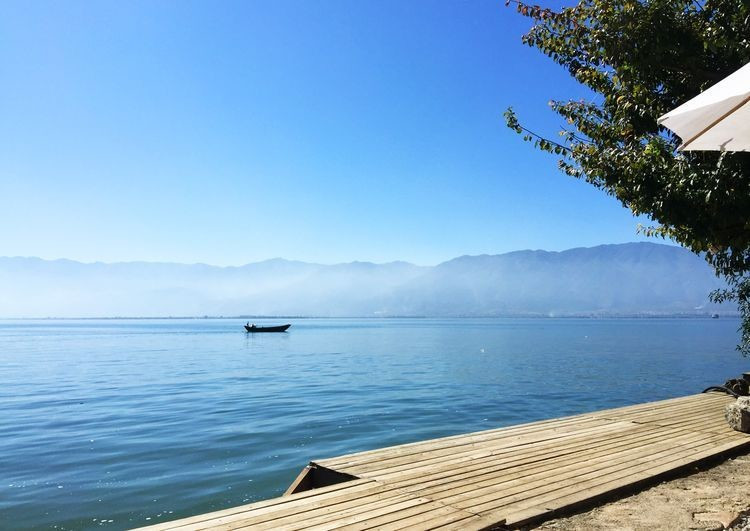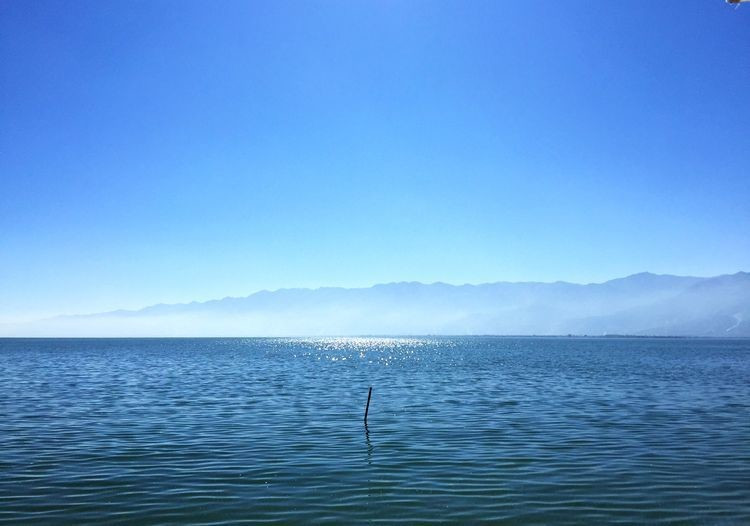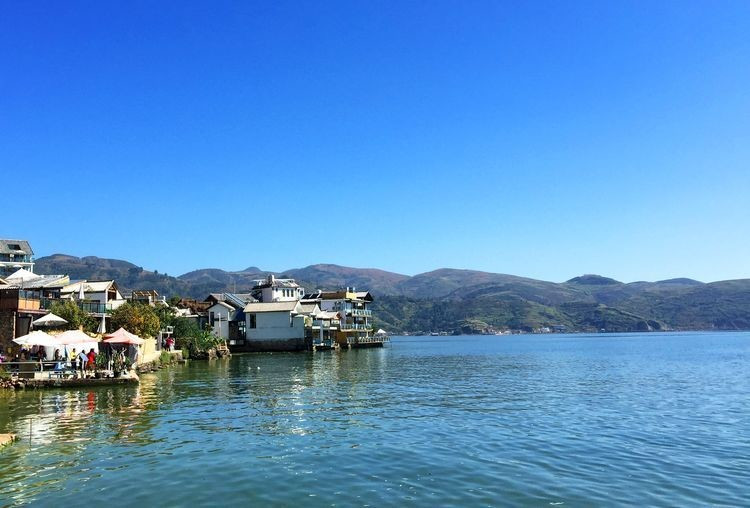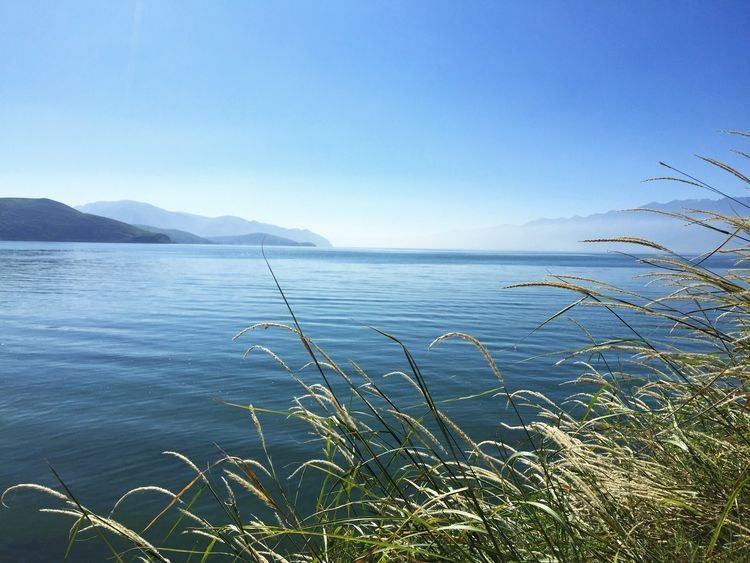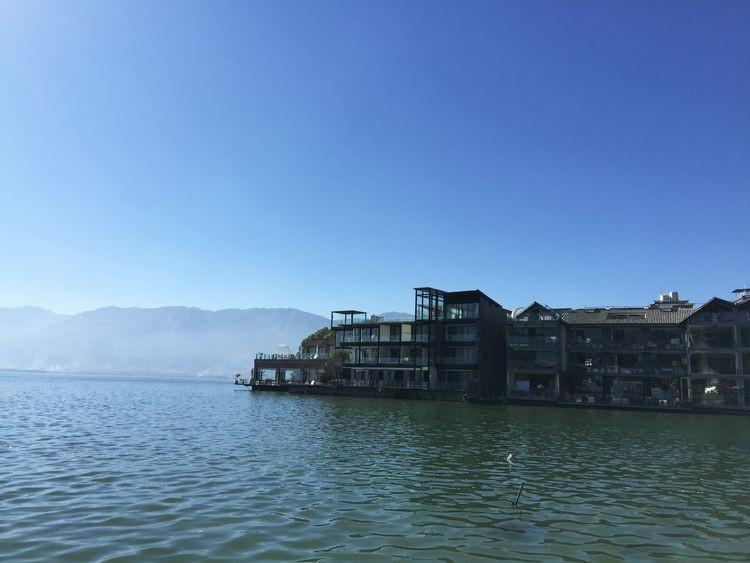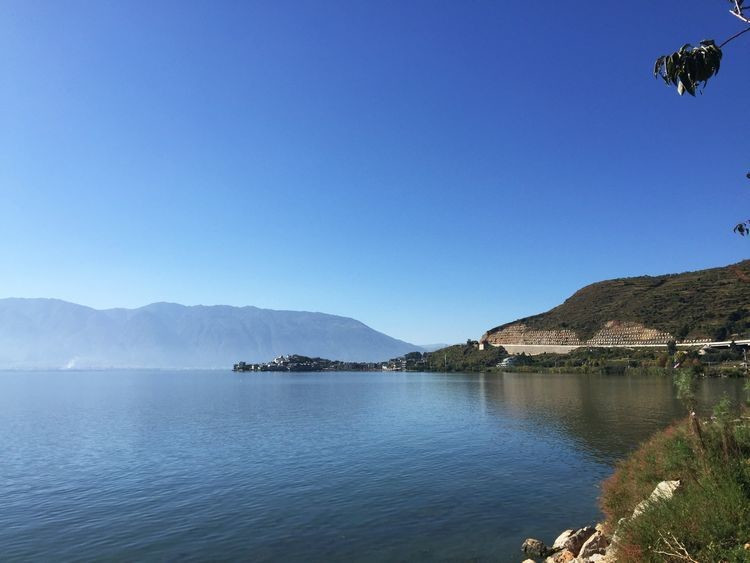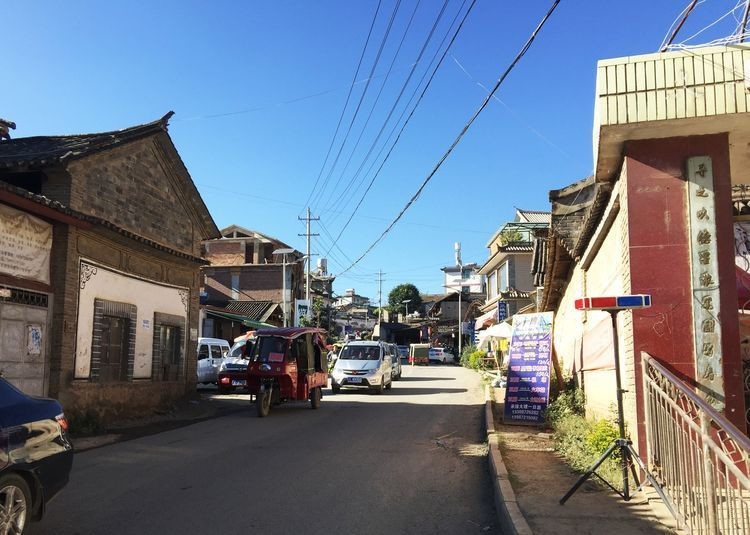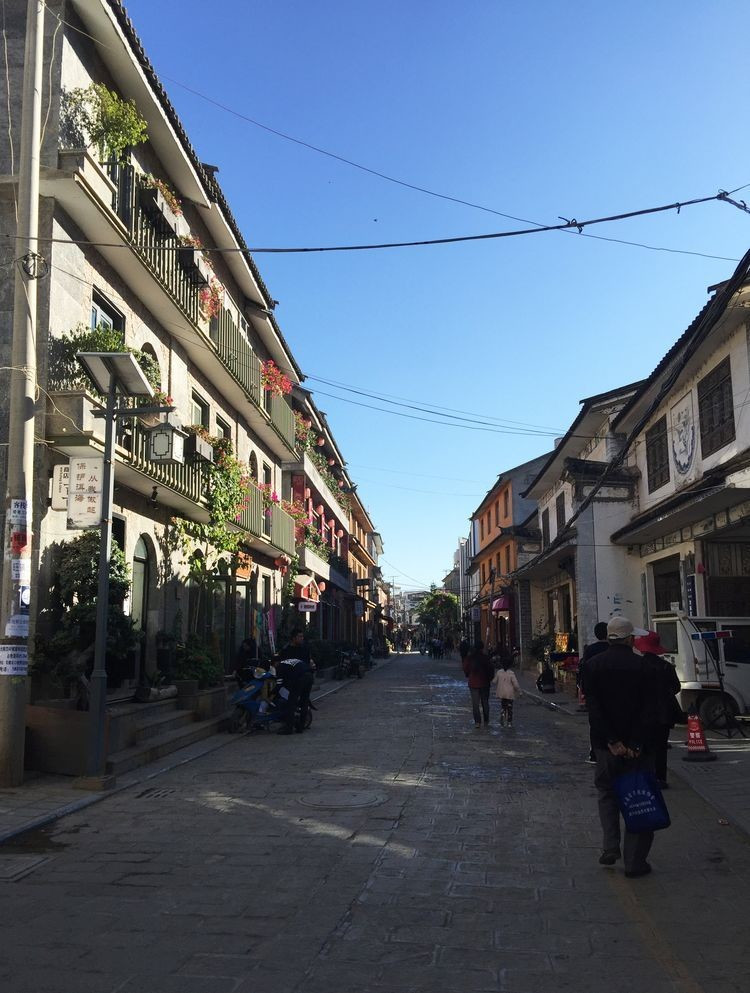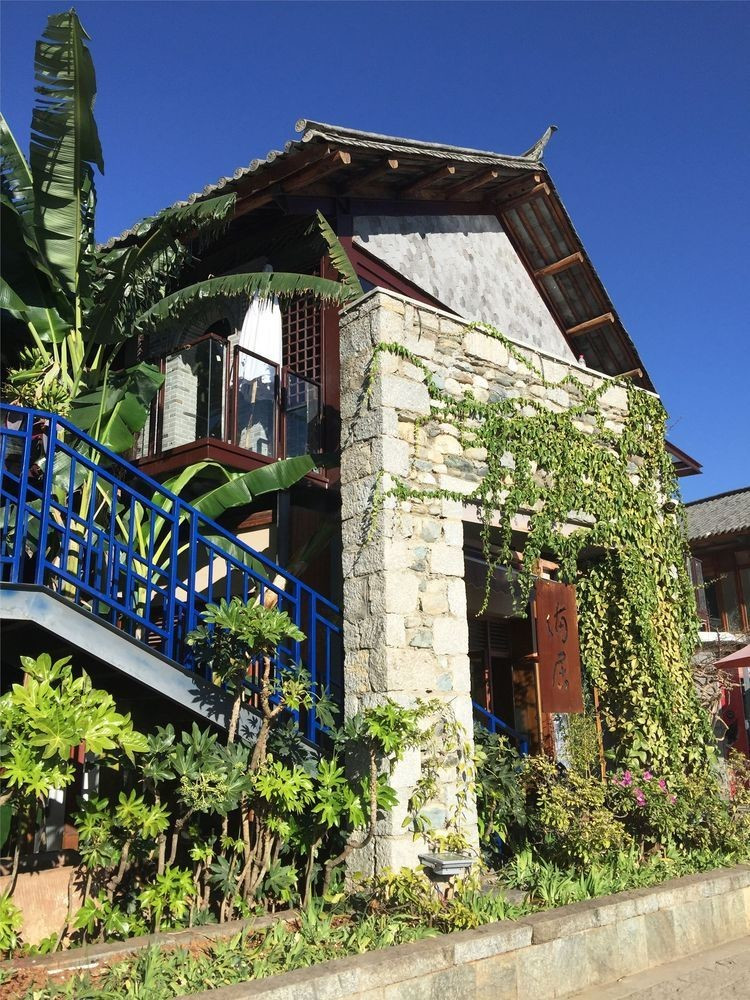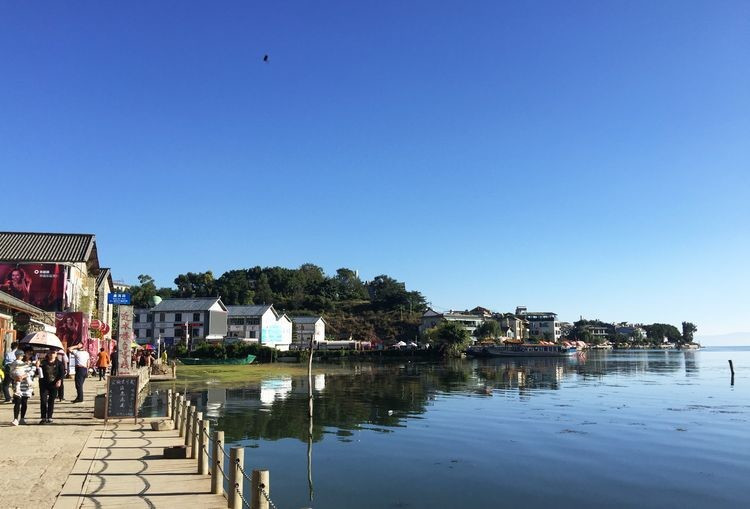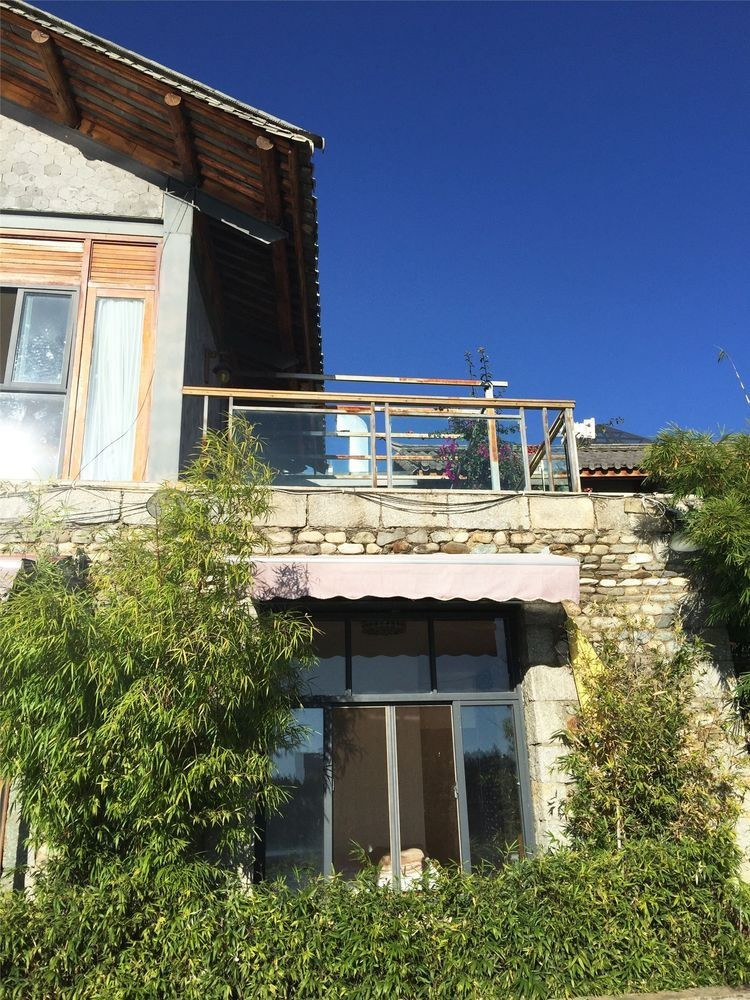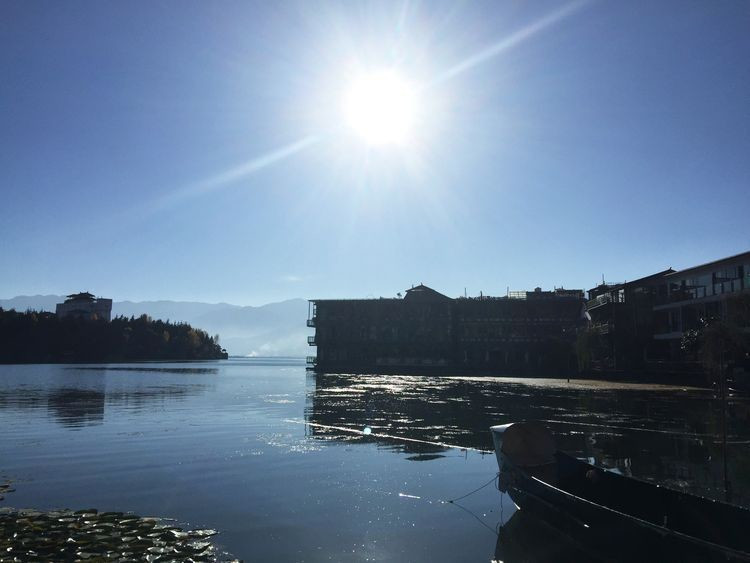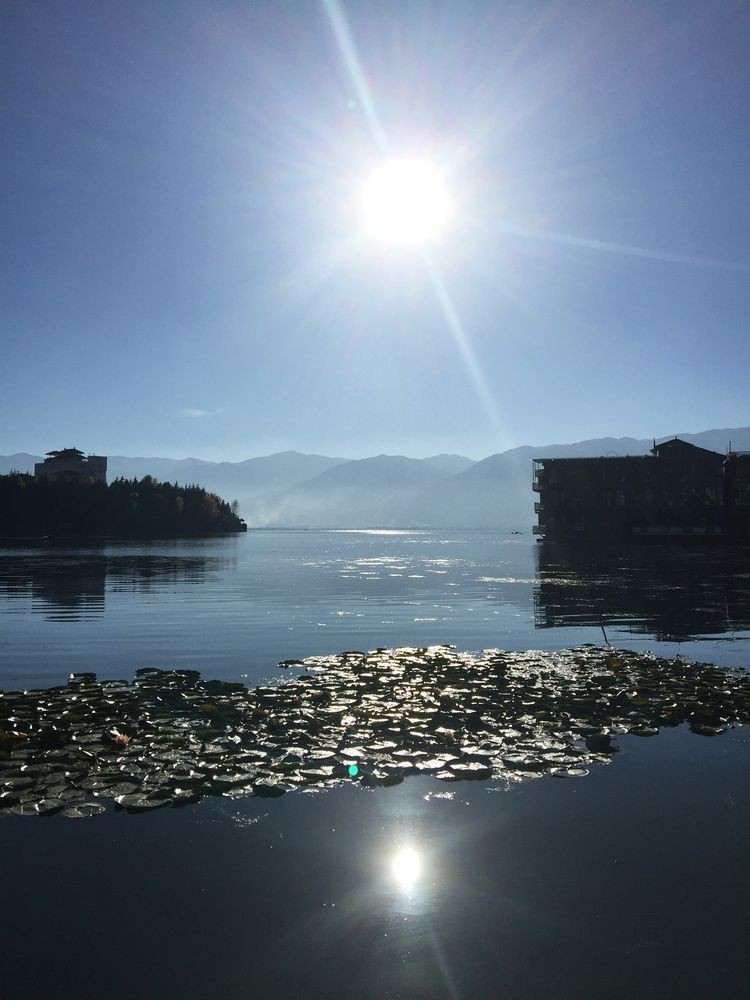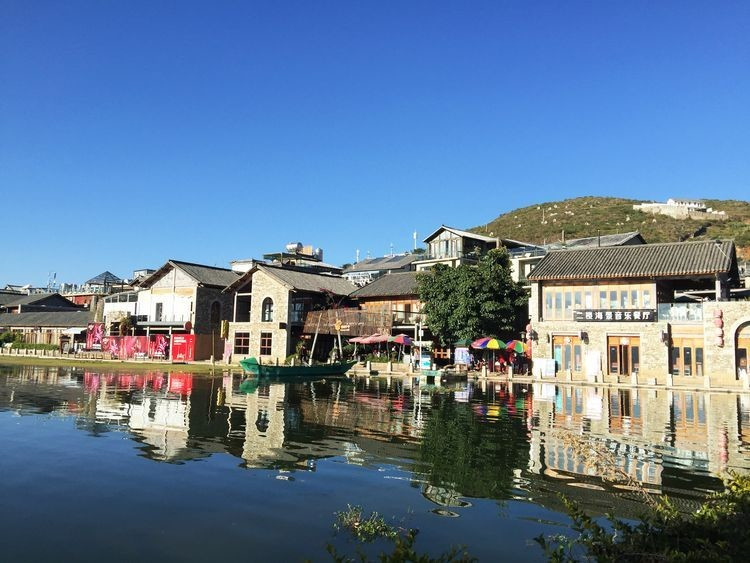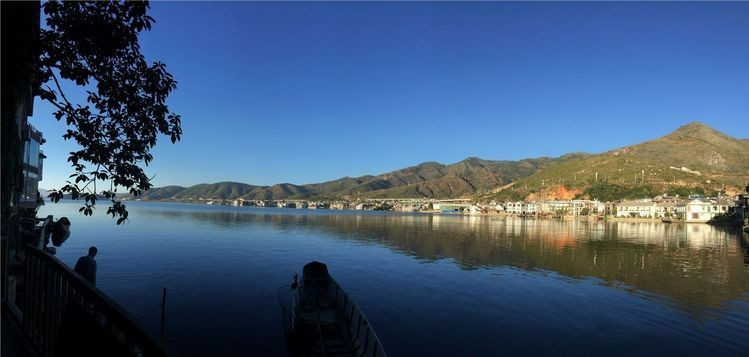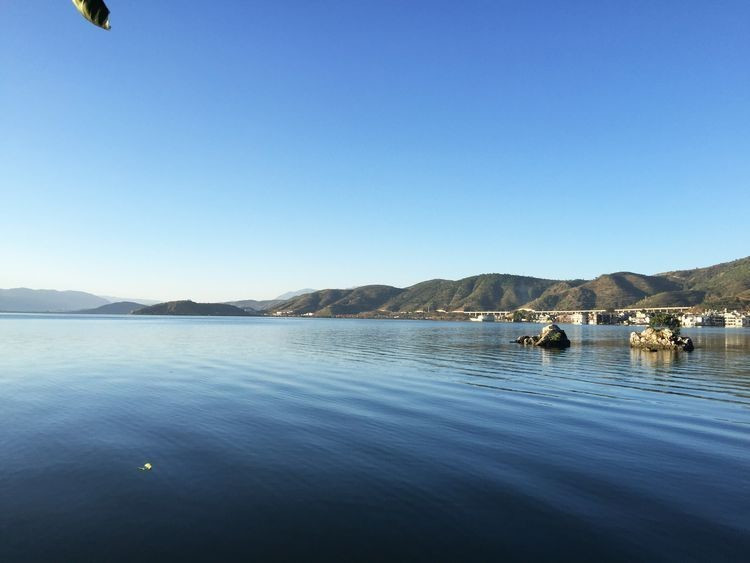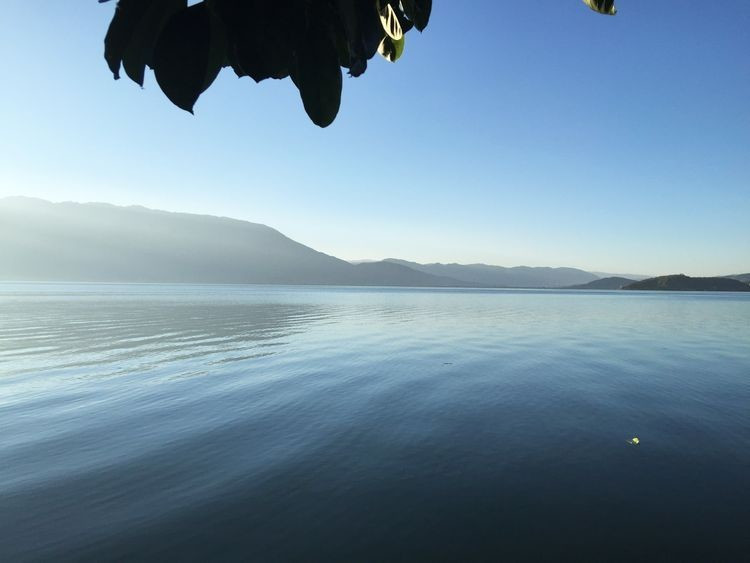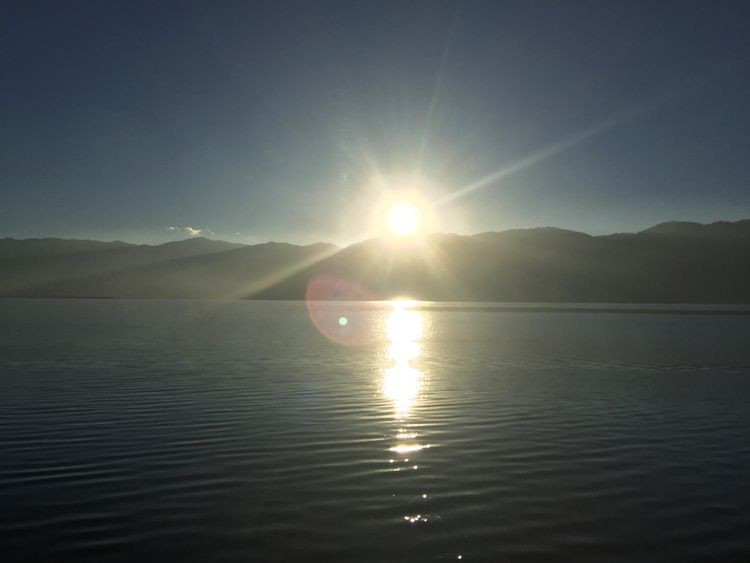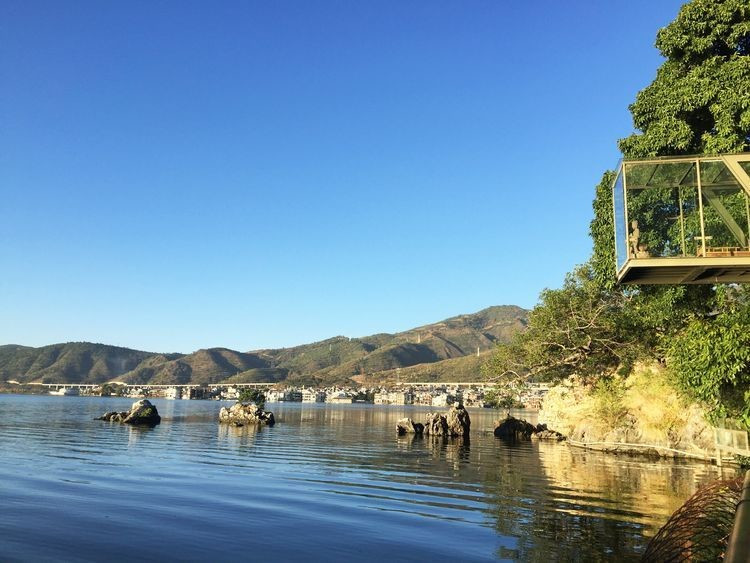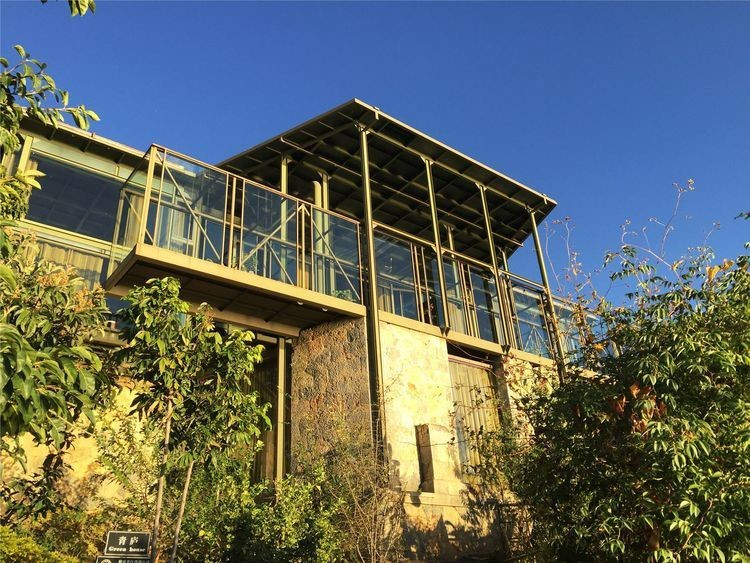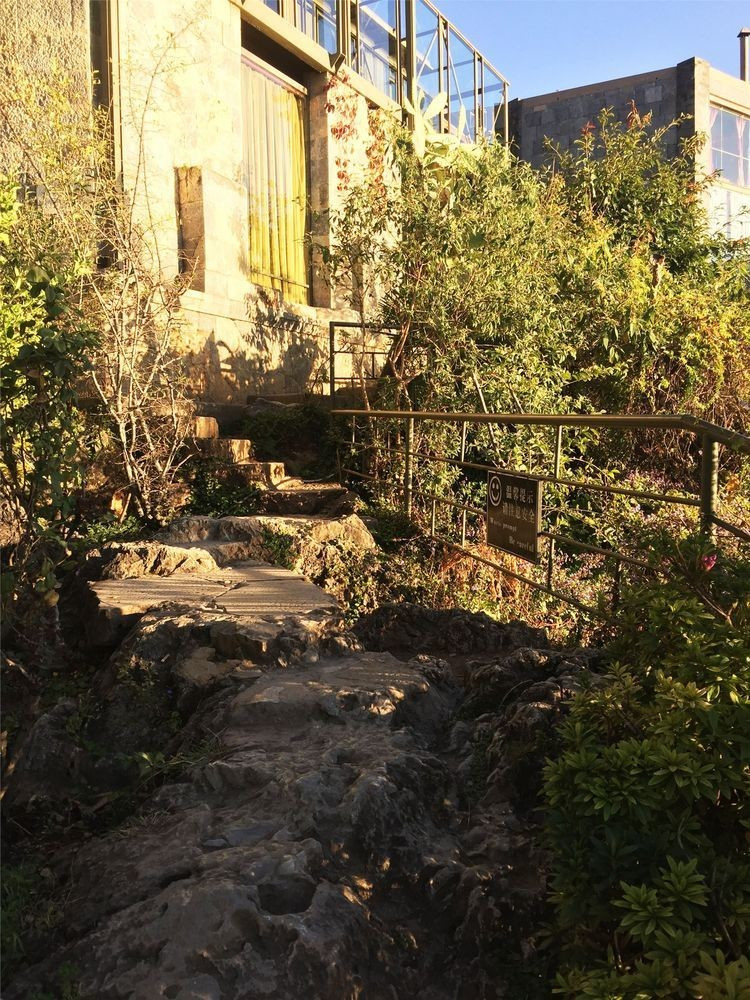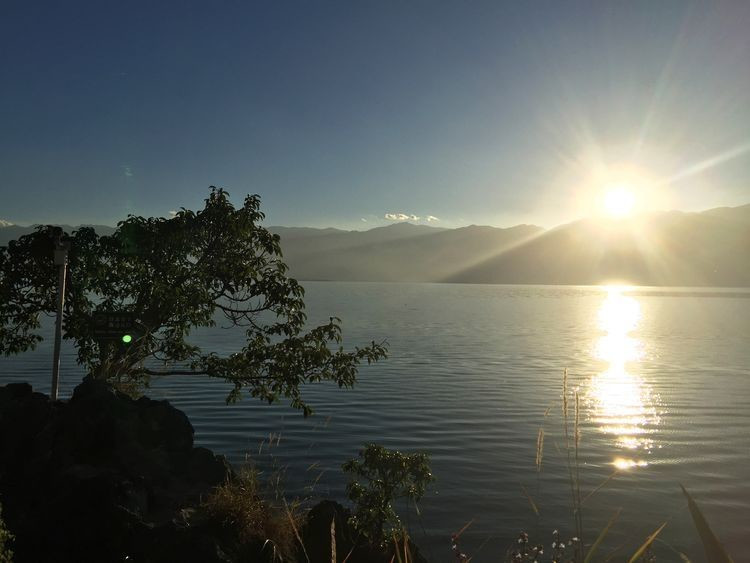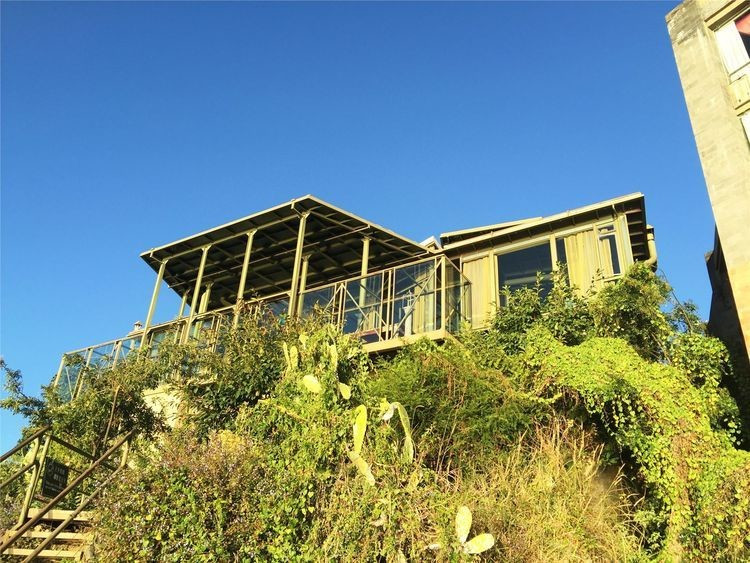 Jade few on the island of Sun Palace and Moon Palace is said to be Yang's home, I'm just in it at the foot of photographs, only close up, no way to take a panoramic view. I feel like a glass house, just like a little sense of modern science and technology, similar Bauhaus-style building, but it is located in the landscape of this island, blend in with the surrounding natural landscape, it is appropriate! Internal decorative and very Chinese style, of course, I can only see through the glass at the foot of the mountain a little bit of it! Yang is said every year to stay here for about two months.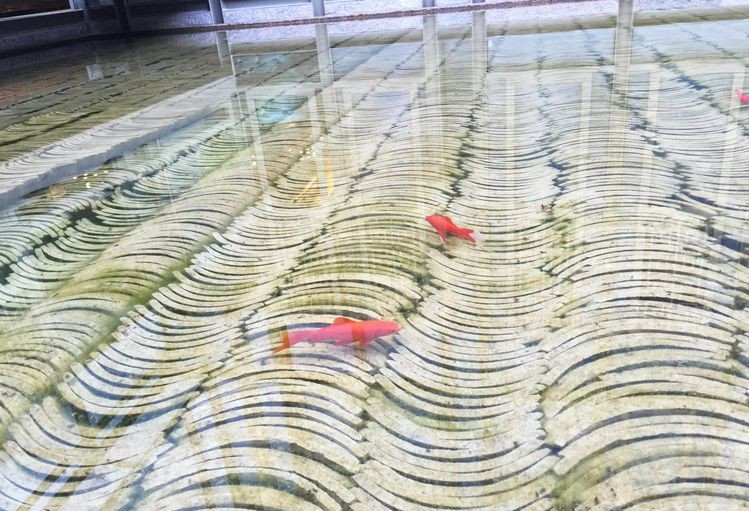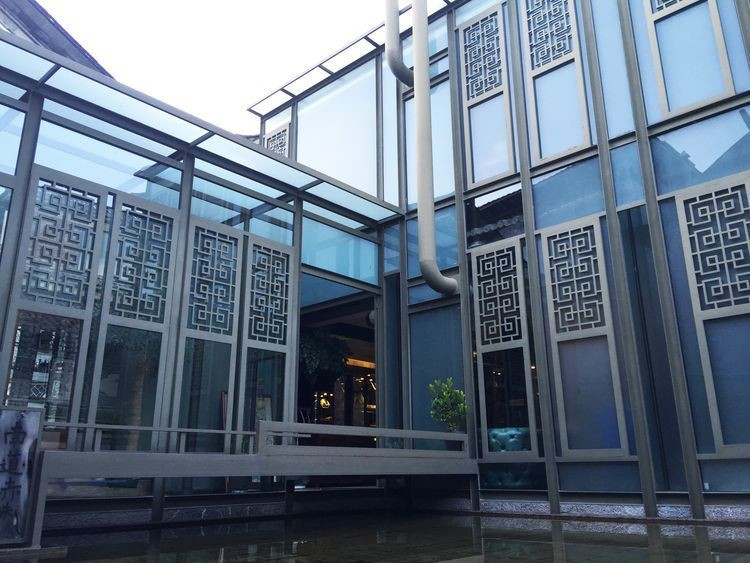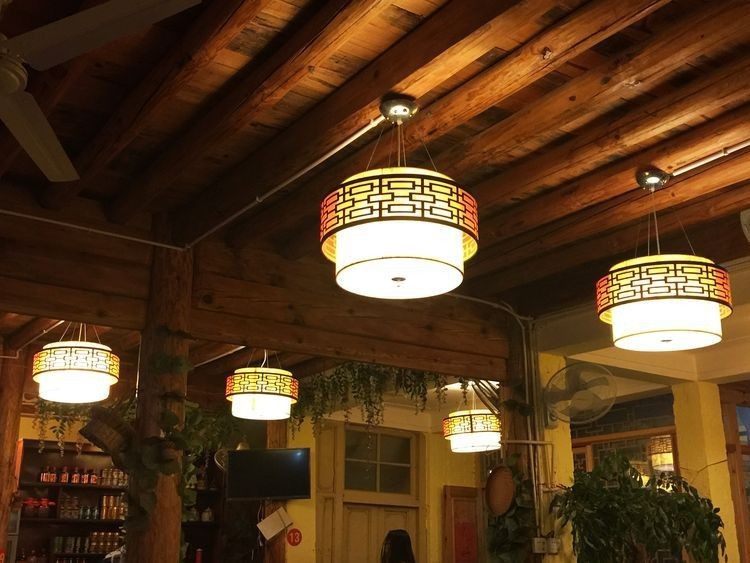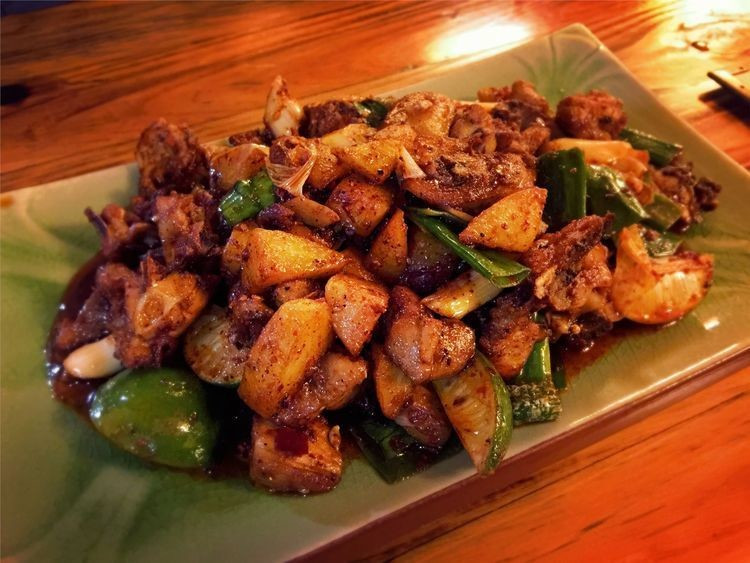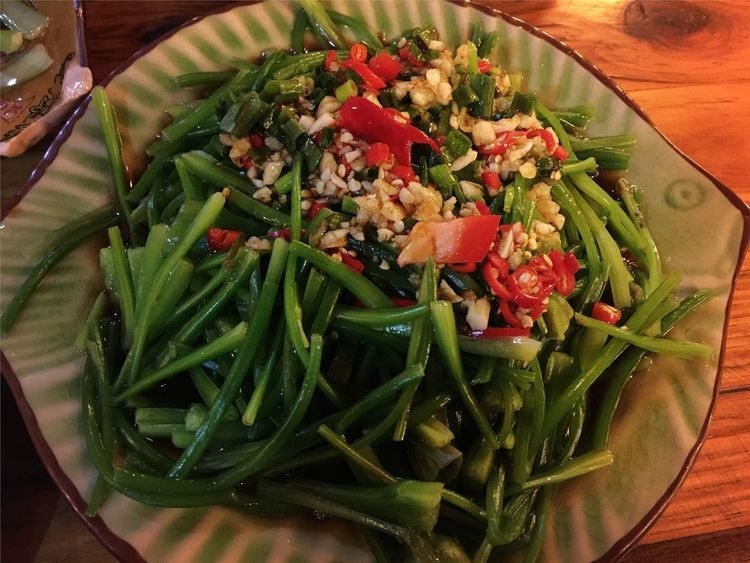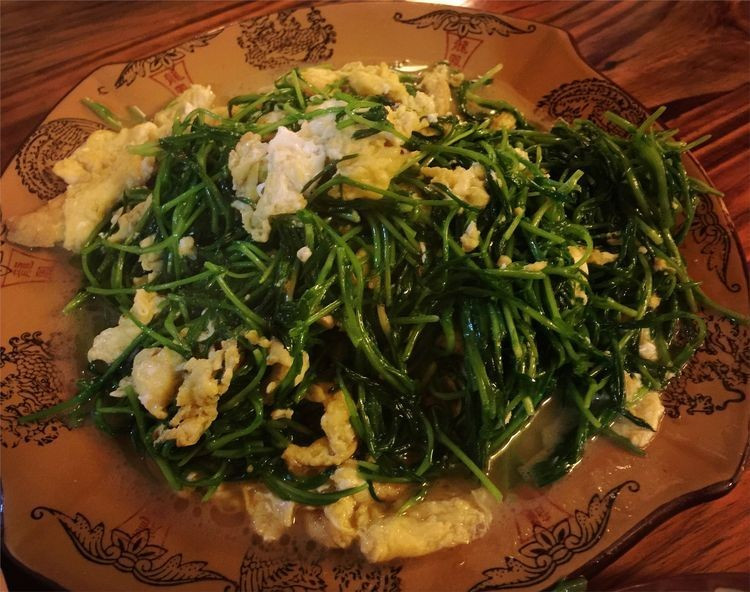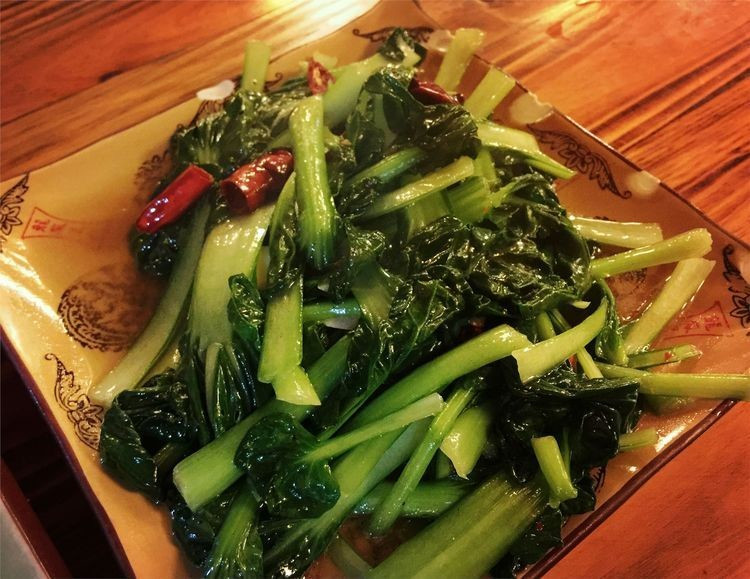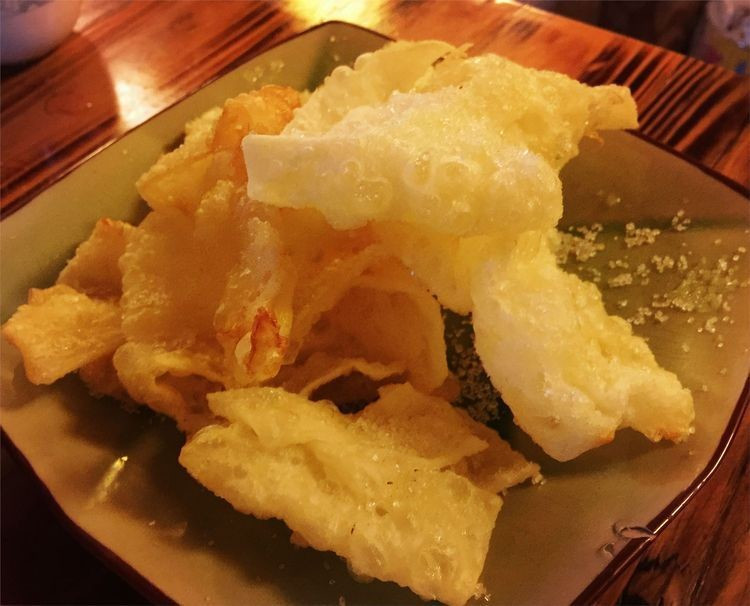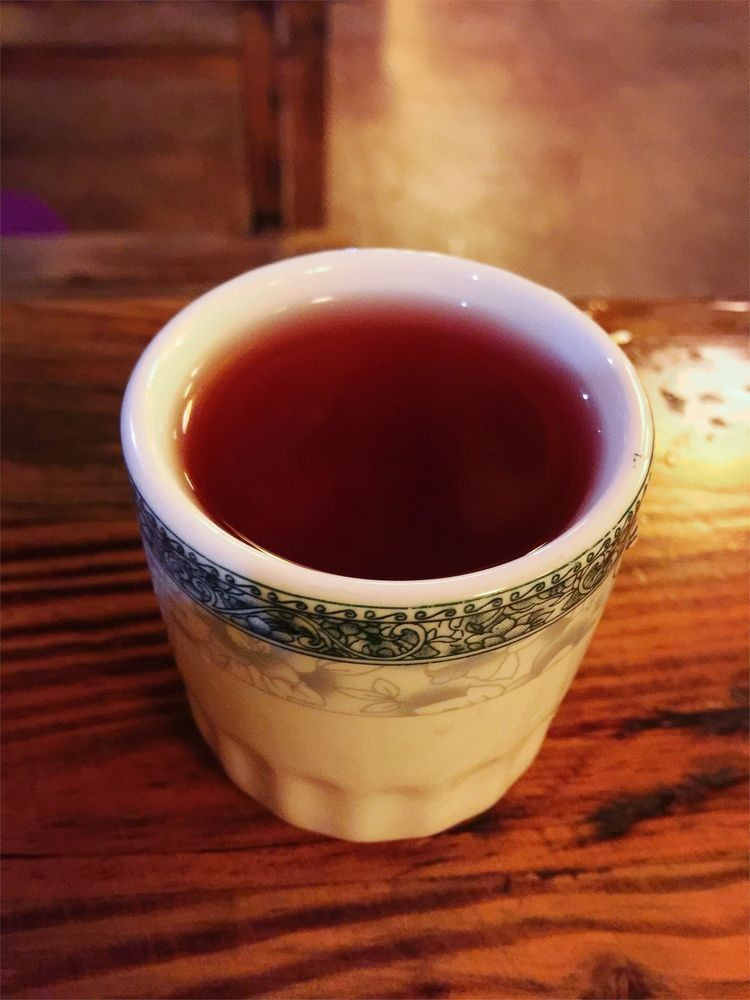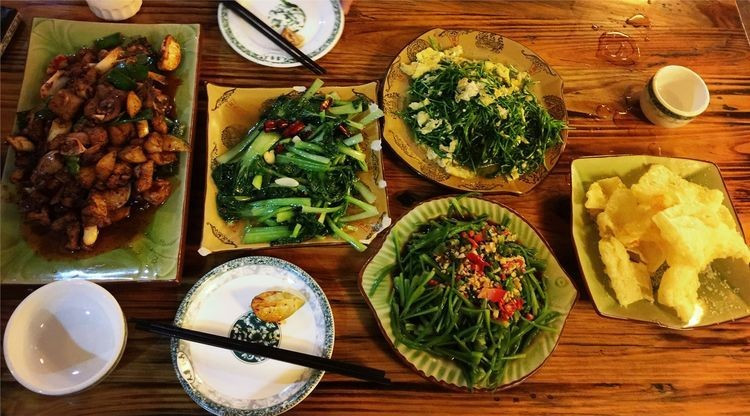 Day4: Lijiang - Tea-Horse Road, Lashihai
Early next morning, we coachman to Lijiang.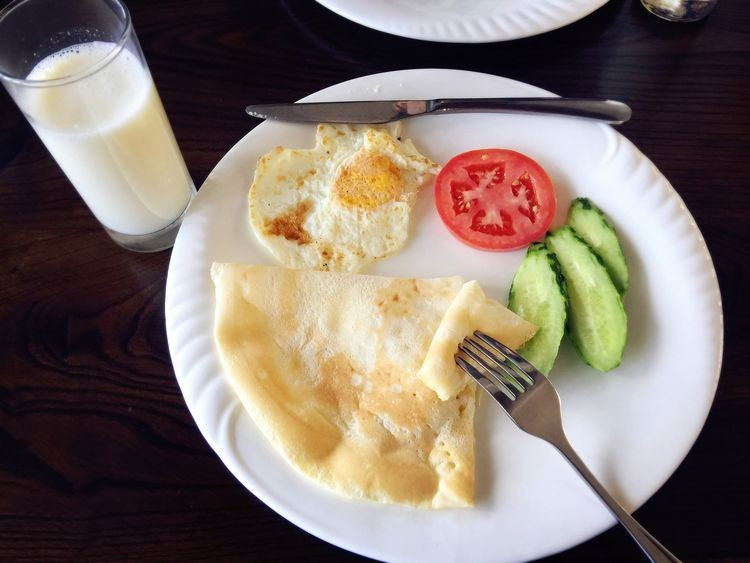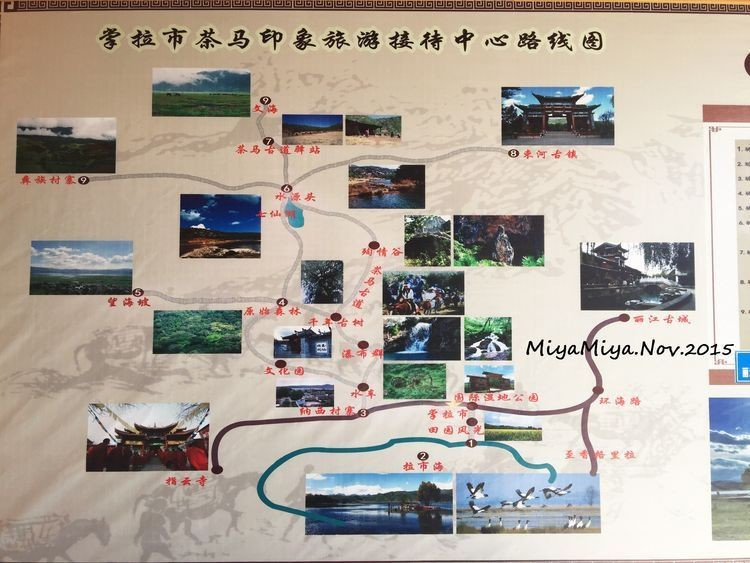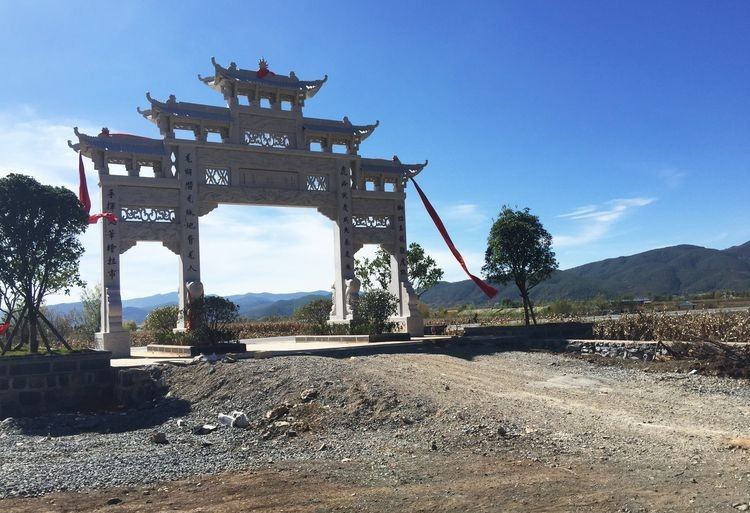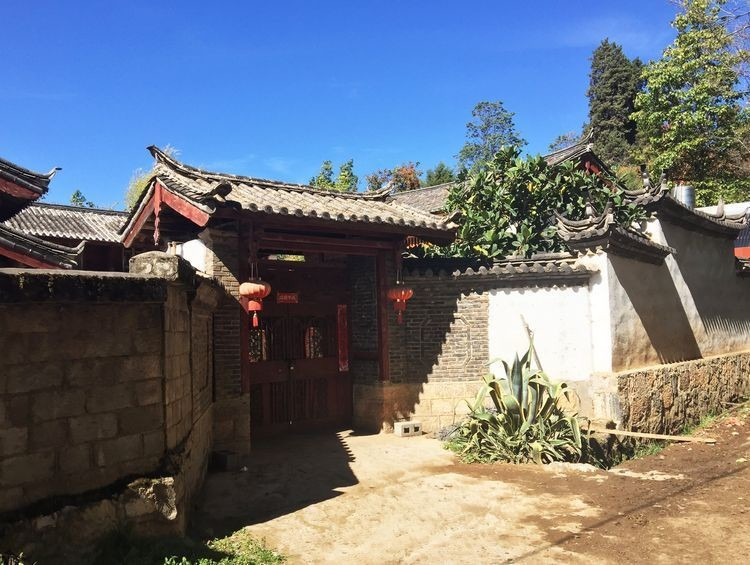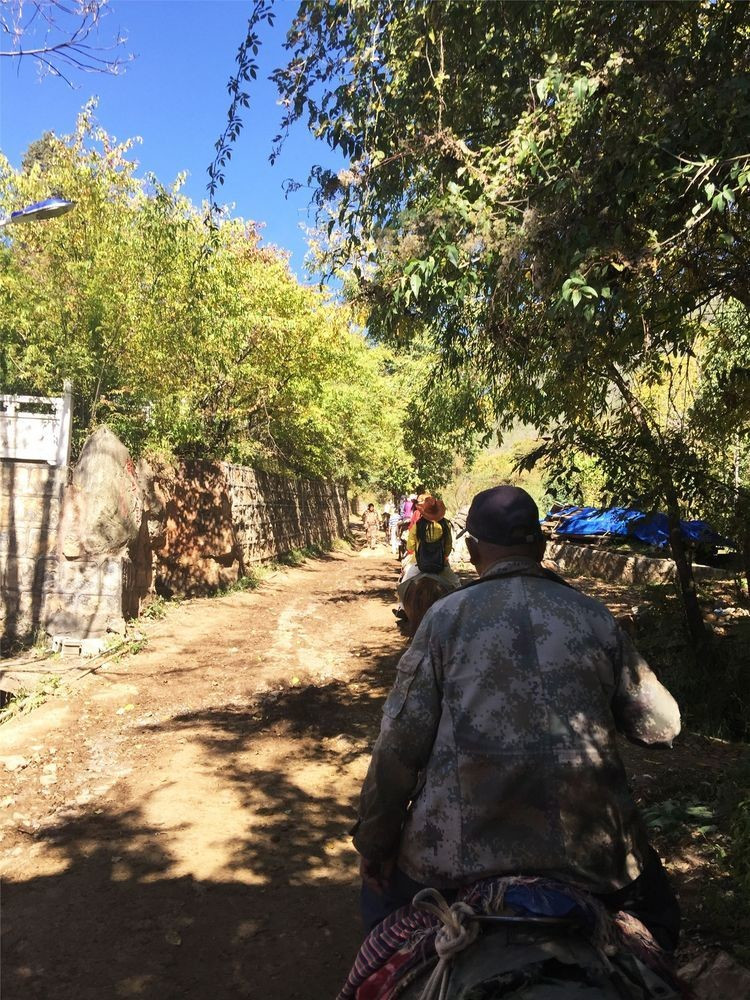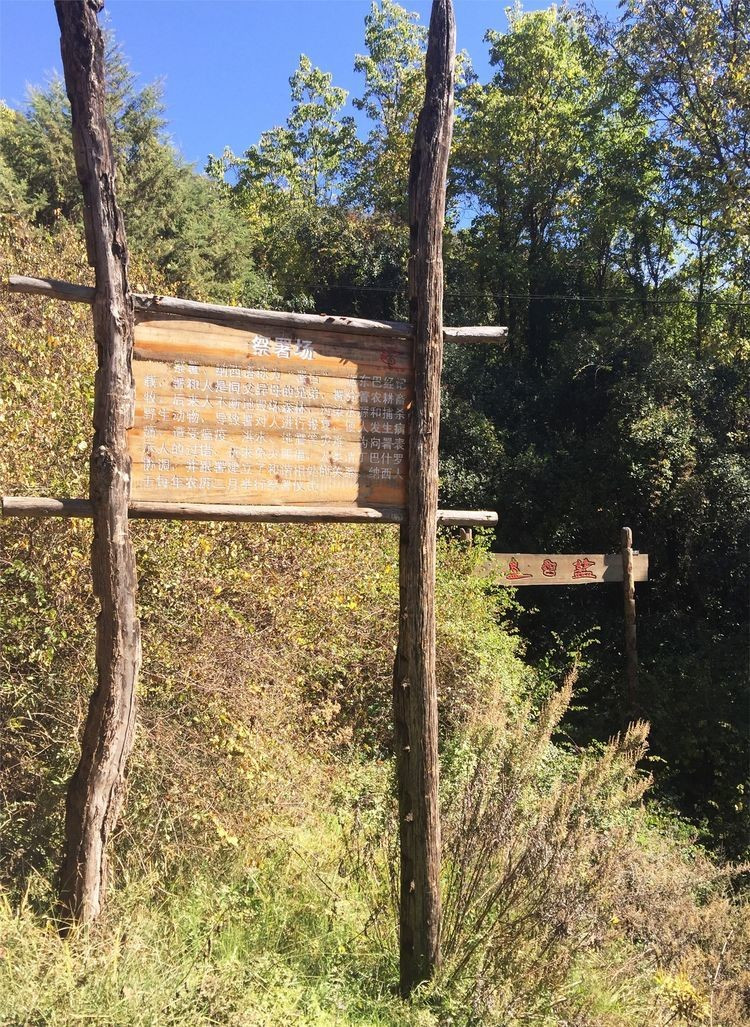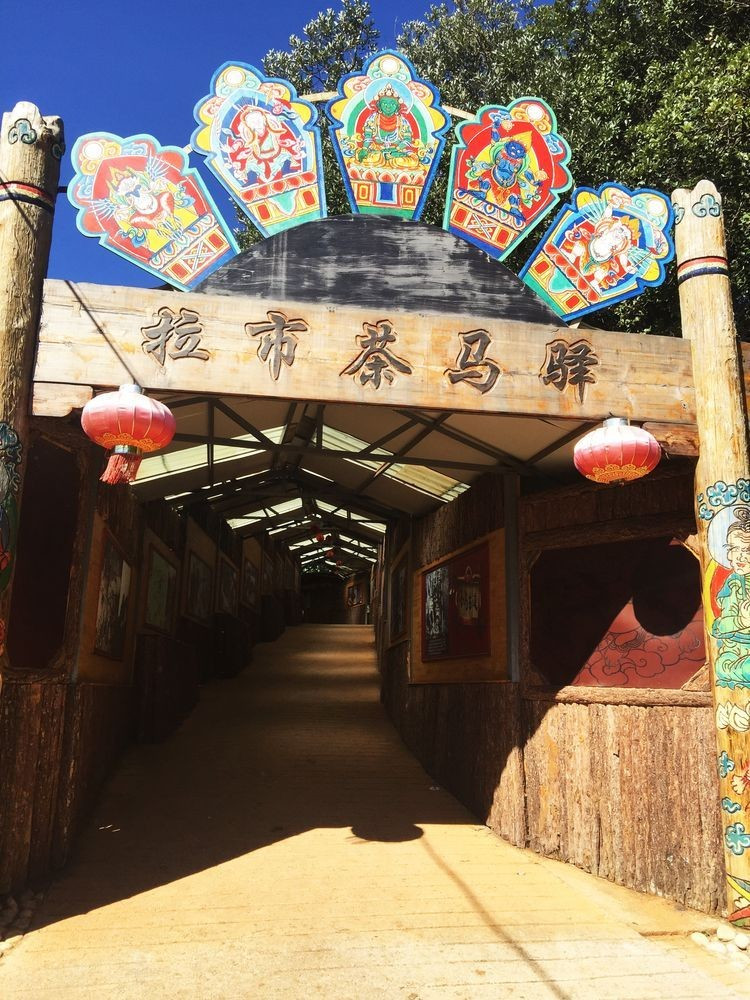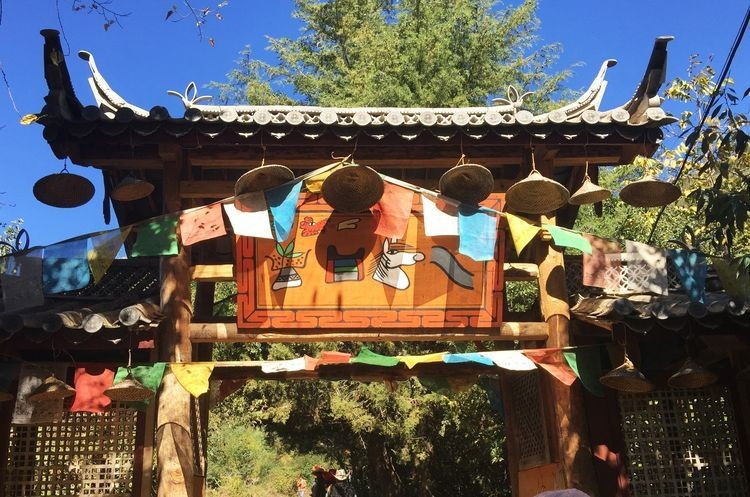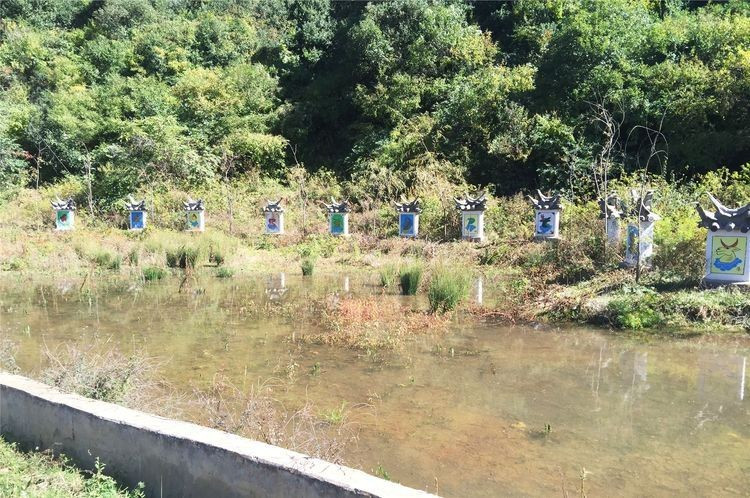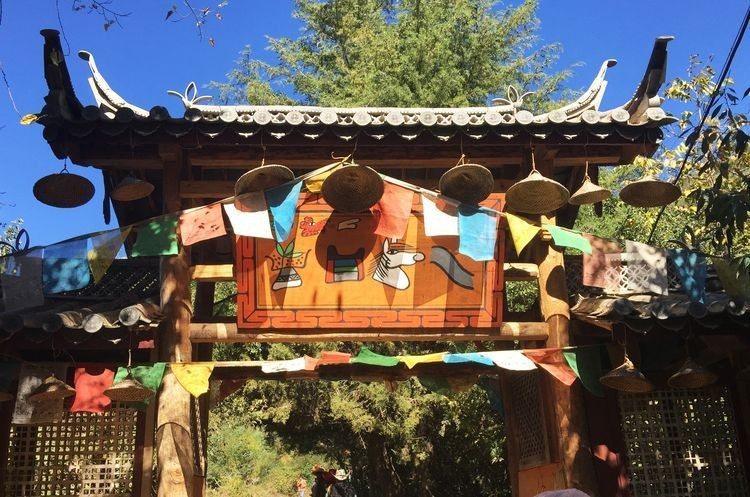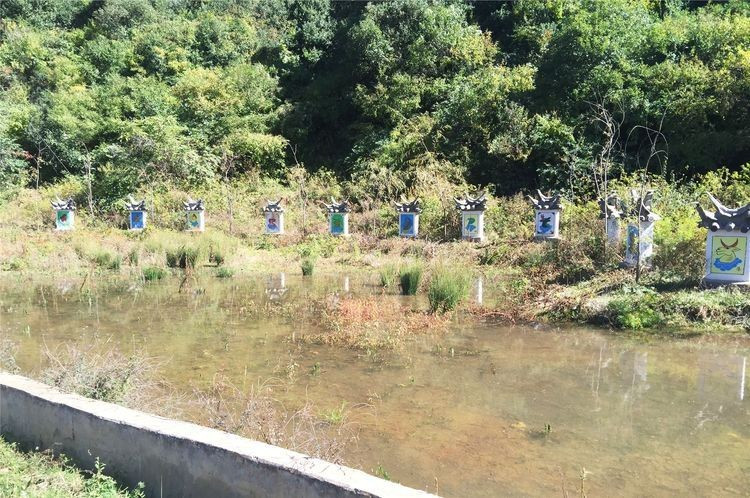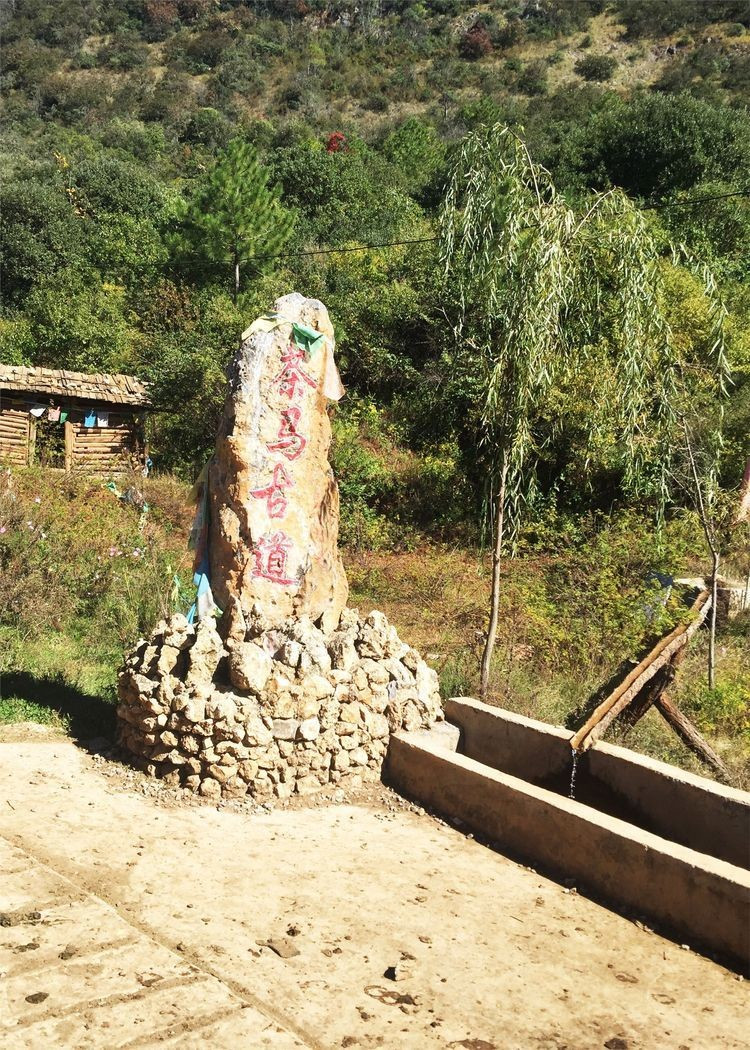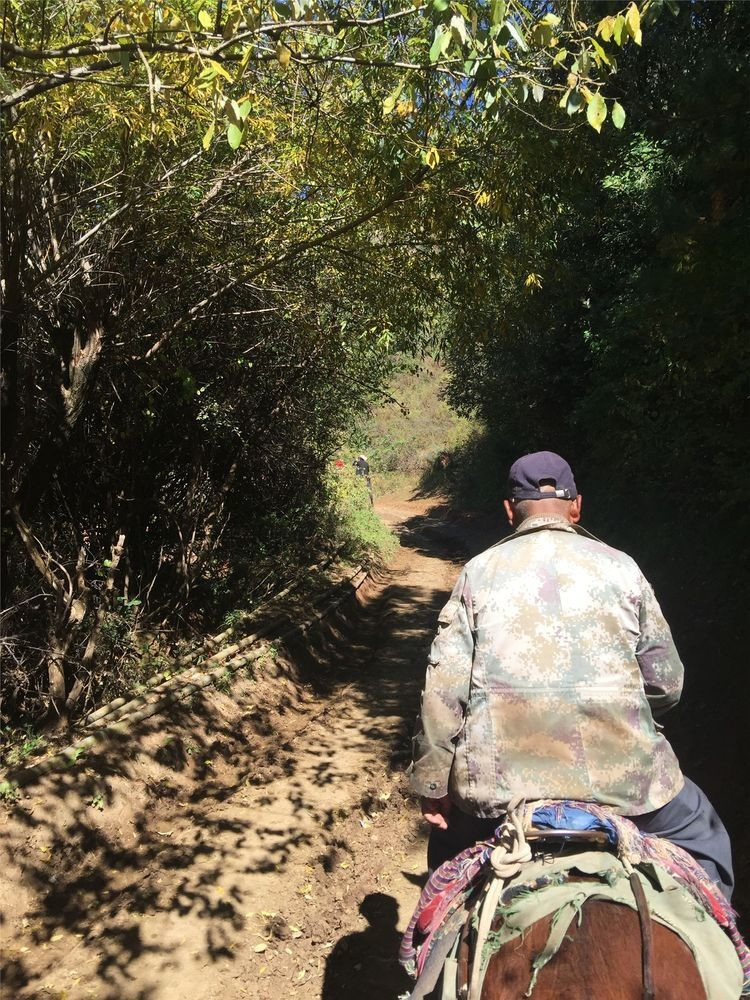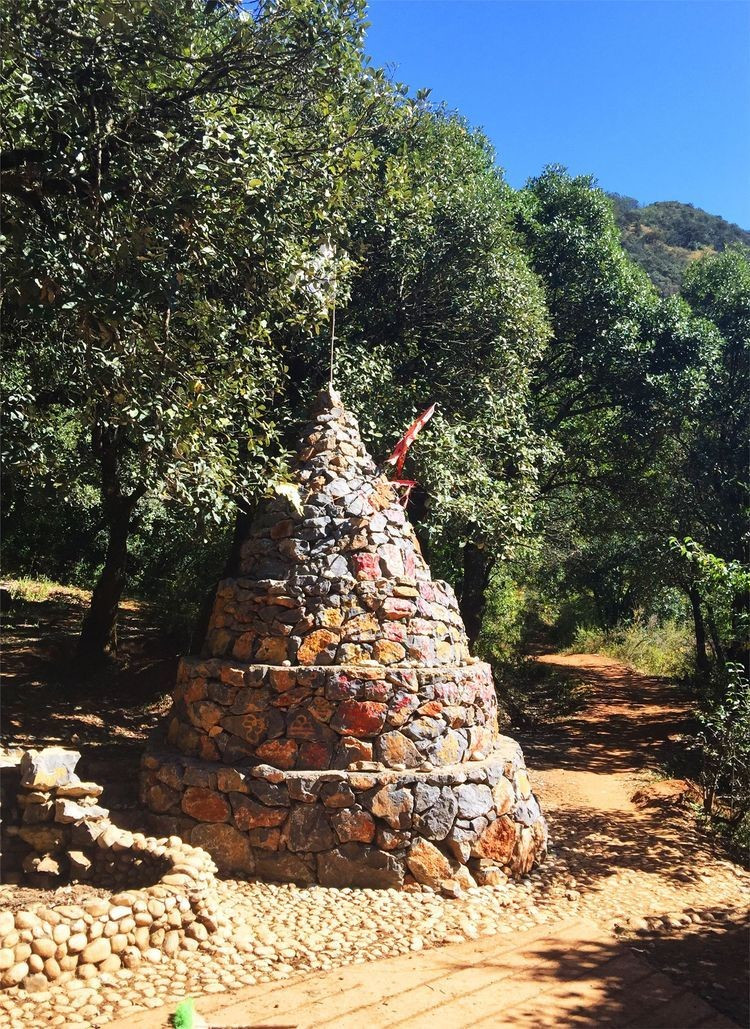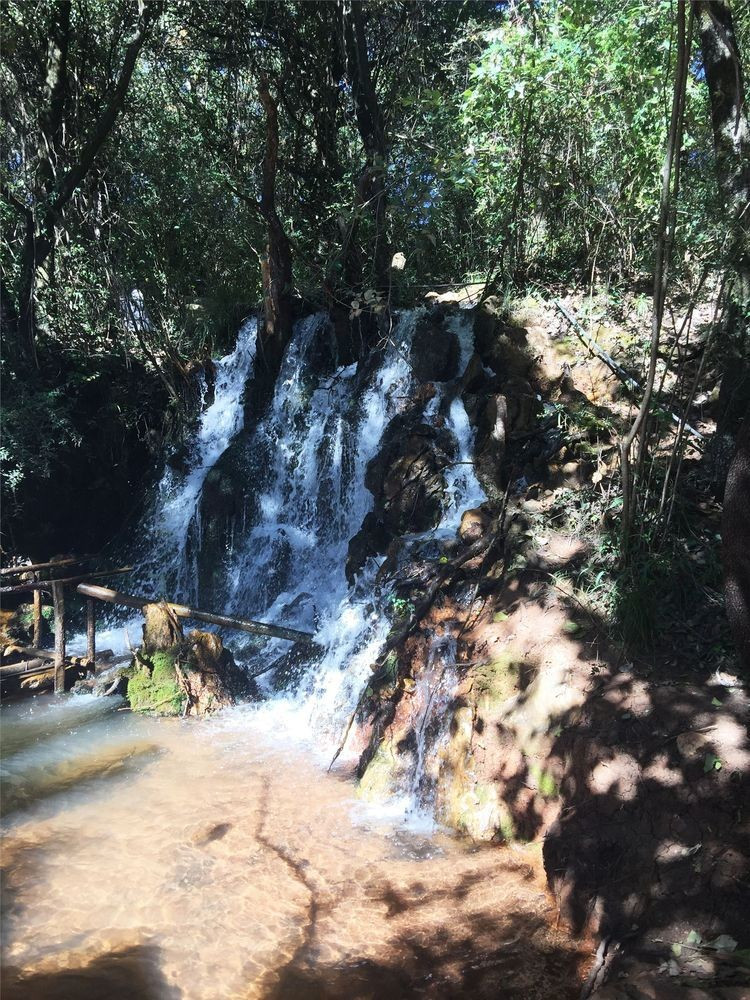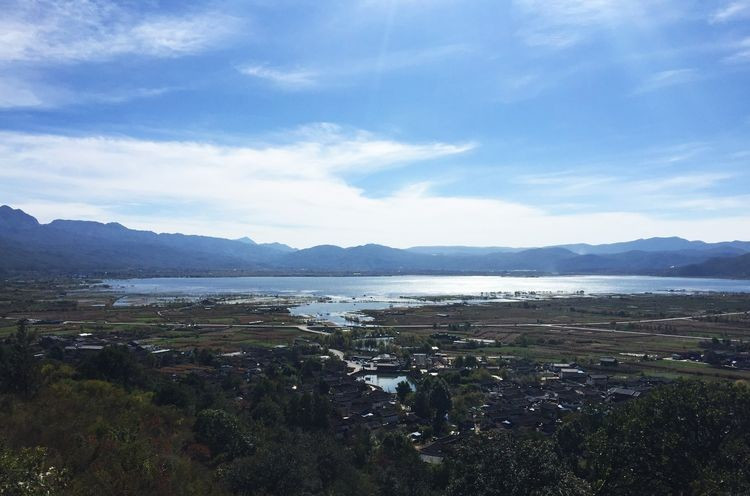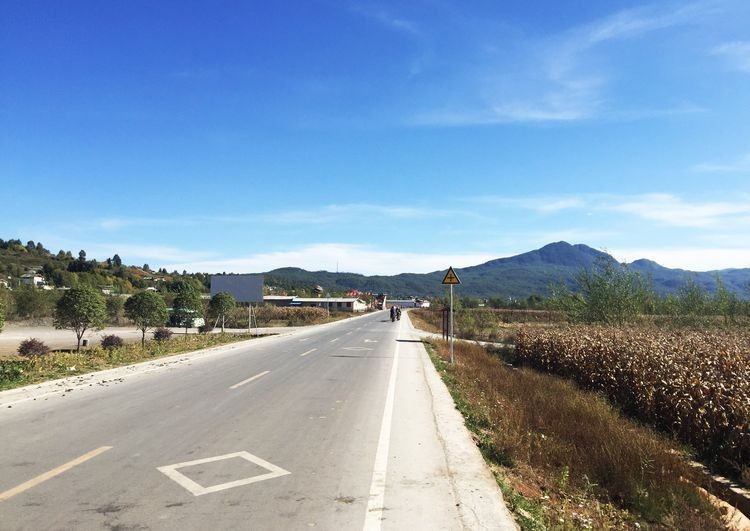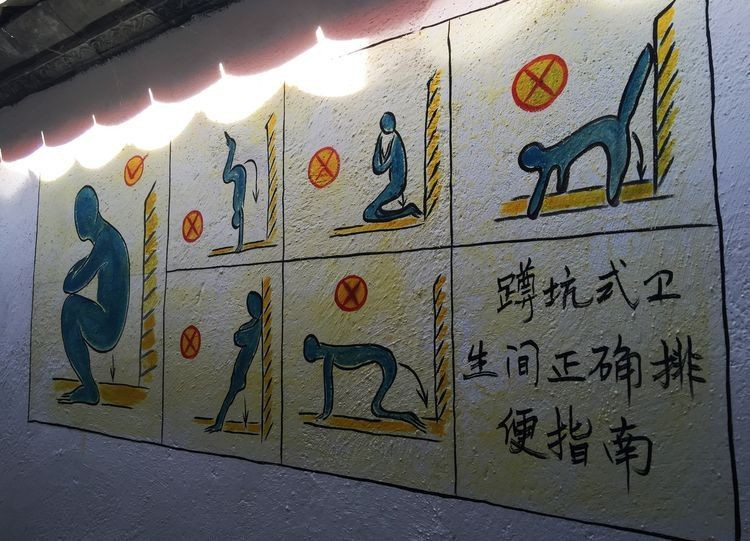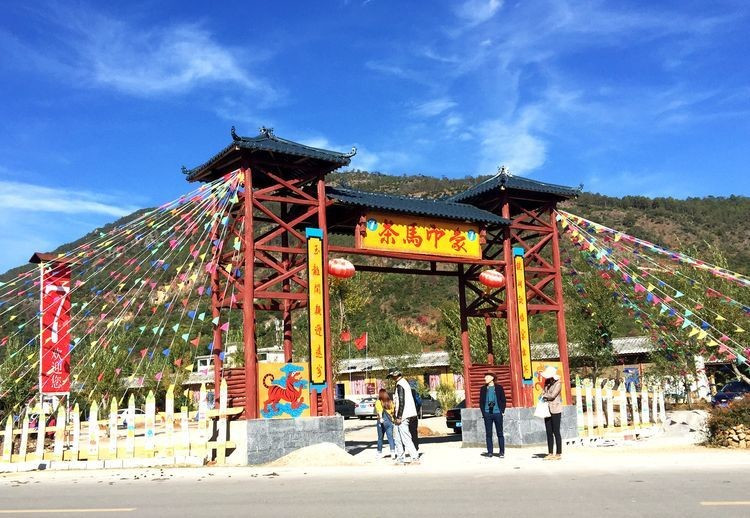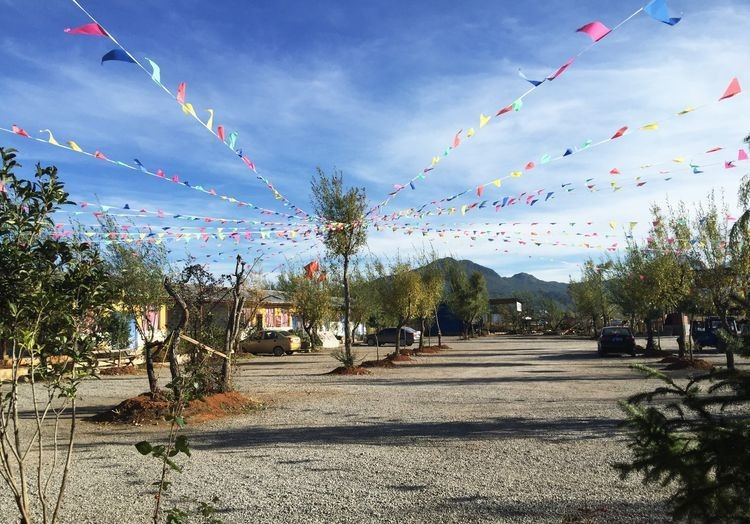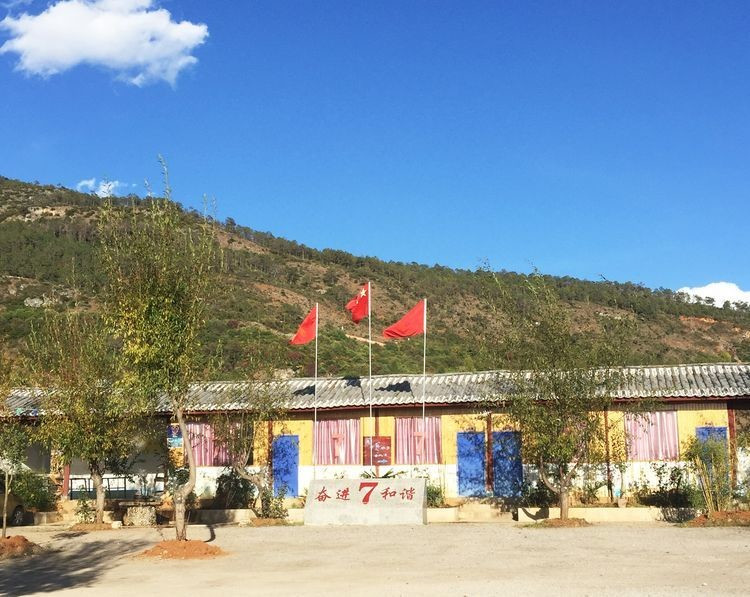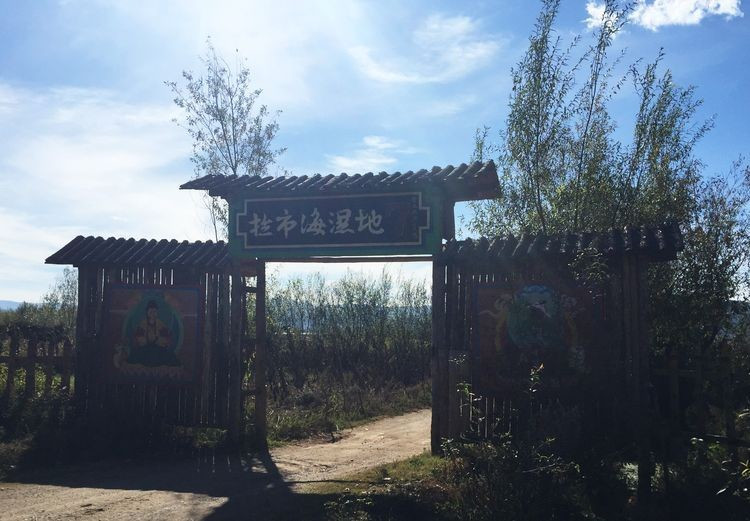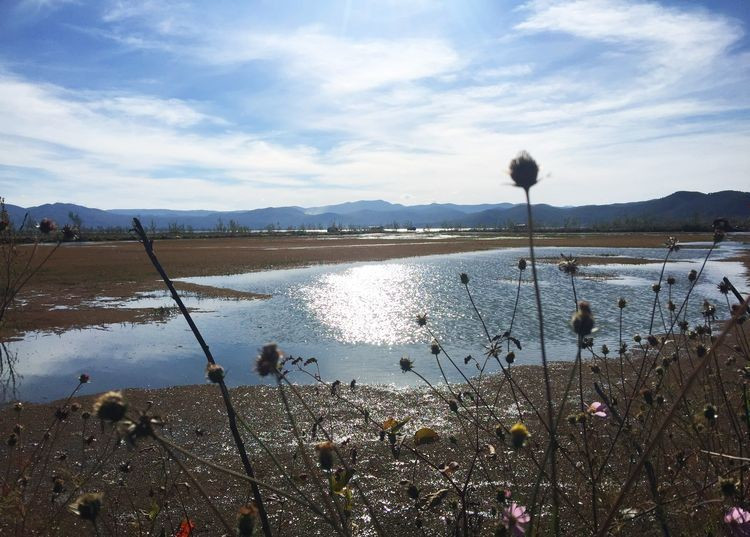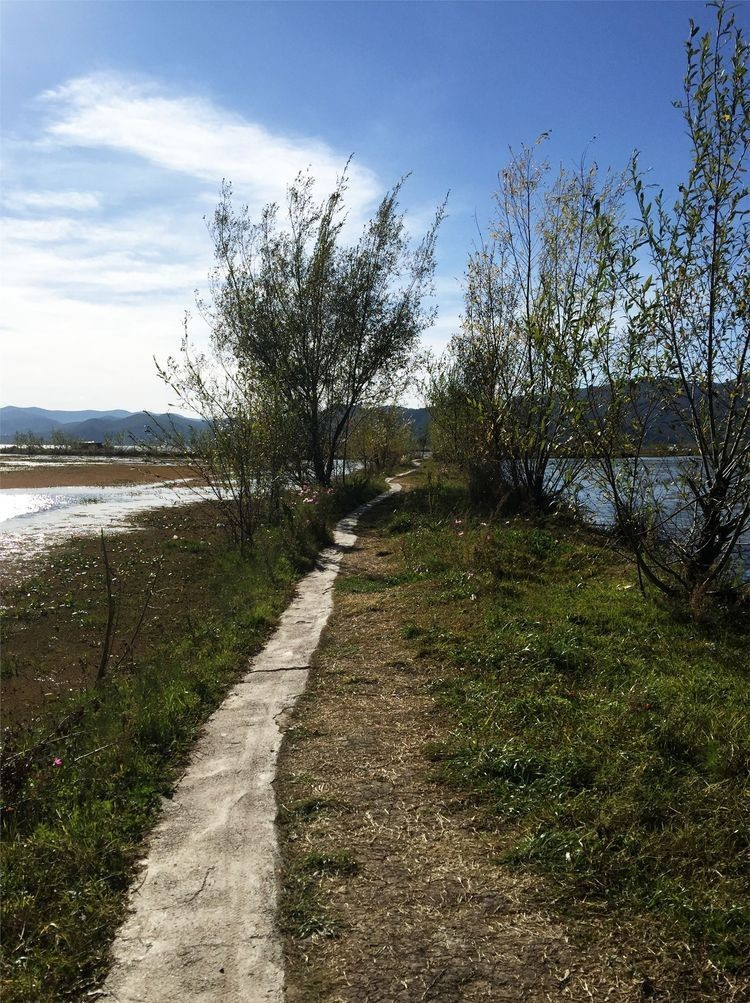 Lashihai is the largest highland lake in Lijiang, Yunnan Province is the first in a "wetland" named a nature reserve. The scenery is really beautiful. The sky is so blue, clouds are so white, the water is so clear, blue sky and white clouds, he said complement each other, but unfortunately I do not have advanced camera, and armed only with a IPH6P, but even if I use the IPH6P, shot out of the beauty do not need retouching, color has a beautiful.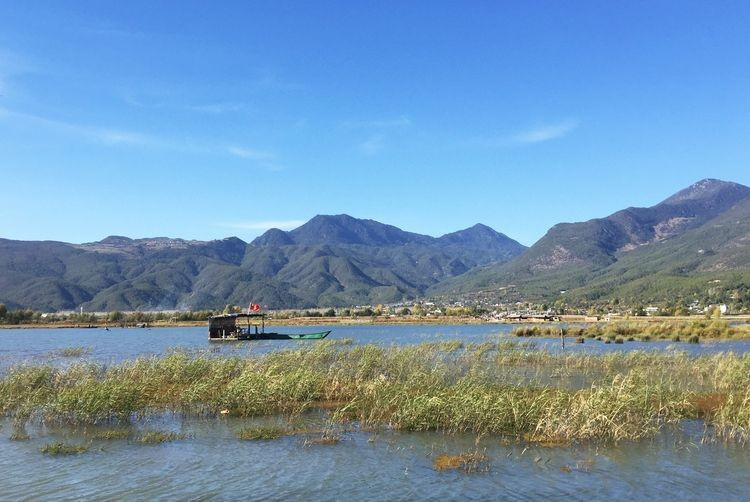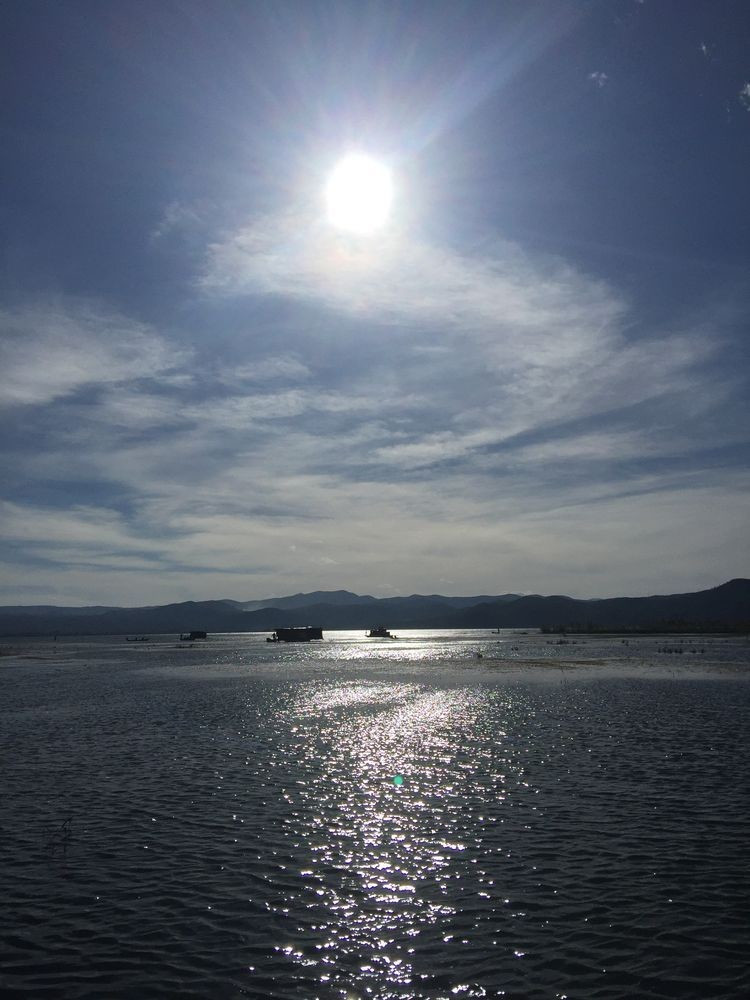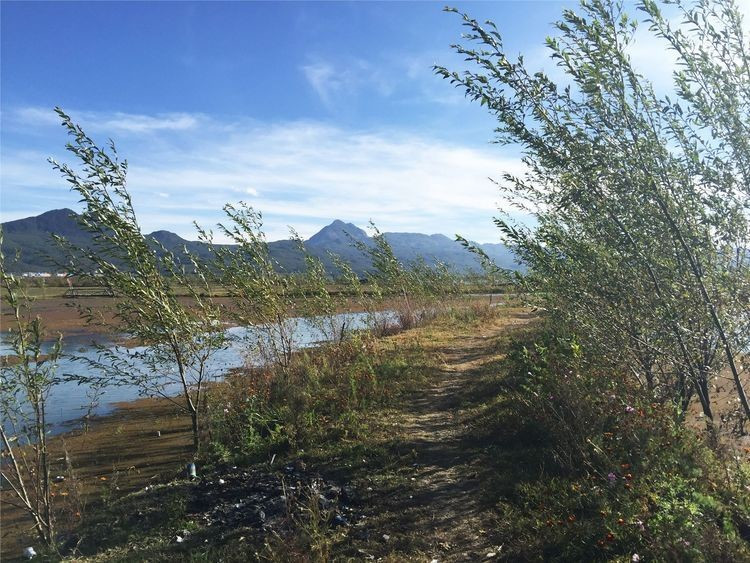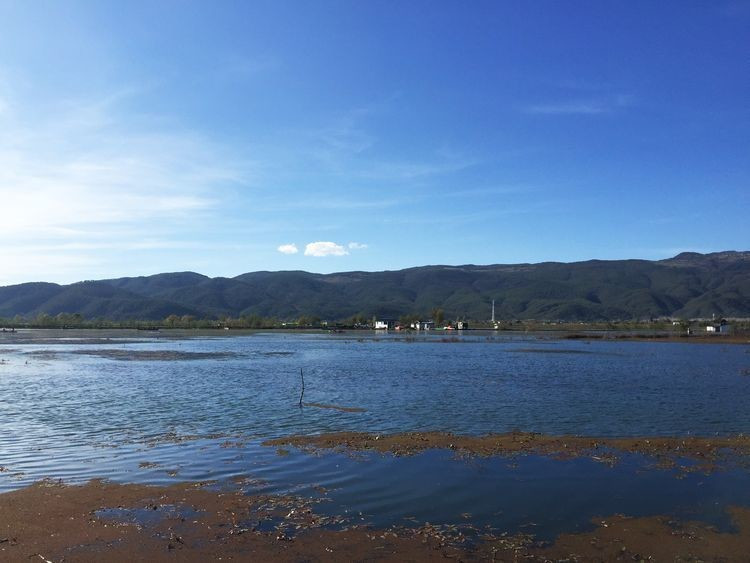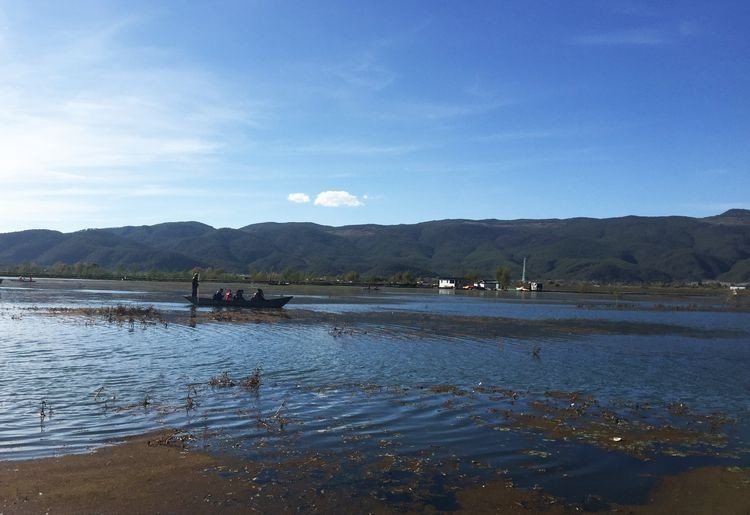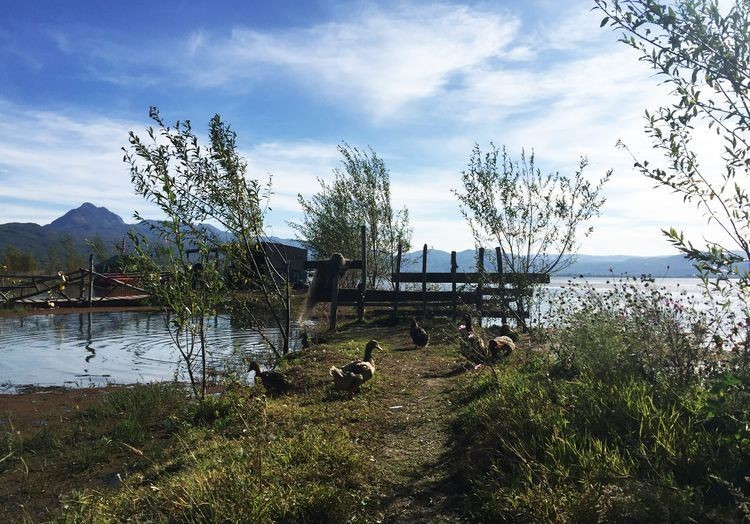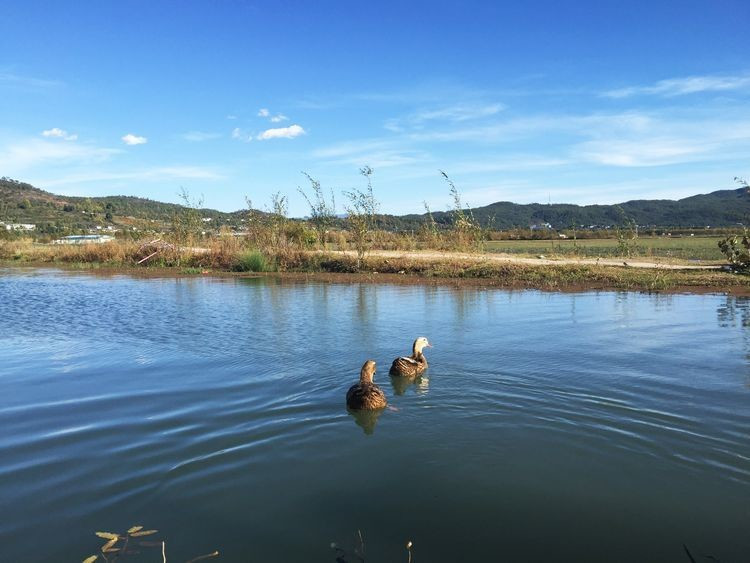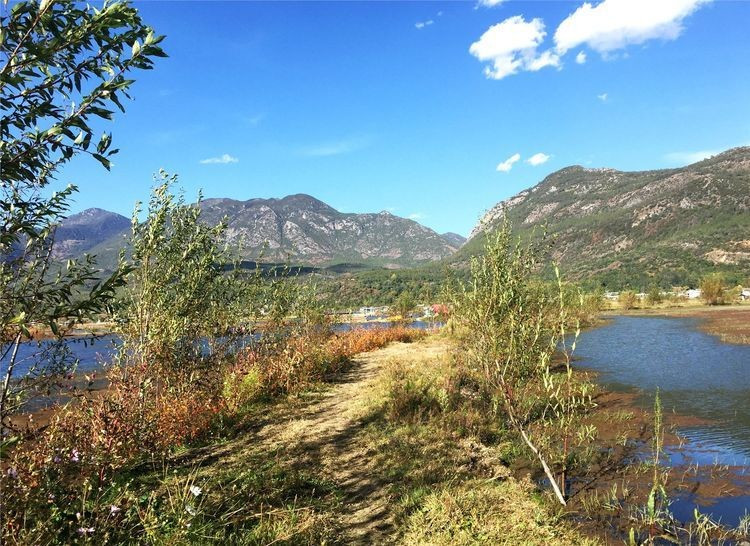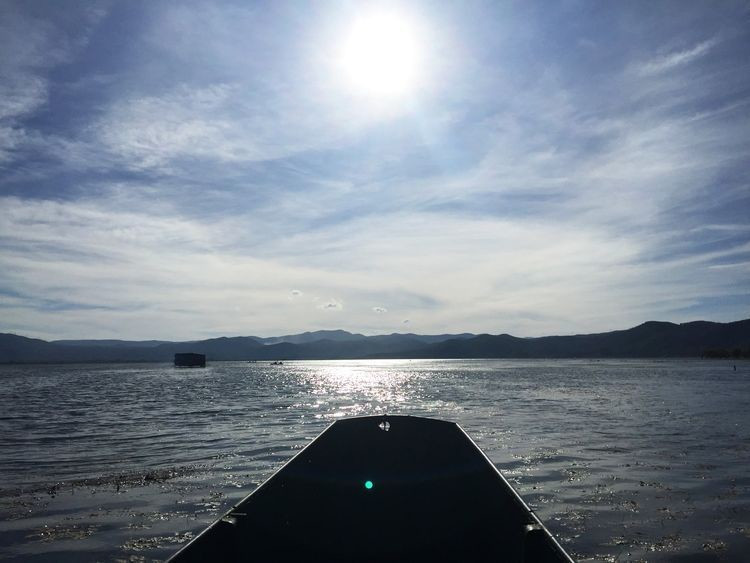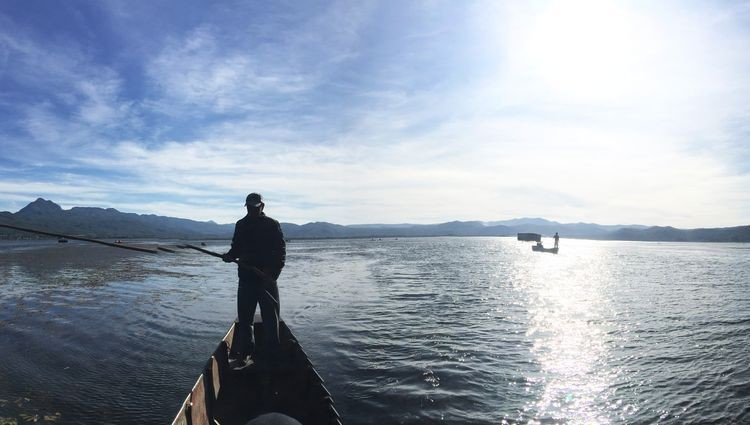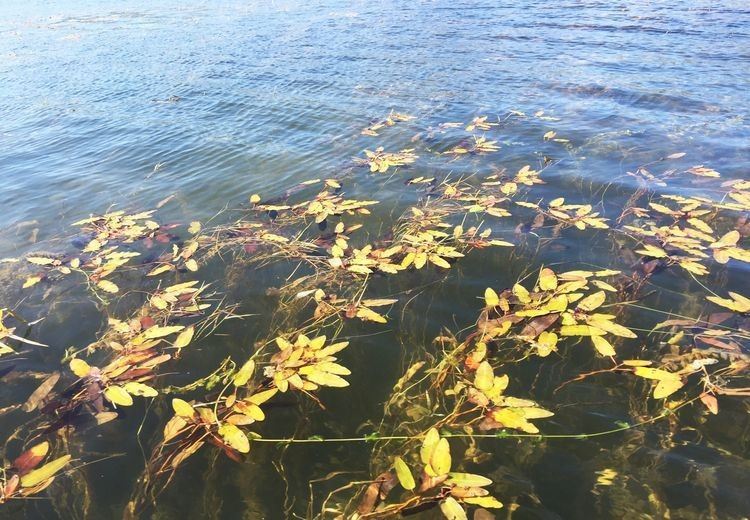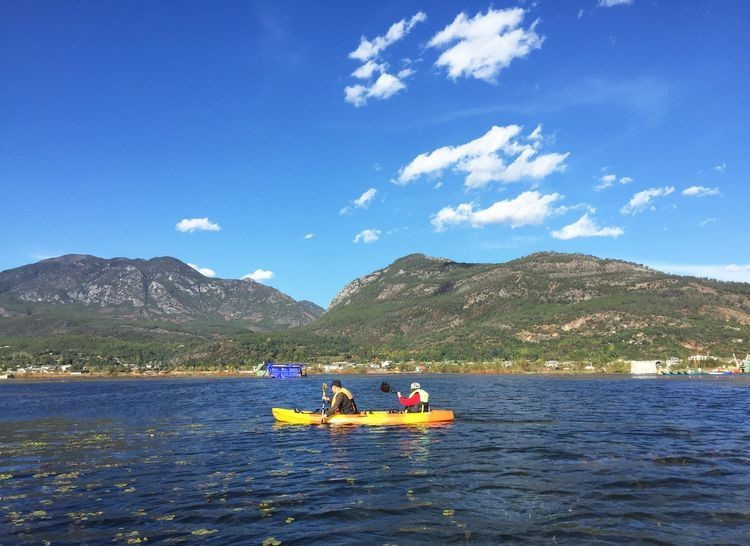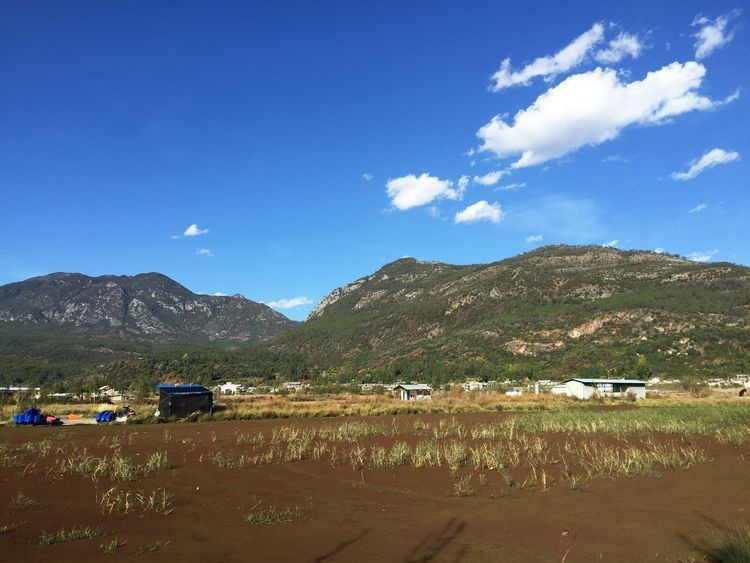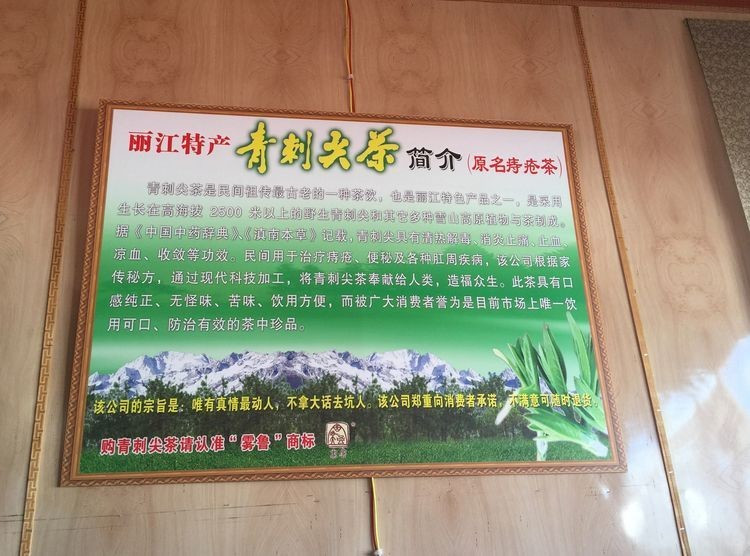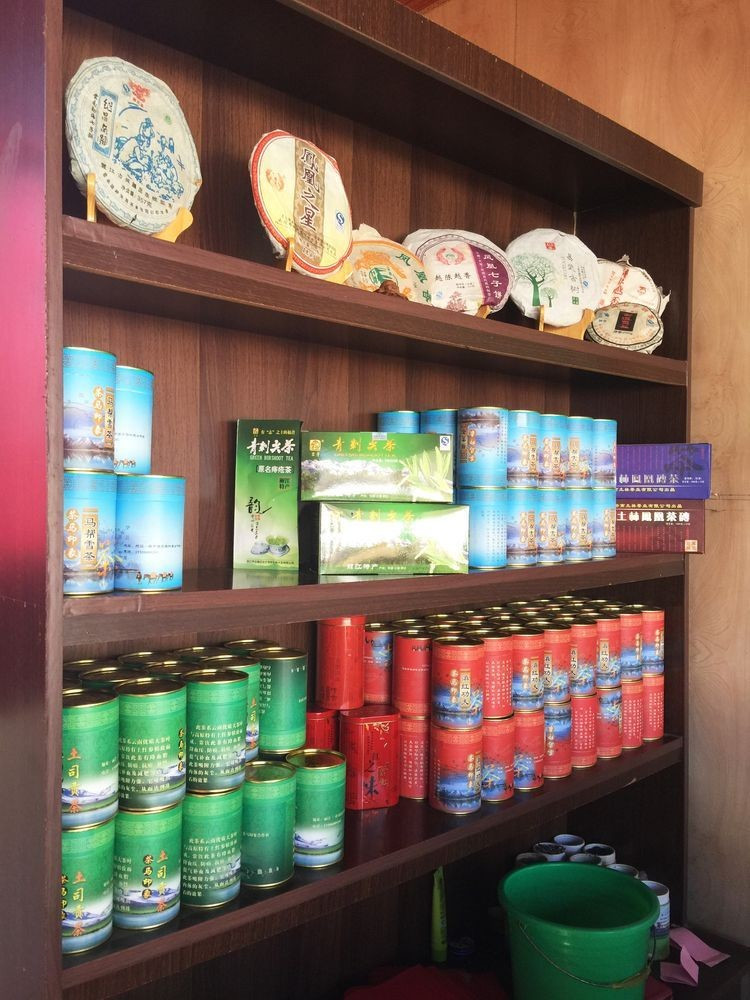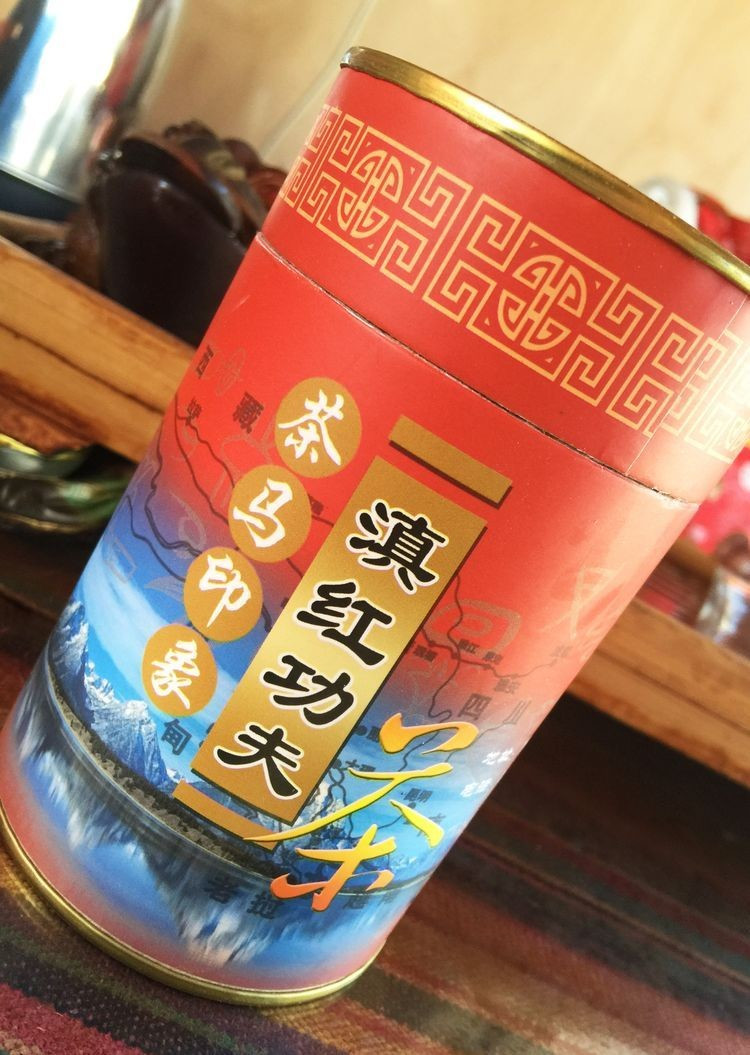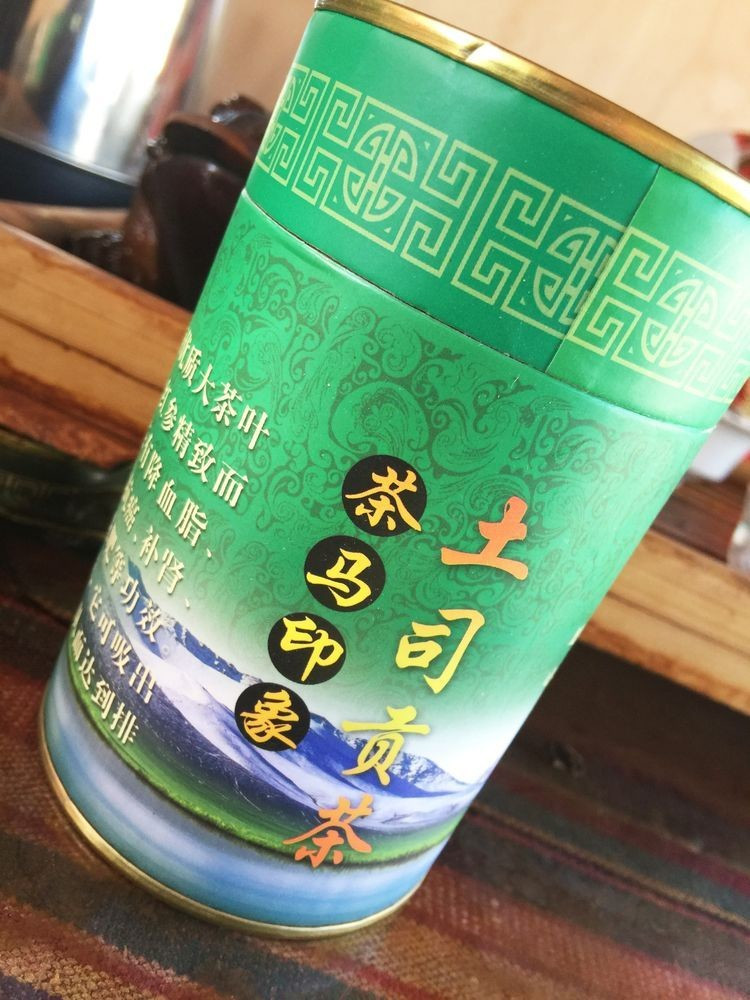 Day5: Lijiang - Dayan Ancient
At night, foraging away from the ancient town of Dayan! Lijiang ancient town at night lit, neon signs, a lot of tourists, bustling! There is a restaurant, snack, etc. everything.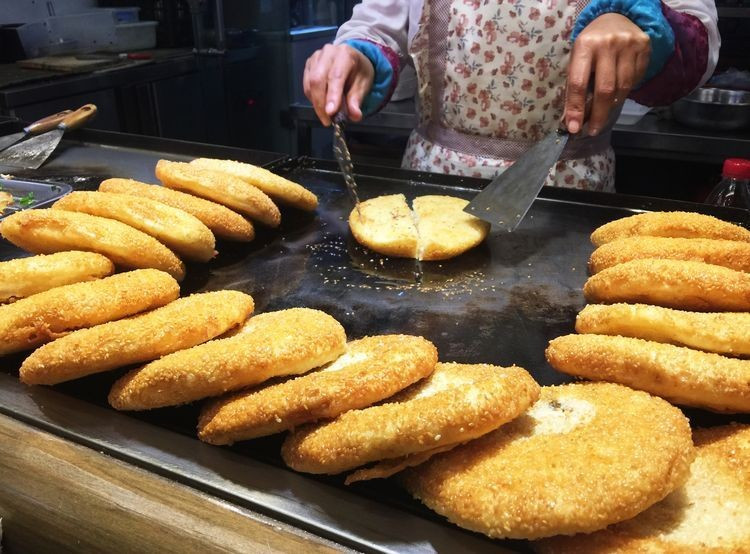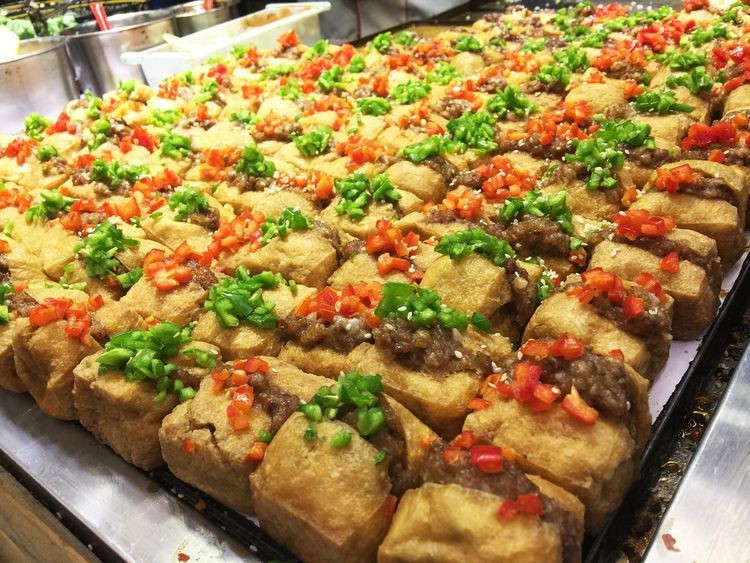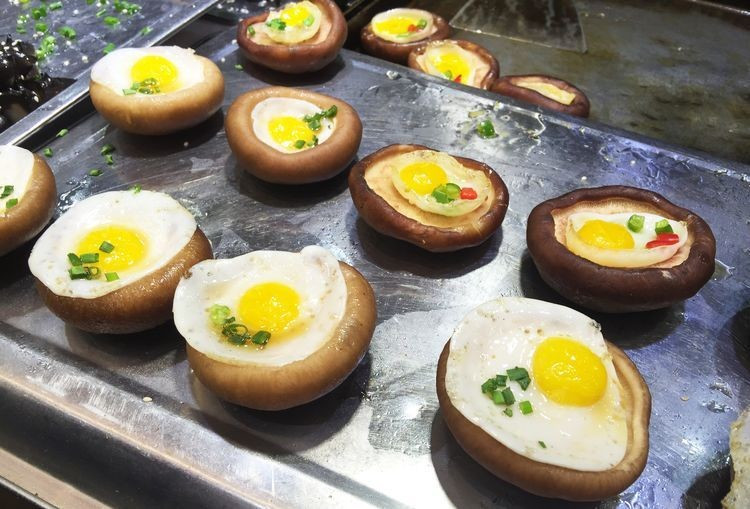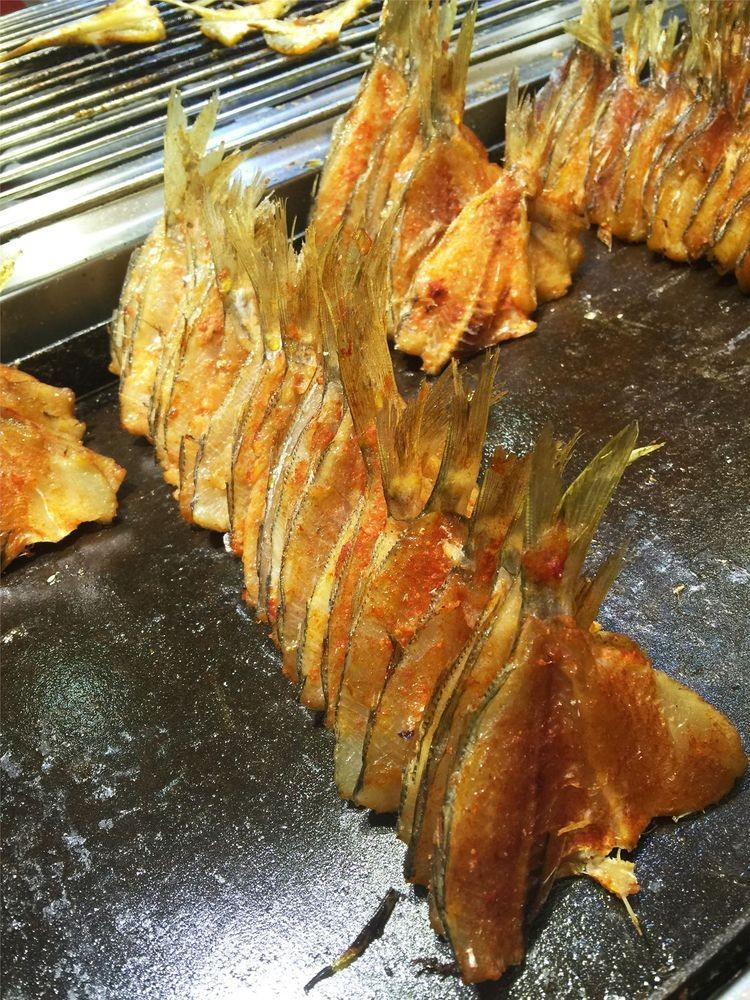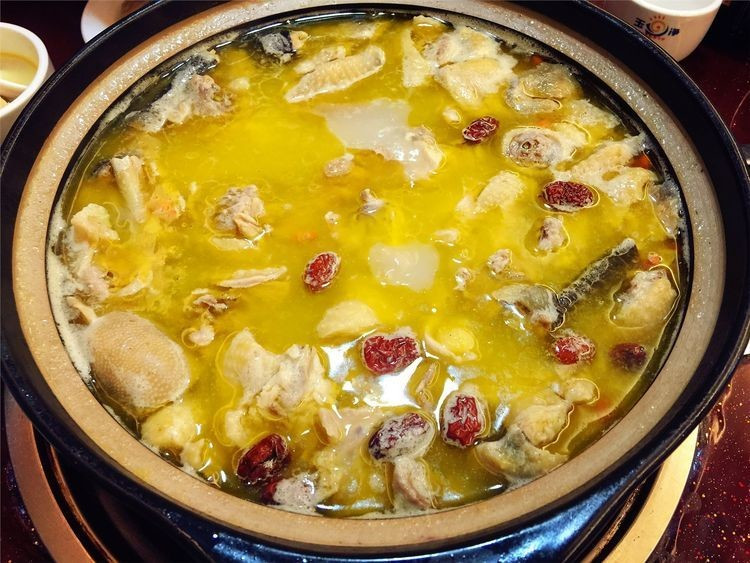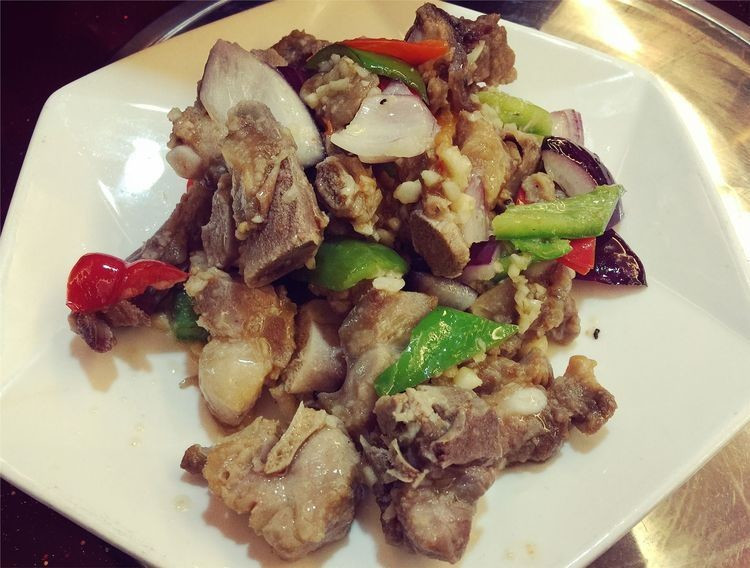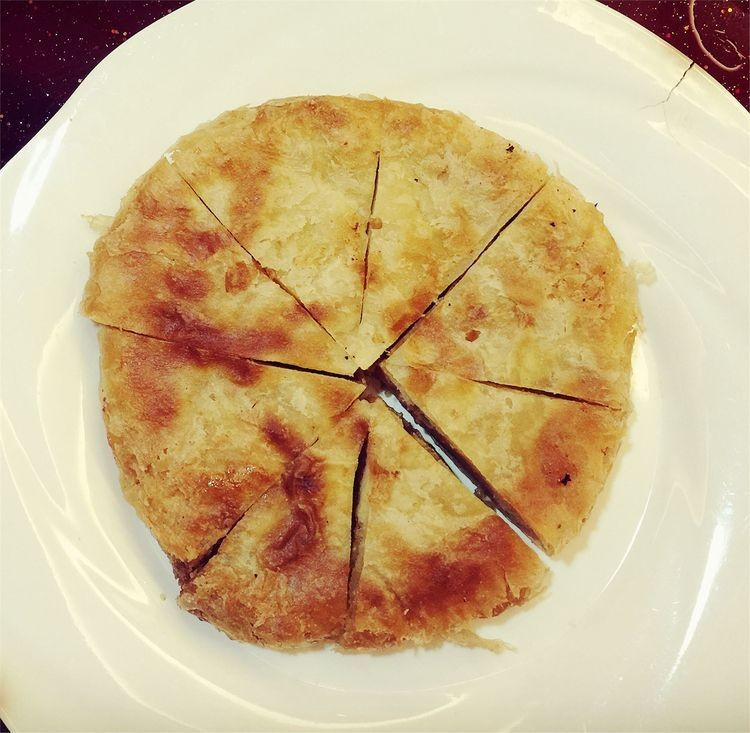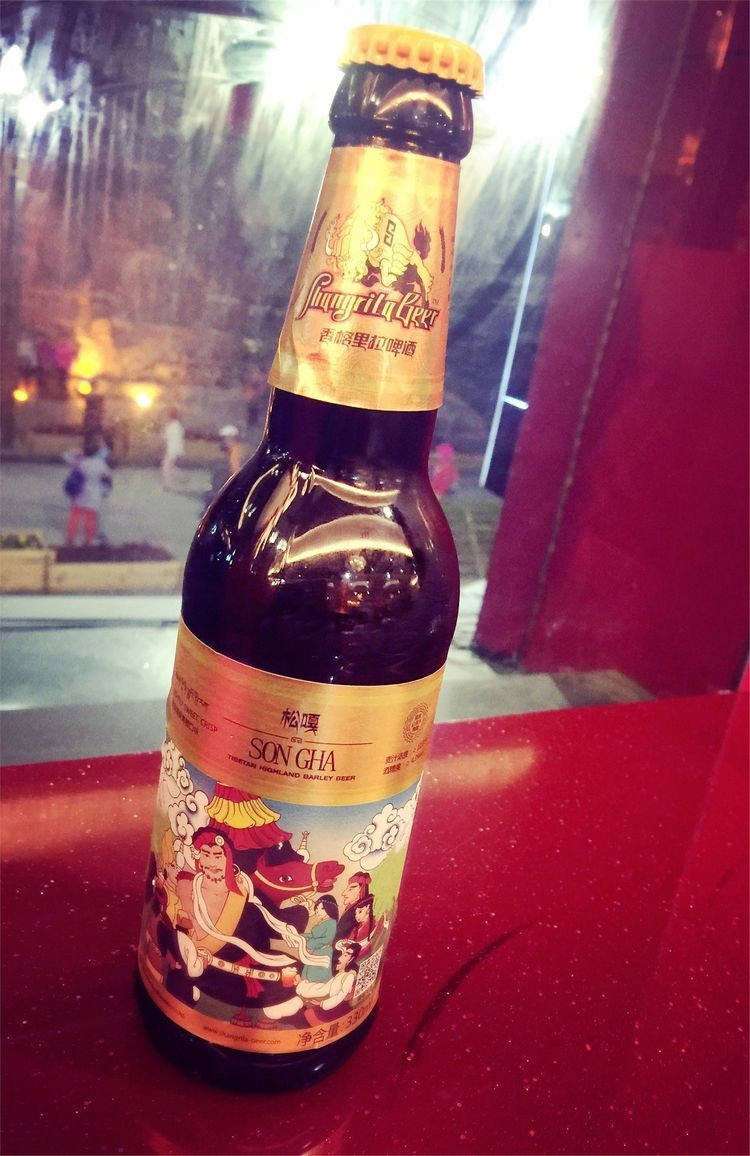 Songga beer, beer endemic, it is said the Tibetan plateau planted with a lot of green plants - barley, Tibetans daily staple food, while the source of the Shangri-La is located in Three Rivers, with an altitude of more than 3,000 meters of altitude pure water, here the Songga beer here is to use the main food crops of barley and here the purest water and air together brewed, its taste has a unique fragrance smell, as well as a wide range of medicinal and nutritional value. Claims to be the natural craft craft beer.
The next day, fifth day, our day tour of Lijiang Dayan Ancient Town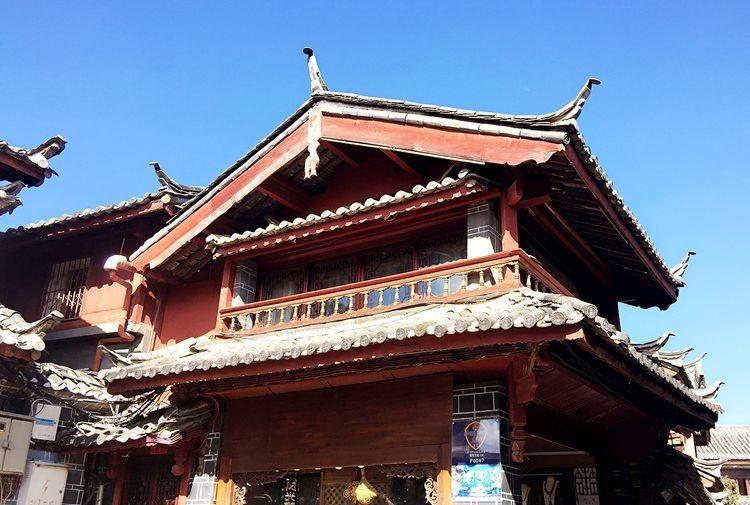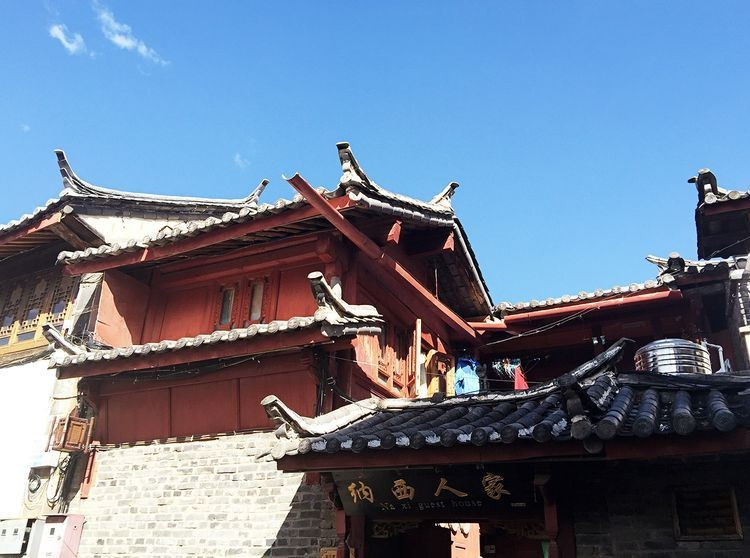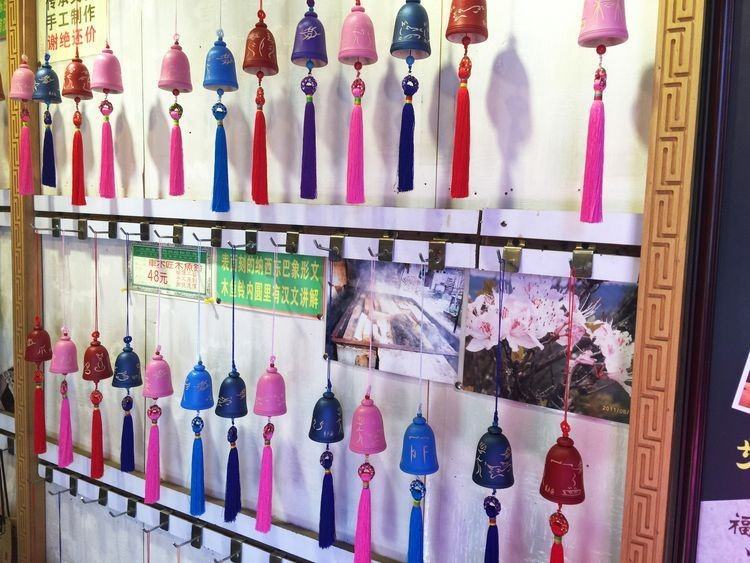 In the form of Dayan Old Town of Lijiang with Dali is the same, but Dayan Ancient Town is larger than the size of the ancient city of Dali, the business atmosphere here is really strong. Much like the demi-monde, Koko! Here commodity prices relatively high, try not to buy things here it!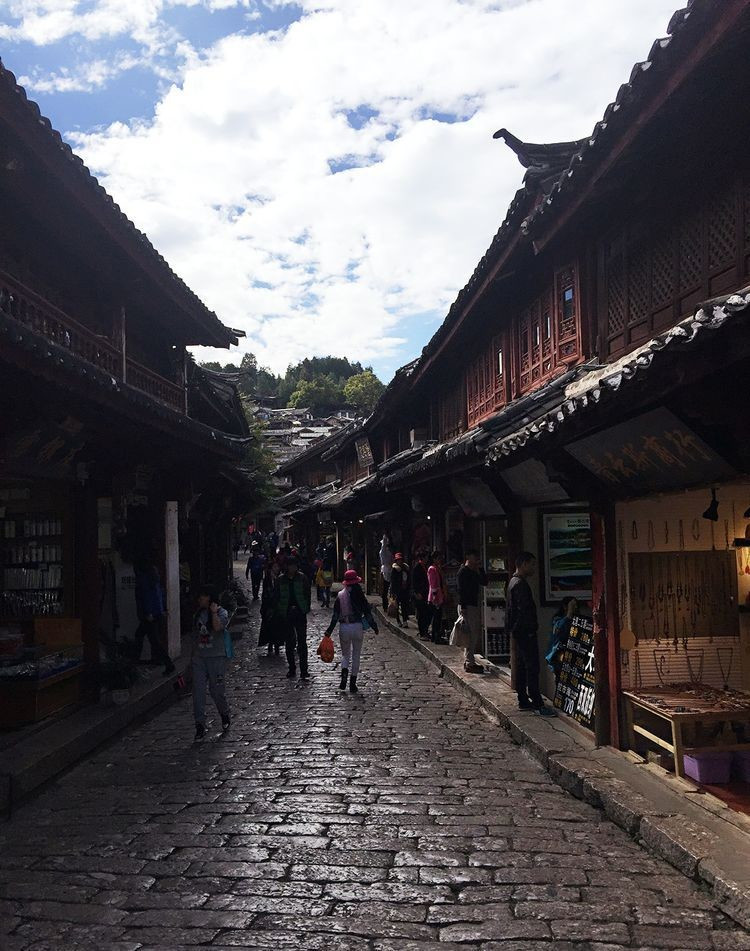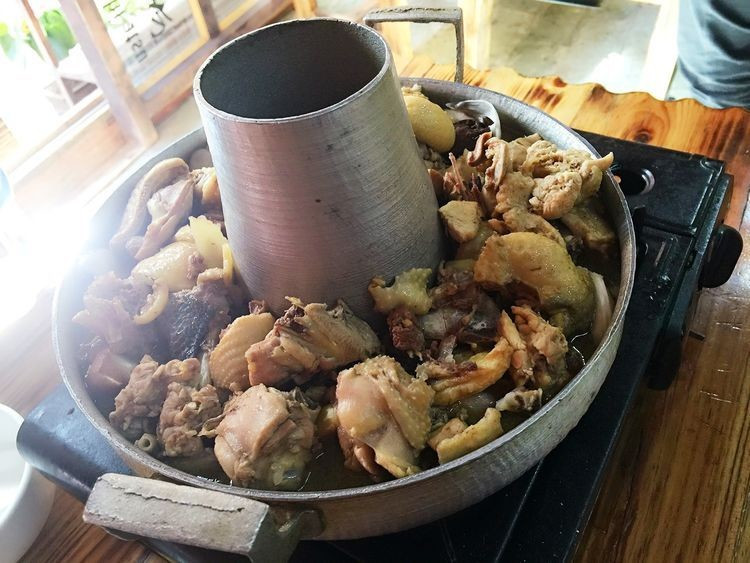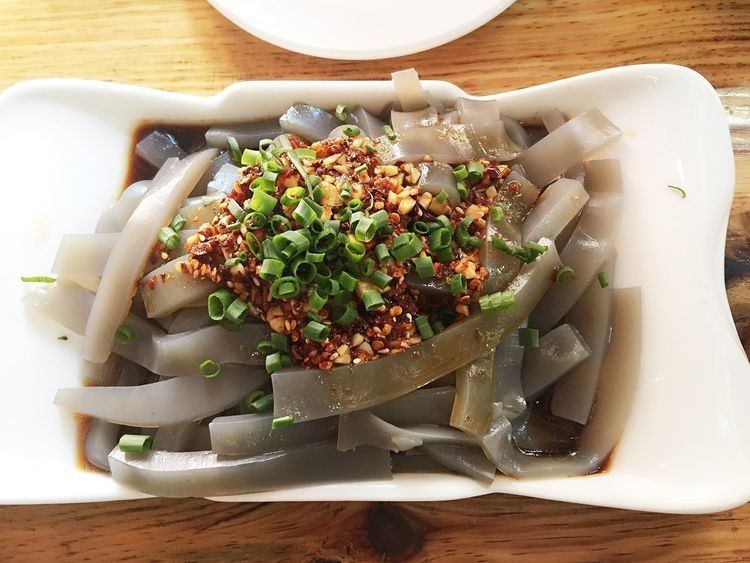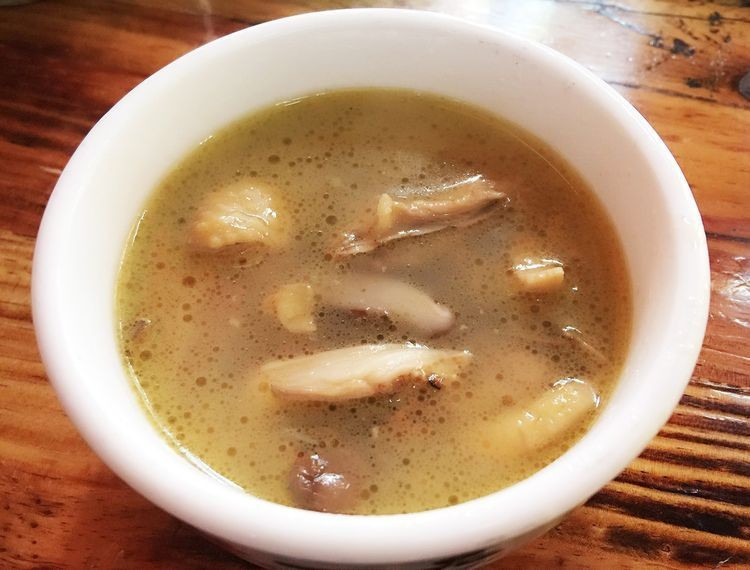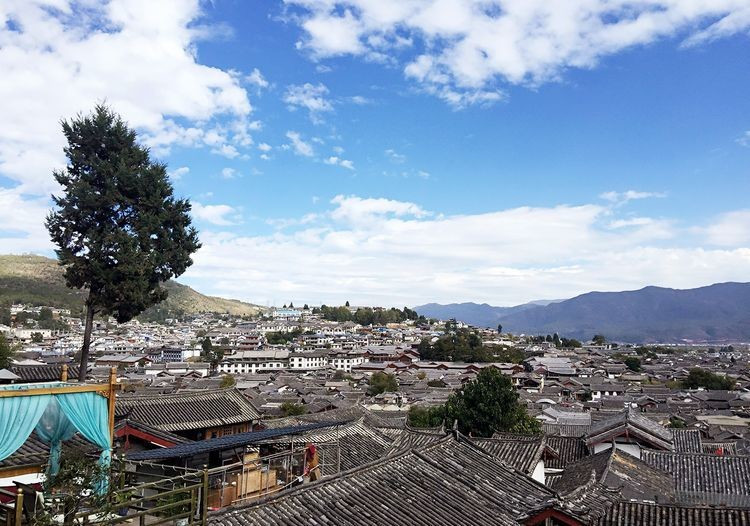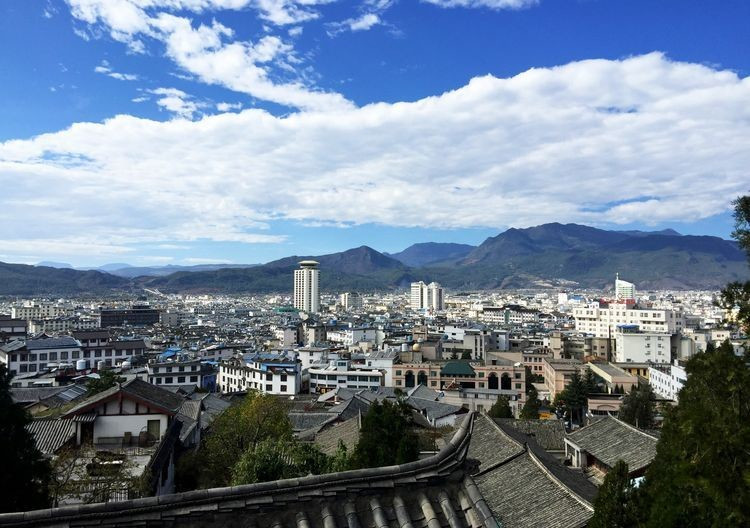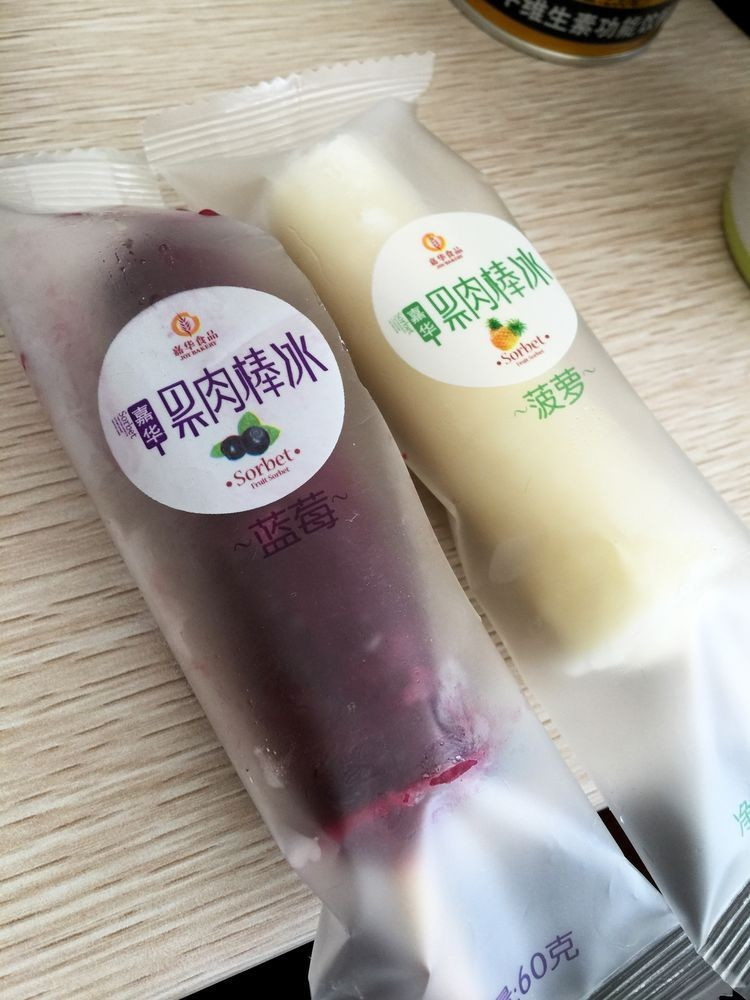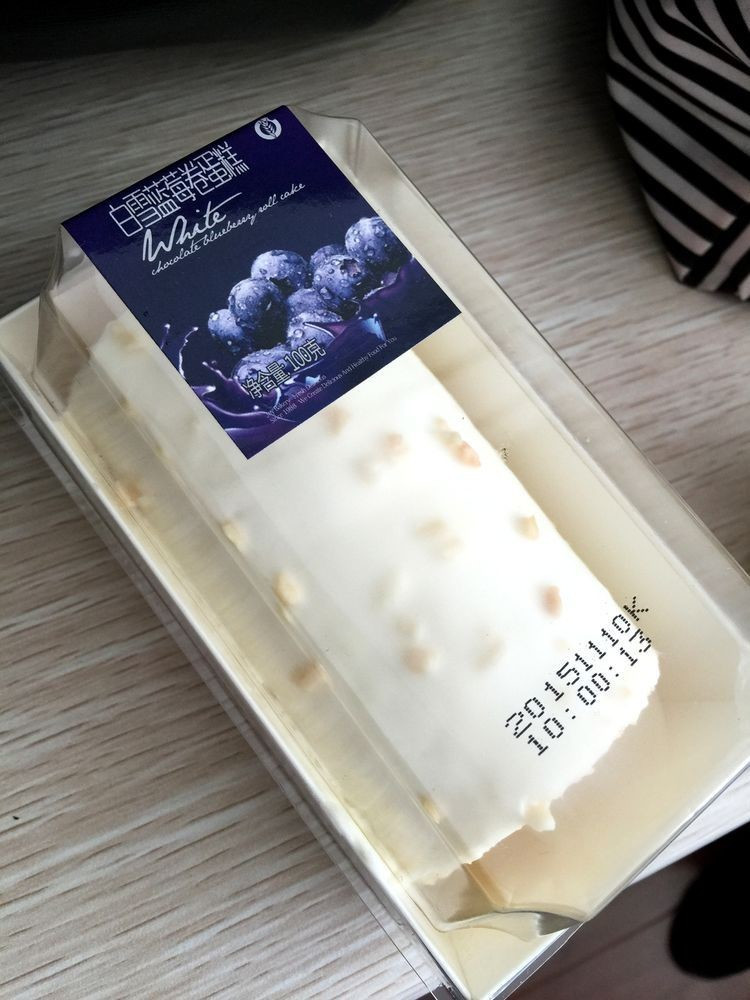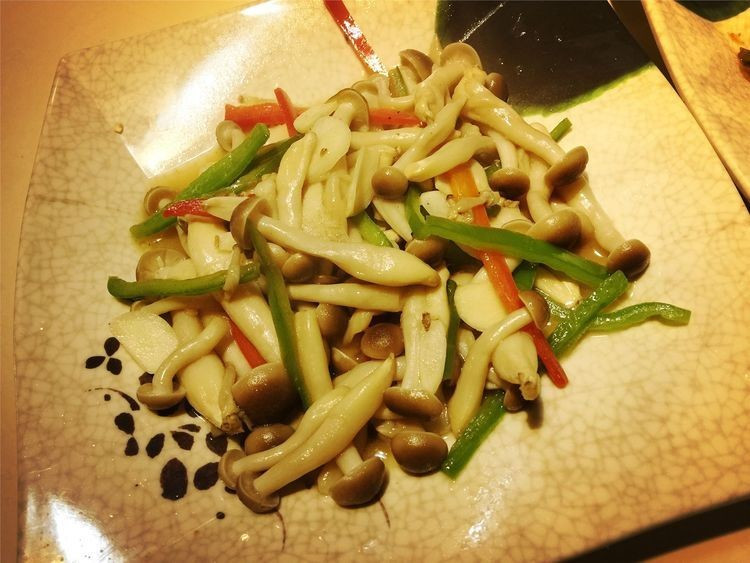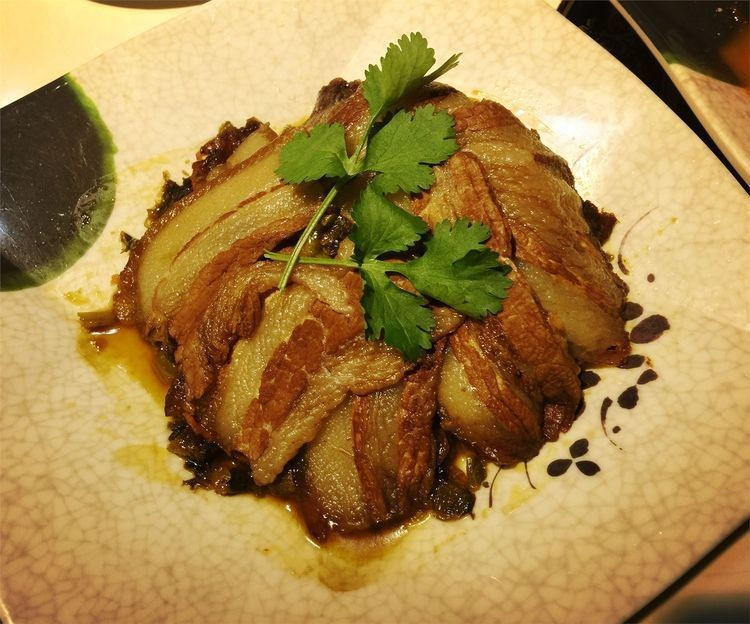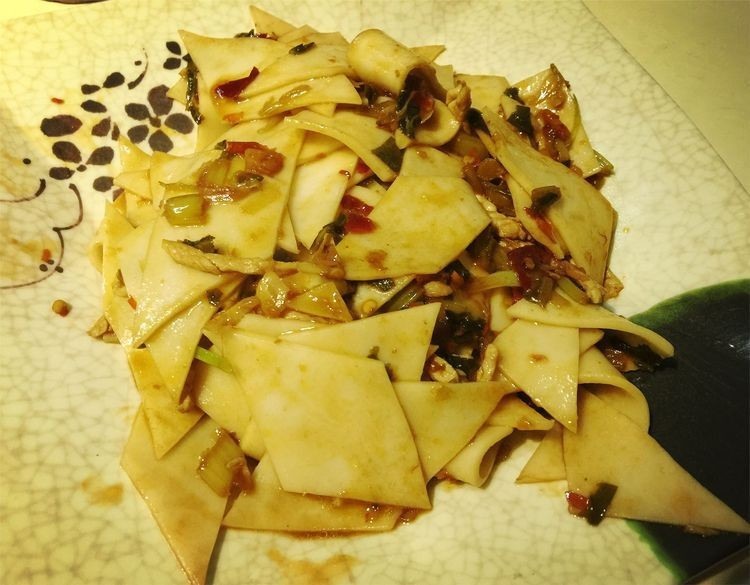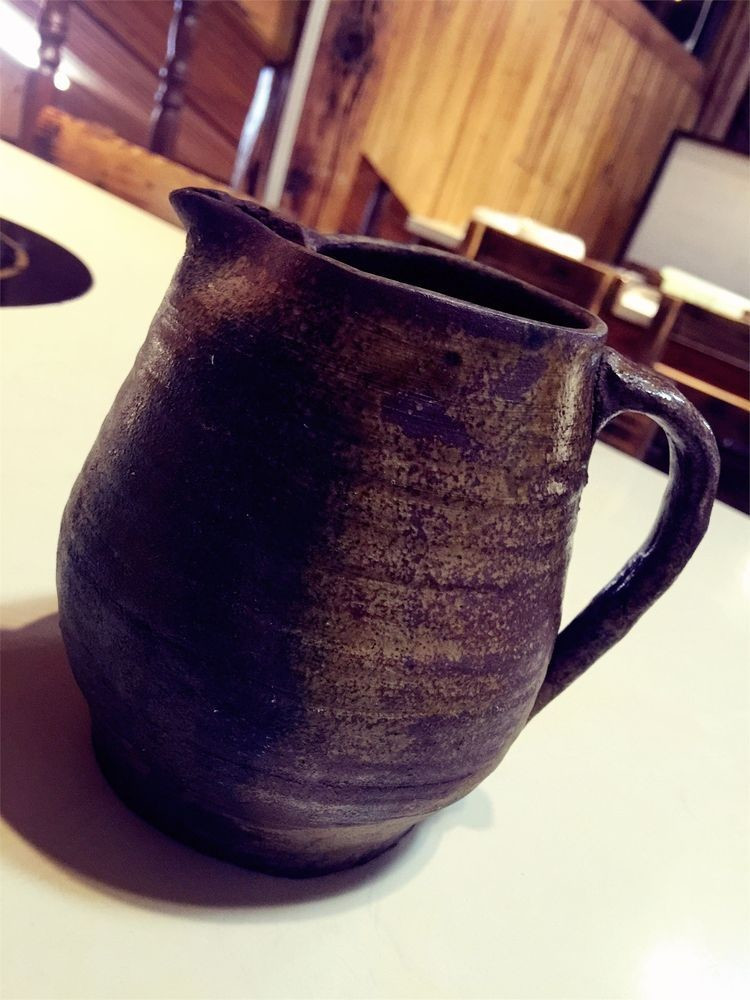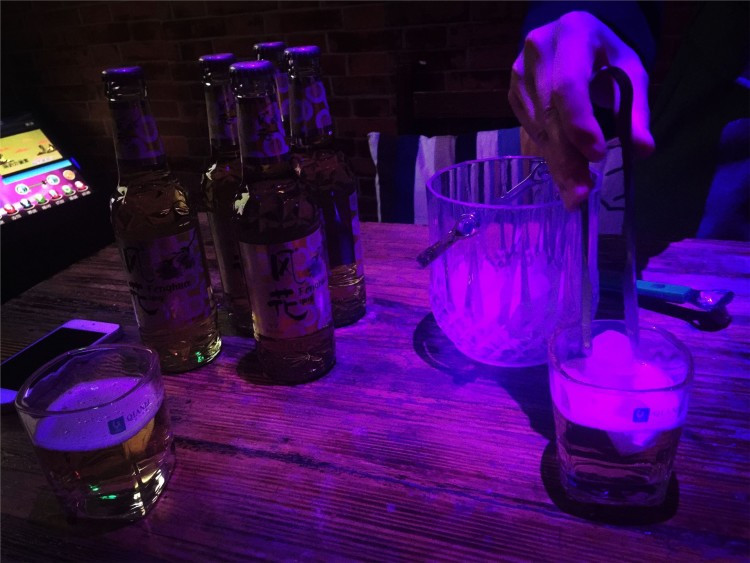 After dinner, we went to a friend's bar sit, Koko! Drink a little wine, a little on top, the result of a sleepless night. This is not a good sign, because tomorrow to climb Yulong Snow Mountain, there will be too much of a good physical strength.
Day6: Lijiang - Ganhaizi, Blue Moon Valley, Yulong Snow Mountain, Shuhe
No. 12 early in the morning, we went straight to the Yulong Snow Mountain with the group. To know the mountains may be very cold, so we have brought a sweater thick pieces.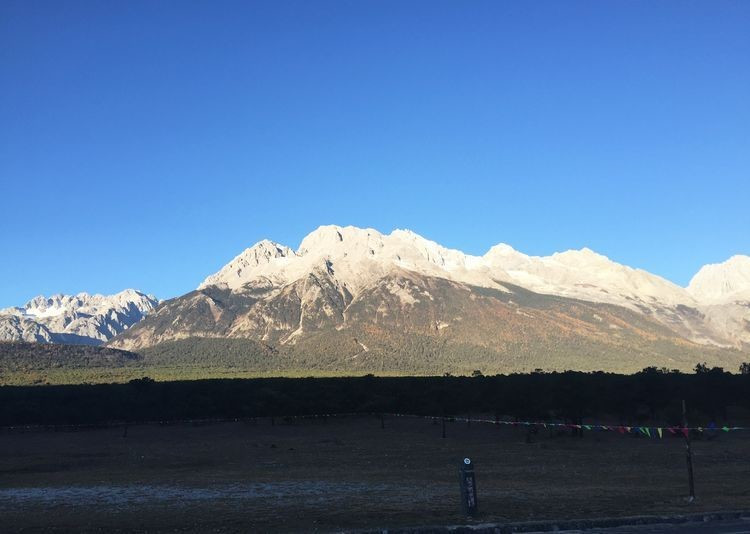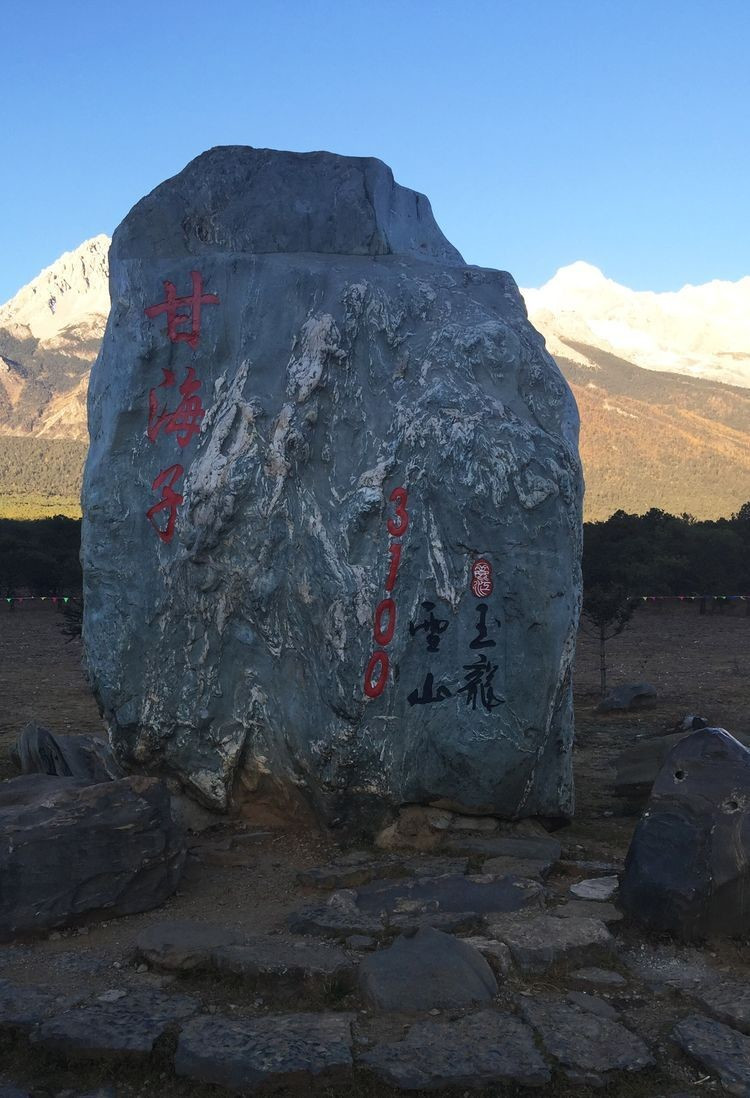 First arrival Ganhaizi. Ganhaizi former alpine glacial lake, later rising snow line, as well as reduce the water dried up, so called "Ganhaizi." Here is a look up recently, and it is the best place Yulong Snow Mountain panorama. Stay ten minutes, take pictures, we move on.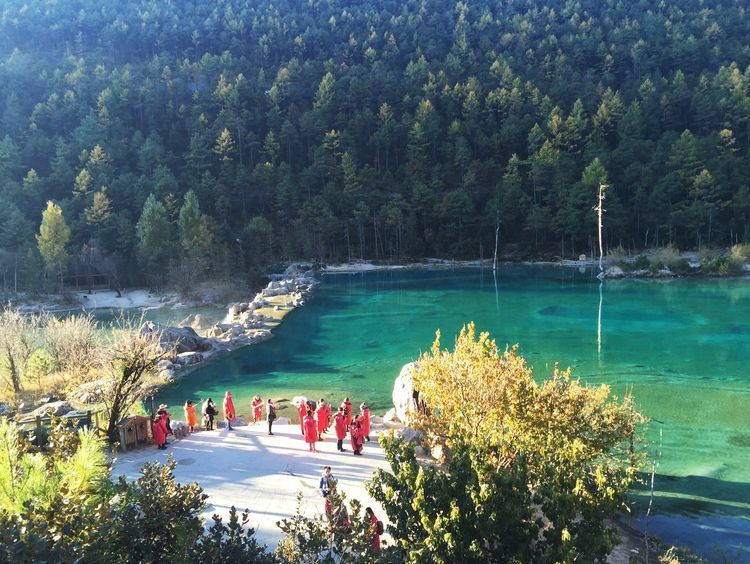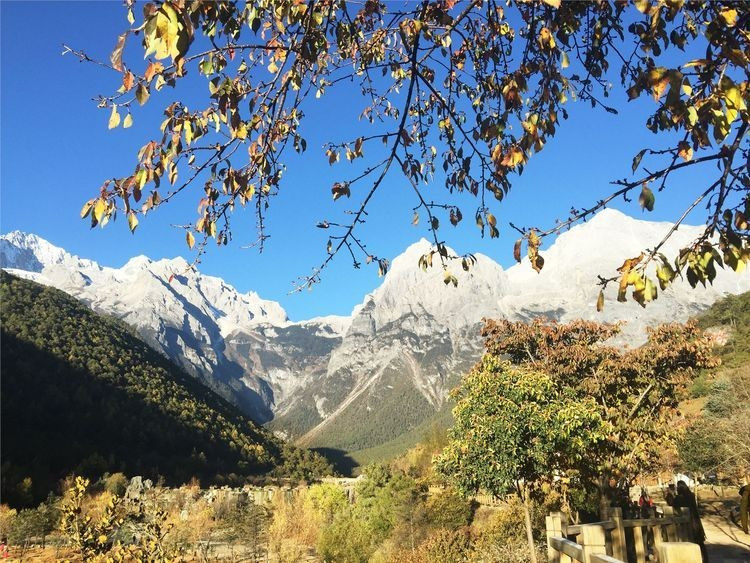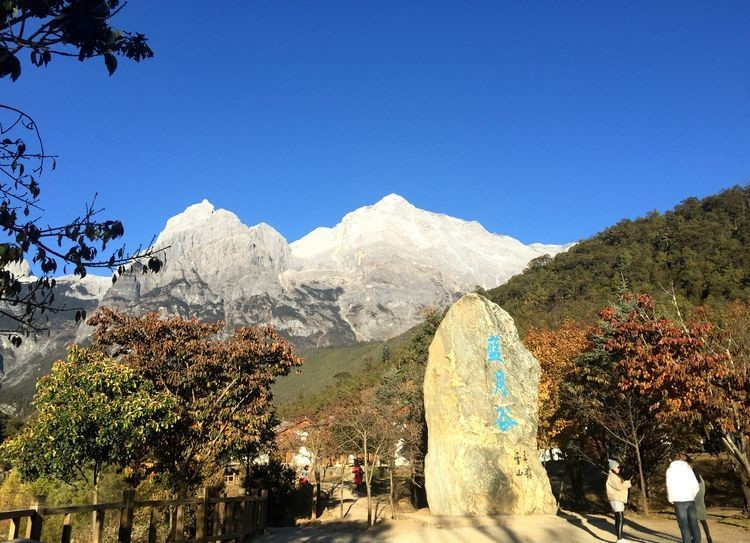 Blue Moon Valley, formerly the earlier people known as "white water river." When sunny, the water color is blue, and the crescent-shaped valley, a distance like a blue moon mosaic at the foot of Jade Dragon Snow Mountain, so called Blue Moon Valley. And baishuihe this name because of the mud lake is white, when it rains the water turns white, so called White Water River. Blue Moon valley of the river due to the mountain barrier in the flow process, the formation of four large water surface, known as "Yu Ye," Lake, "Mirror Lake" Lake, "Blue Moon" and Lake "Kikunami" lake. We stayed one hour in this play take pictures.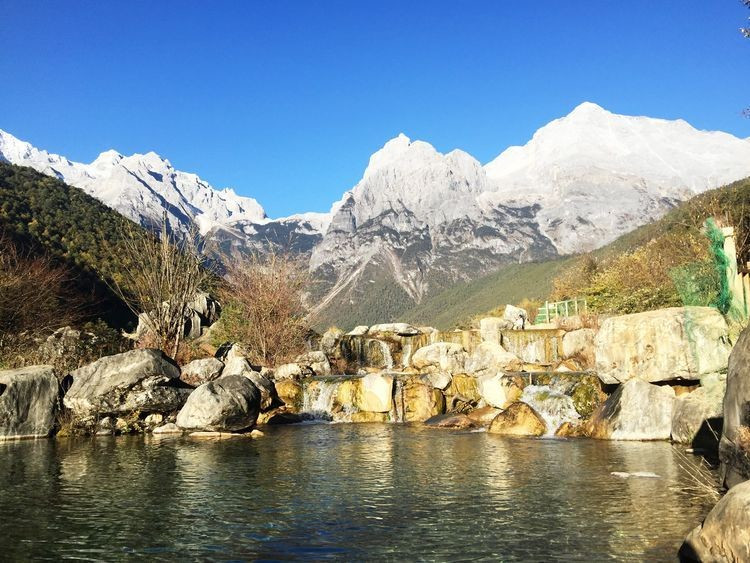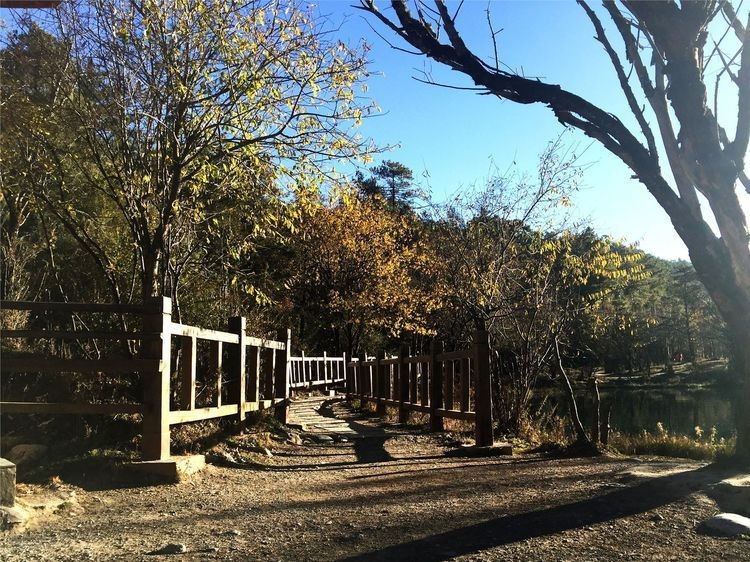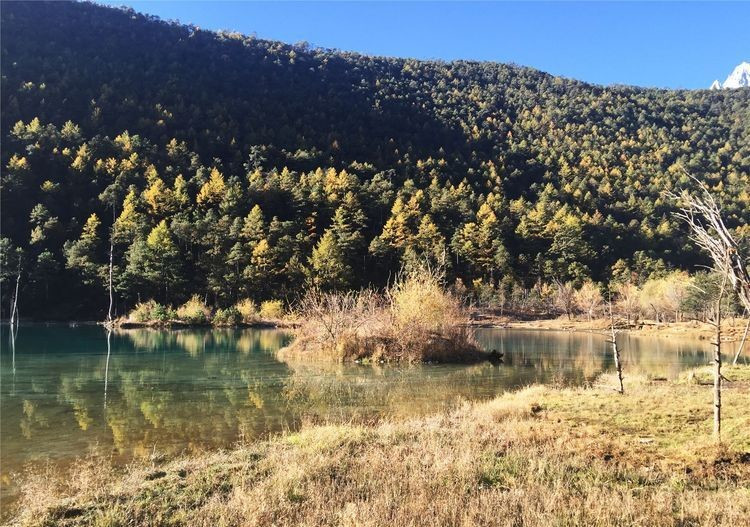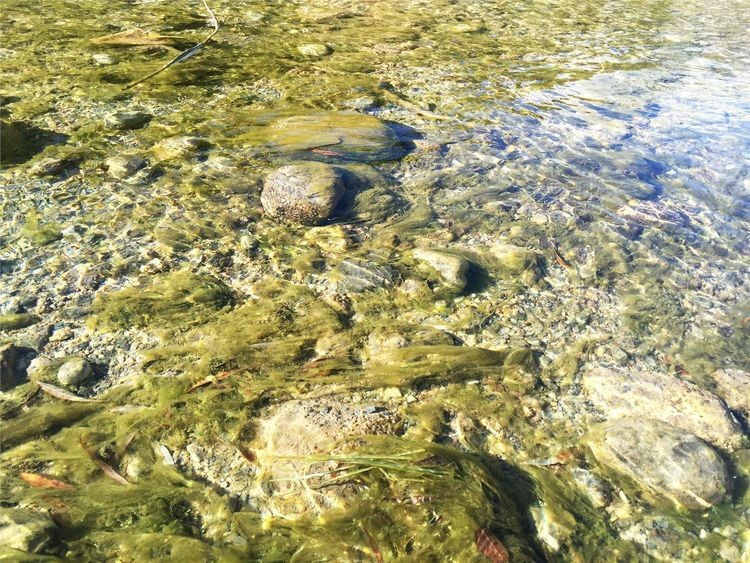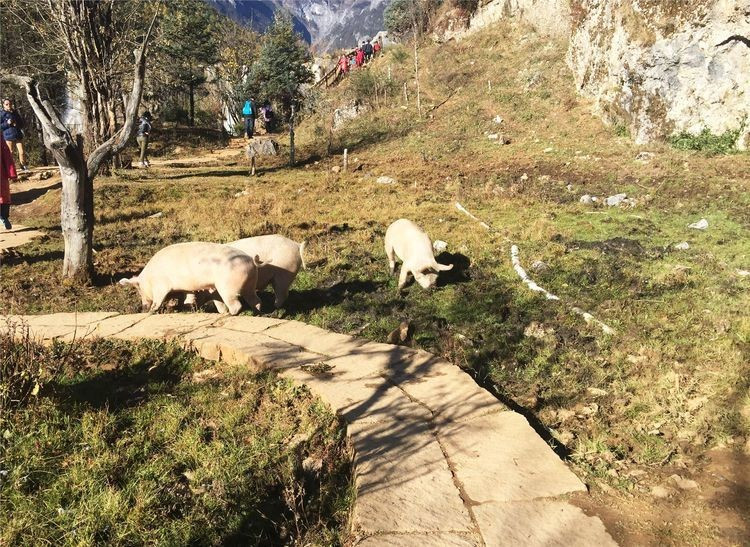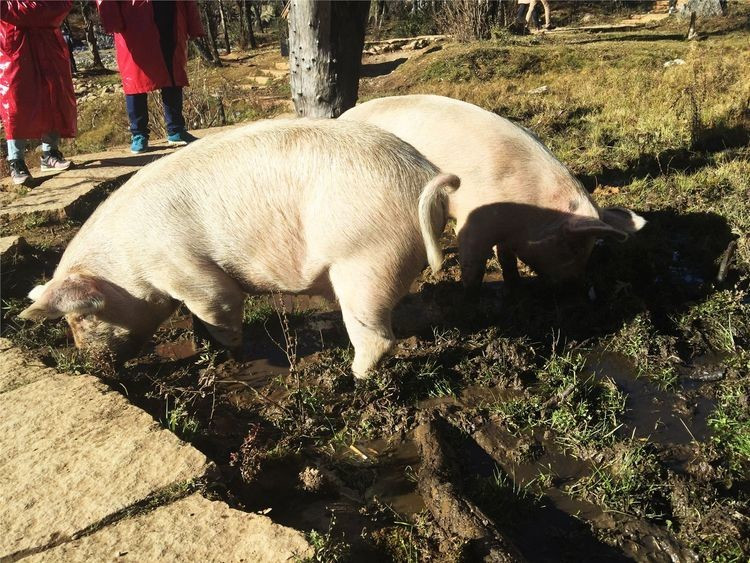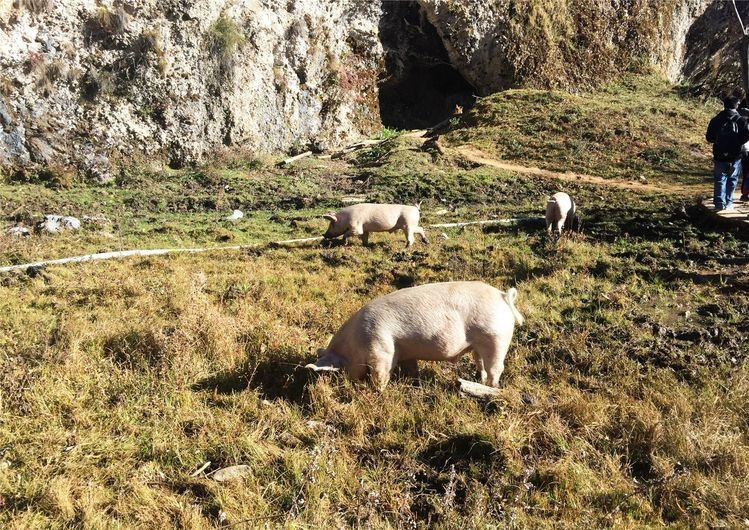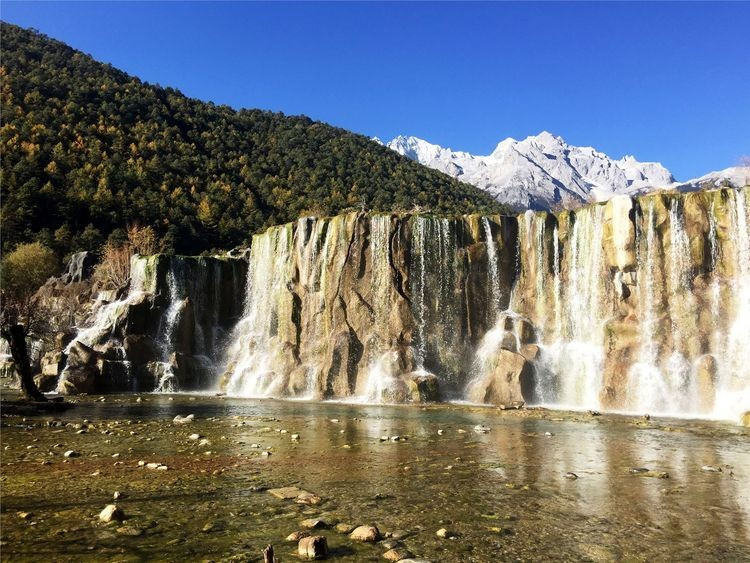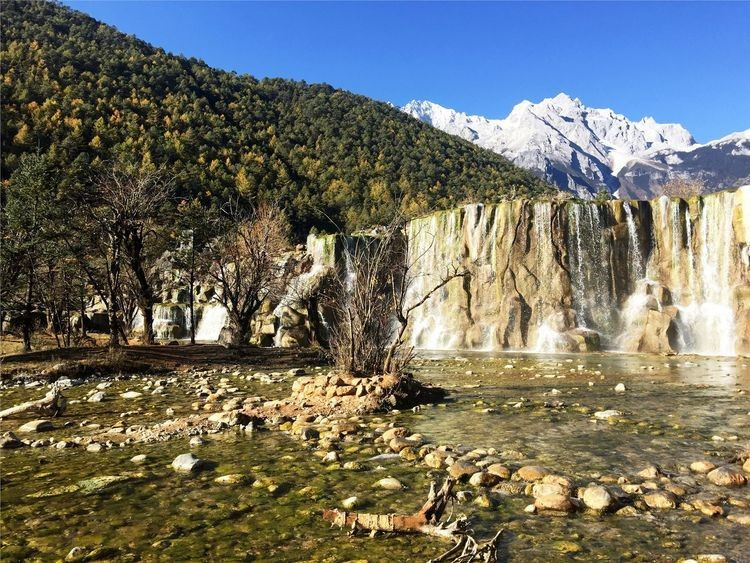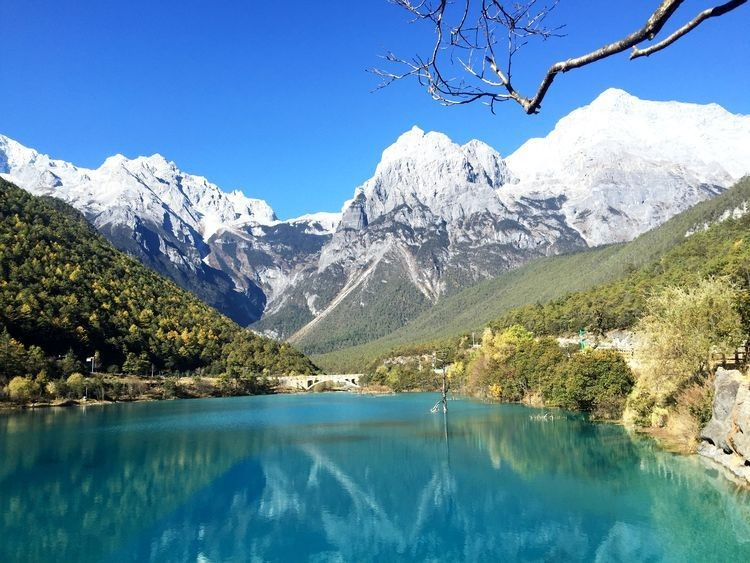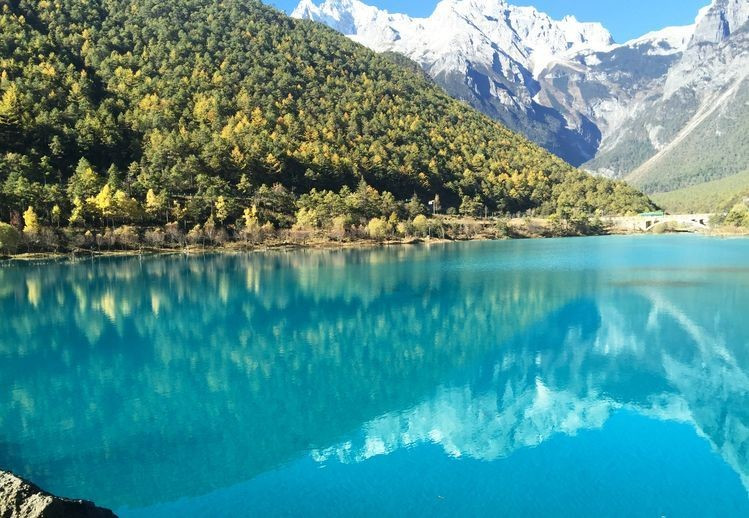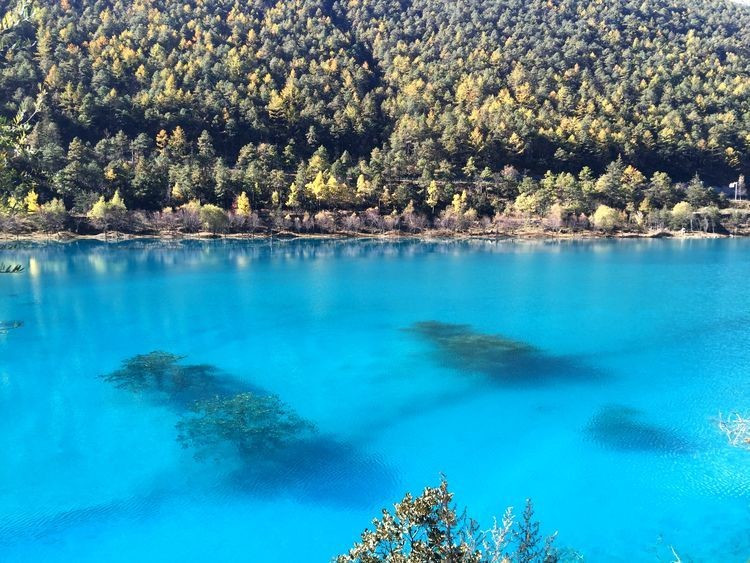 To the Blue Moon Valley, you will feel worthwhile. Crystal clear water, the lake was peacock blue, and it was the most beautiful lake I have ever seen in this life. We usually describe the color of the lake will say blue water, green lake, but the water here is not these colors, the water here is really peacock blue, peacock blue is said, but also a little bit greenish, in short here this water is really the most beautiful lake I have ever seen in this life. Forgive my lack of knowledge. Perhaps more beautiful, but there has been enough for me to revel in it! At the same time, this is also the color of spring and summer of 2017, the international fashion color Yo! Chief!
The water here is actually derived from the eternal ice of mountain glaciers along the cliff after ablation flowing down, constantly bringing together for the mountain, streams, eventually forming a crystal clear, very sweet and pure rivers in the upper reaches of the Blue Moon Valley ravine.
Hey! Forgive me only a IPH6P, however, it can stop its beauty!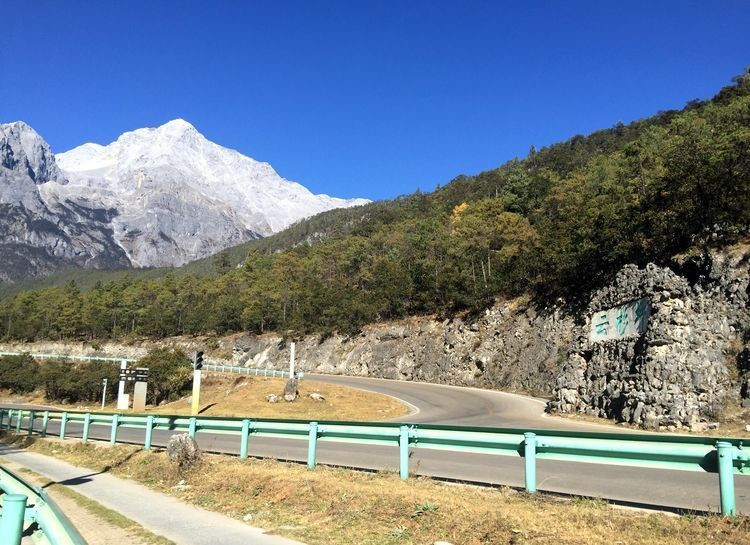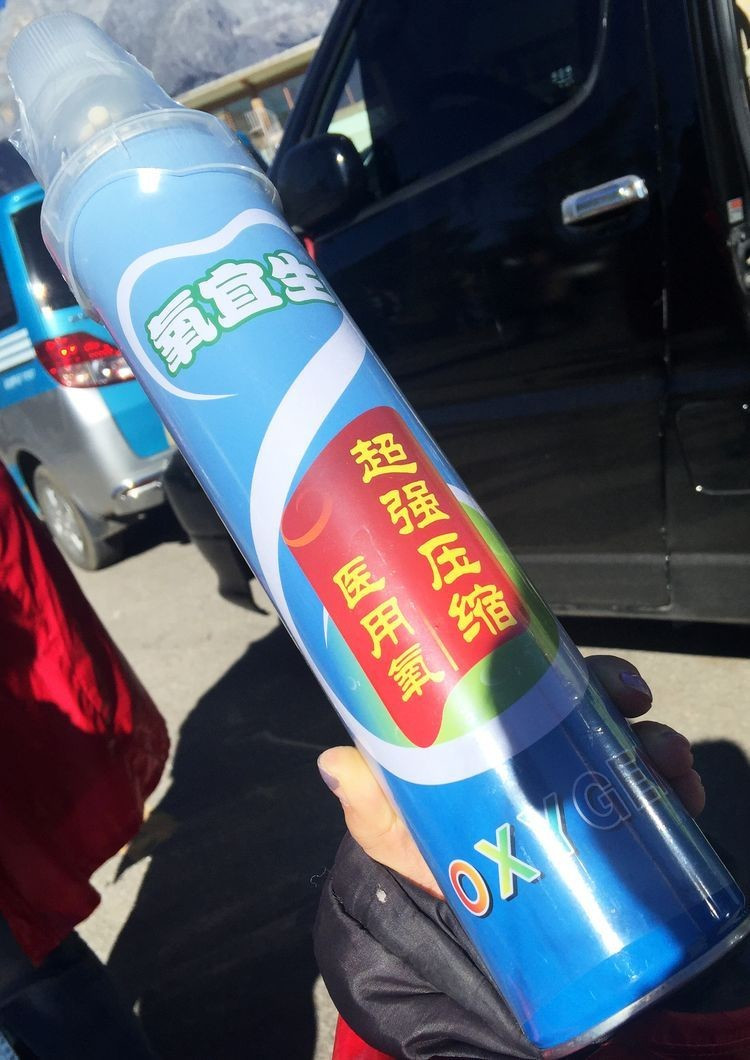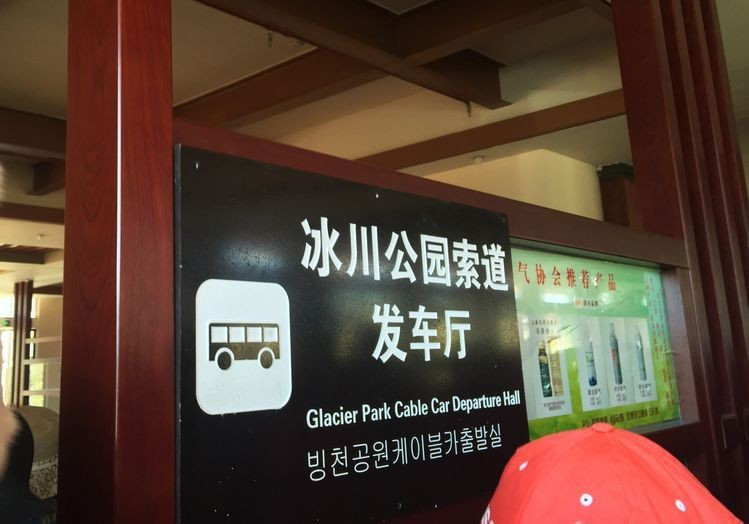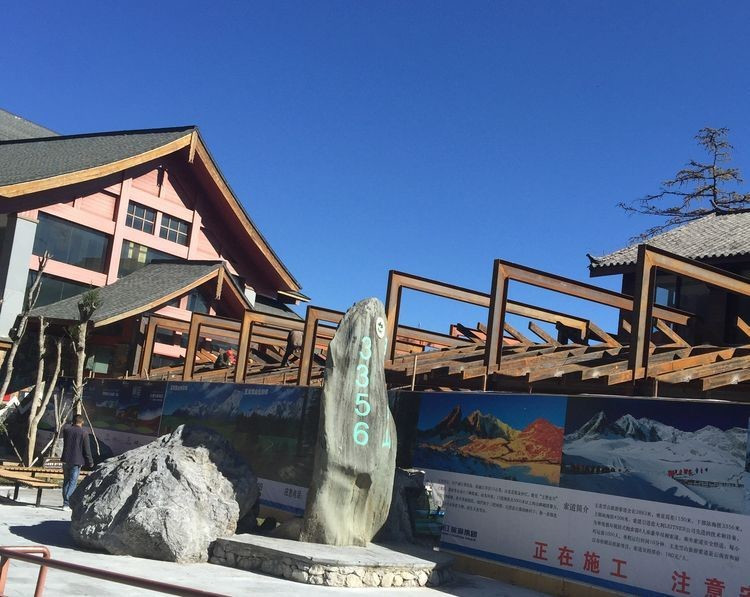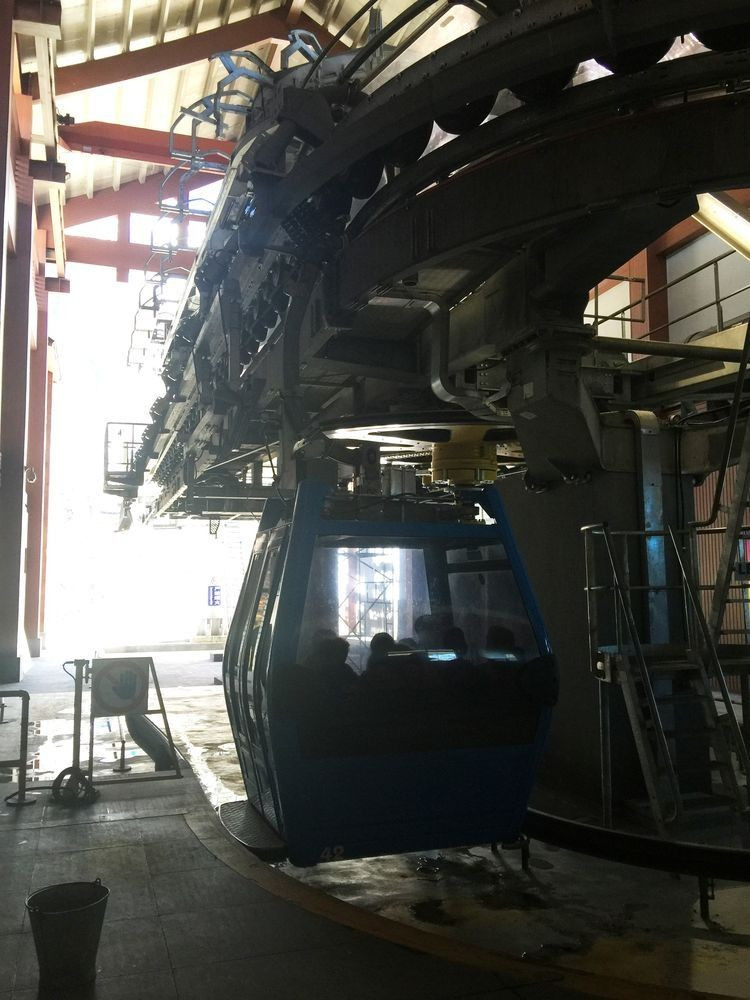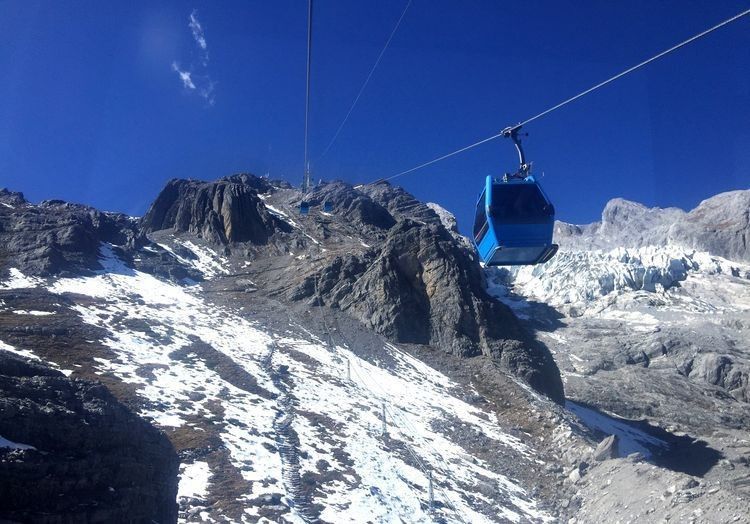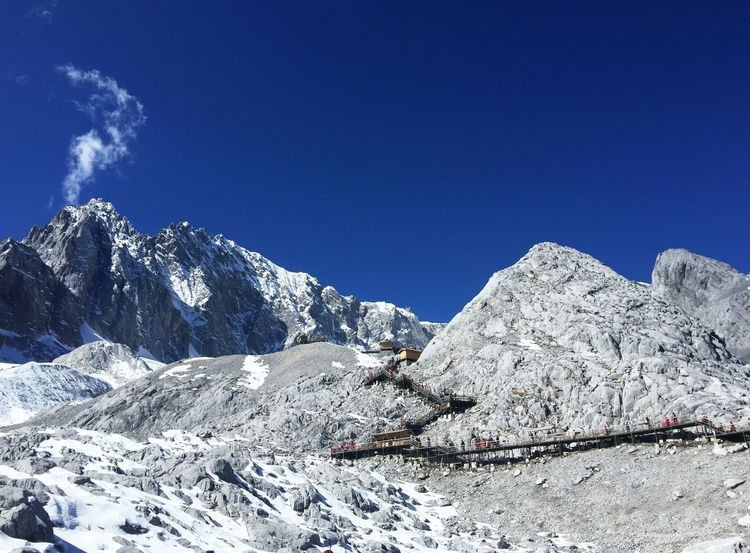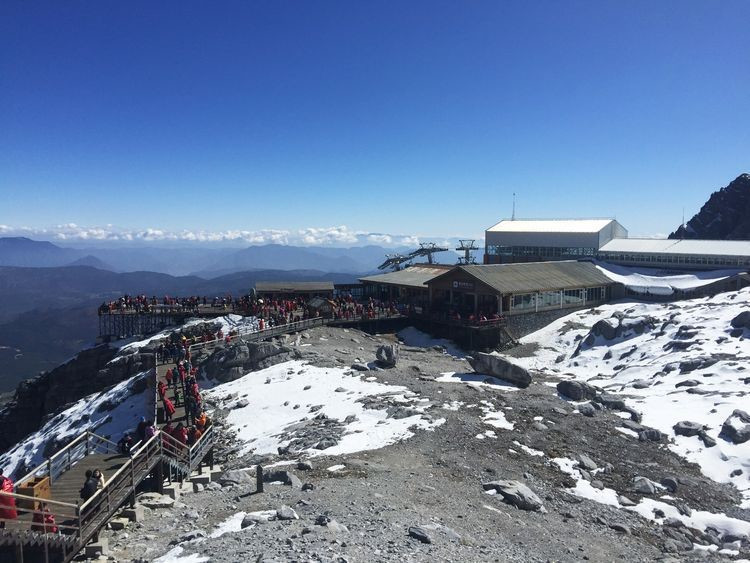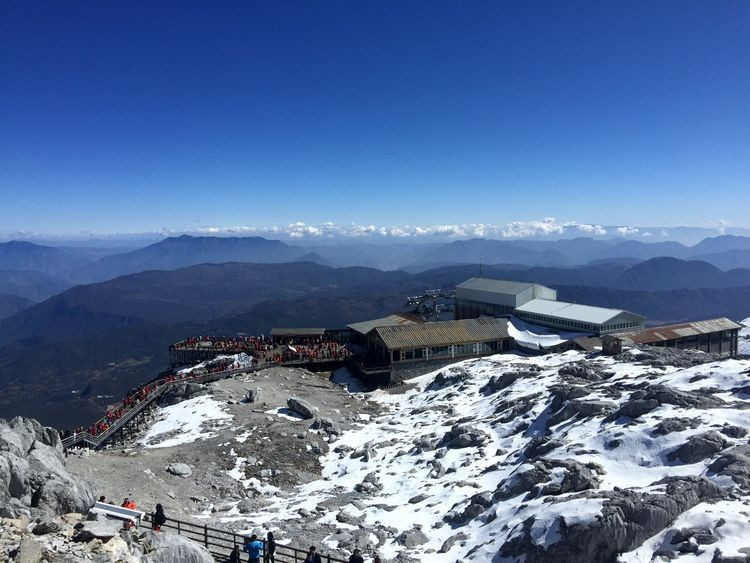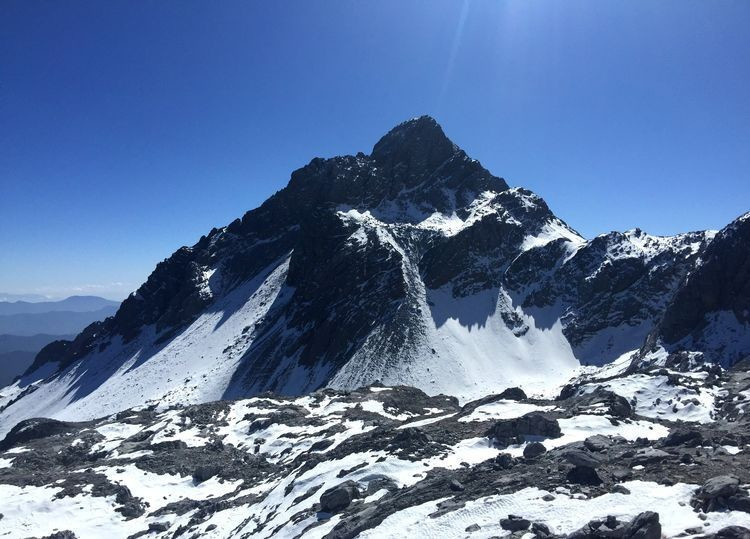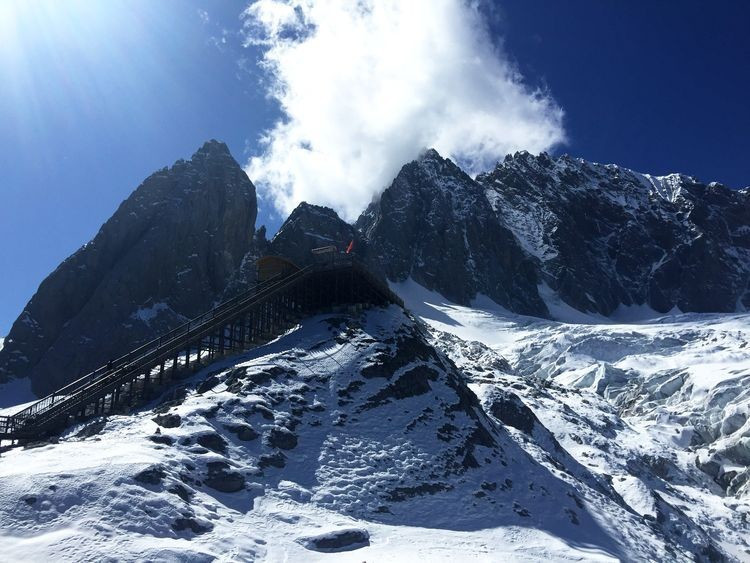 Yulong Snow Mountain summit.
See small red flag sticking out of the snow, I feel very excited, very proud for our country proud!
Along the way, also encountered a number of tourists hiking, I like to point them! Koko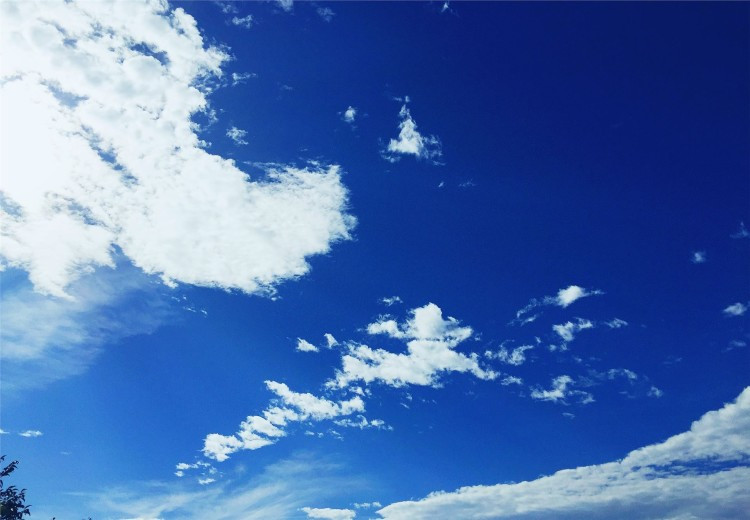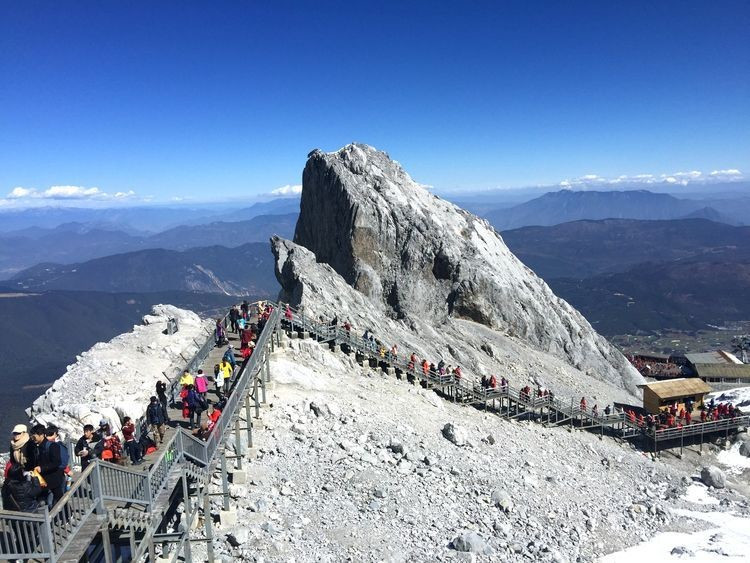 Shuhe
After the downhill I do not know last night because there is no good reason to rest or altitude sickness sake, spit on the bus. I feel very bad. But out of the car and rested for a while, then take the bus to the next attraction - Shuhe
This form of several ancient town of fact, it is the same, but the scale of Shuhe little smaller, tourists also relatively small, relatively quiet a lot. But things will be a little cheaper. If there are bargains friends want to come here to look at the recommendations. Such as tie-dyed fabrics, there may be cheaper than Dayan half the price.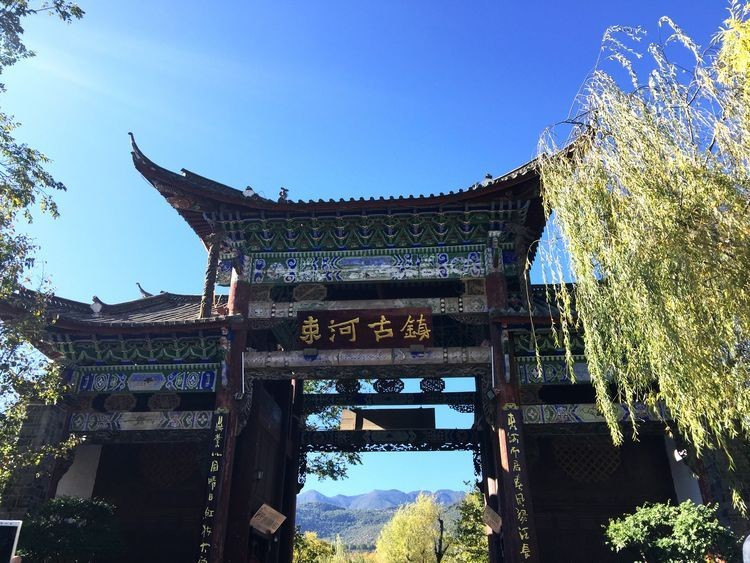 To the Beam River, because the spit, and also very tired, and I want to experience the slow life Shuhe, so I find a very good coffee shop, the shop quite unique, good environment, to enjoy, which can, very comfortable, very comfortable, the service also can be, very enthusiastic, as well as inside the store stuff is very affordable, very worthwhile experience, great, we can go to the beam River to experience this experience!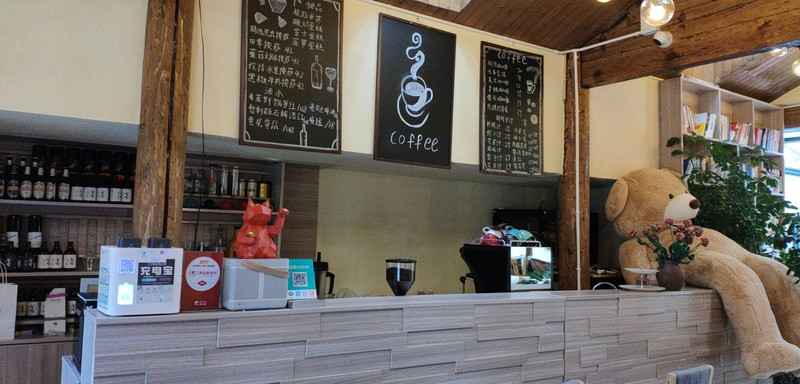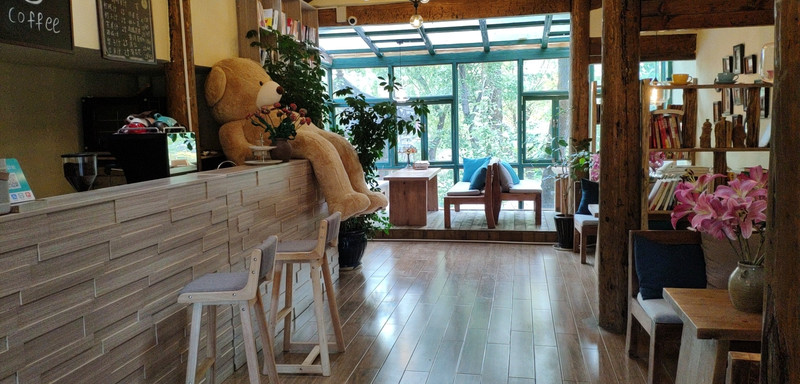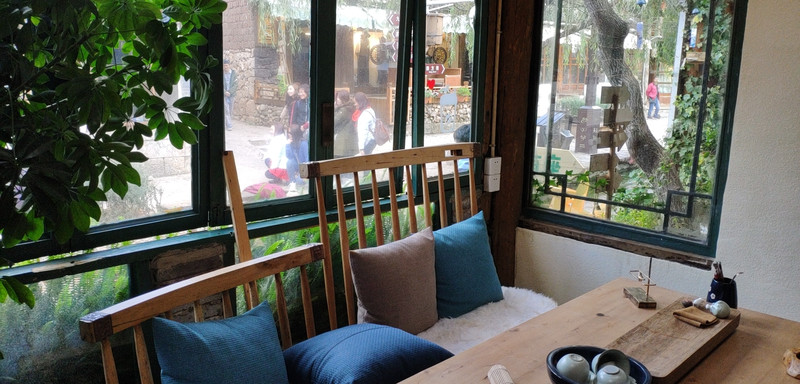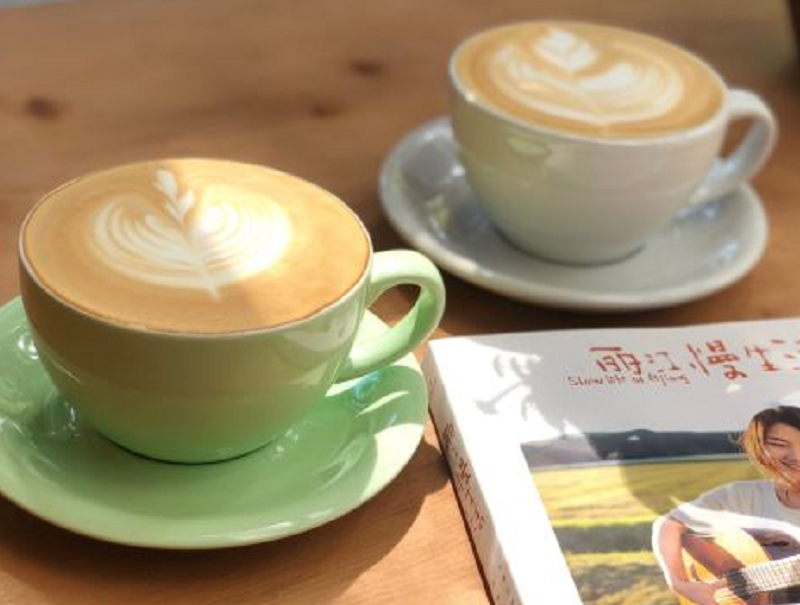 This is what we eat in Shuhe most comfortable one, the store has been in our trip, super and more people recommend this, very popular, very good reputation, a lot of stars to Lijiang basic will to this shop meal, because this made famous Yunnan specialties special, very authentic, it is necessary to punch
The store environment is also special praise, in front of a lot of flowers, and a small stream slowly, feeling special praise ah, two-story shop floor, the second floor better environment, be sure to sit by the window, feeling special praise , do really delicious food, fabulous taste, the price is affordable, highly recommended one, and will punch!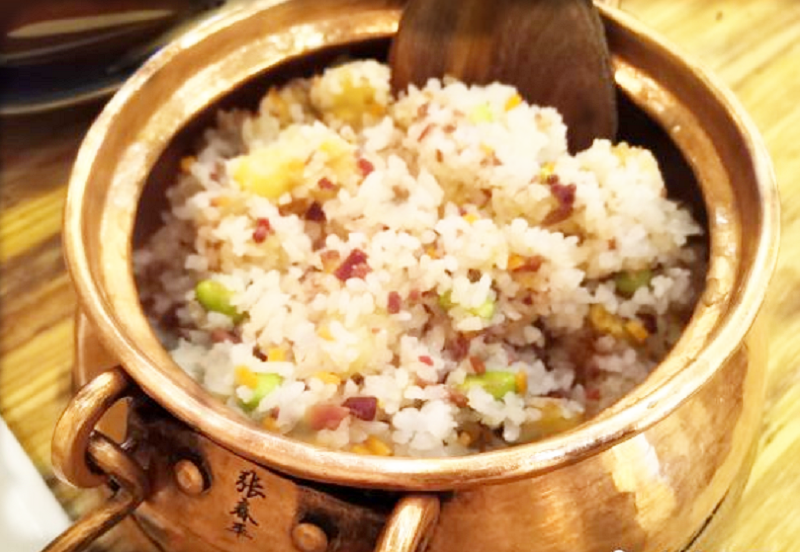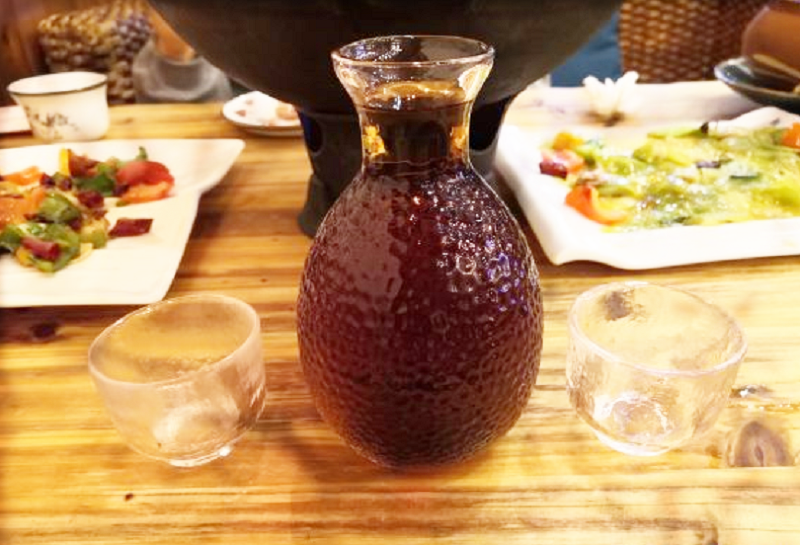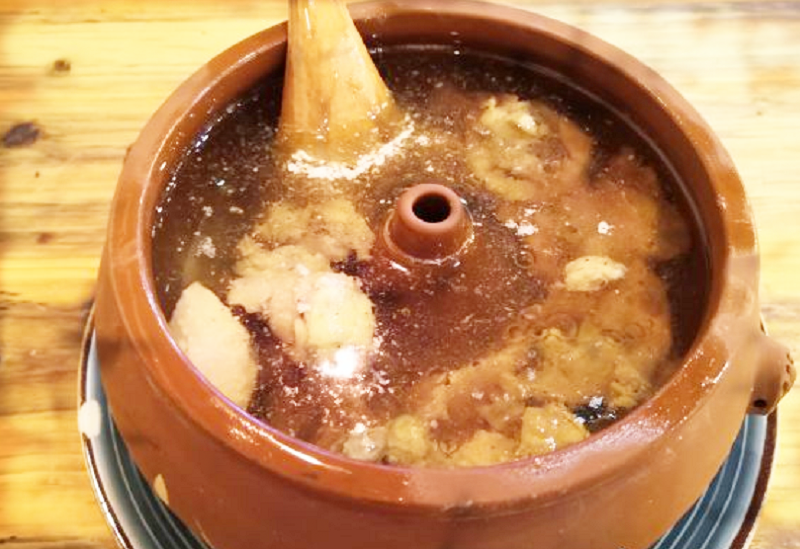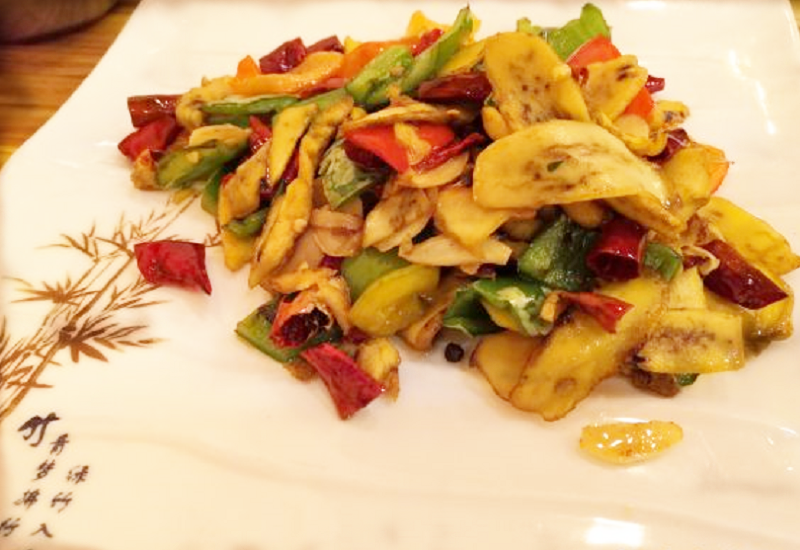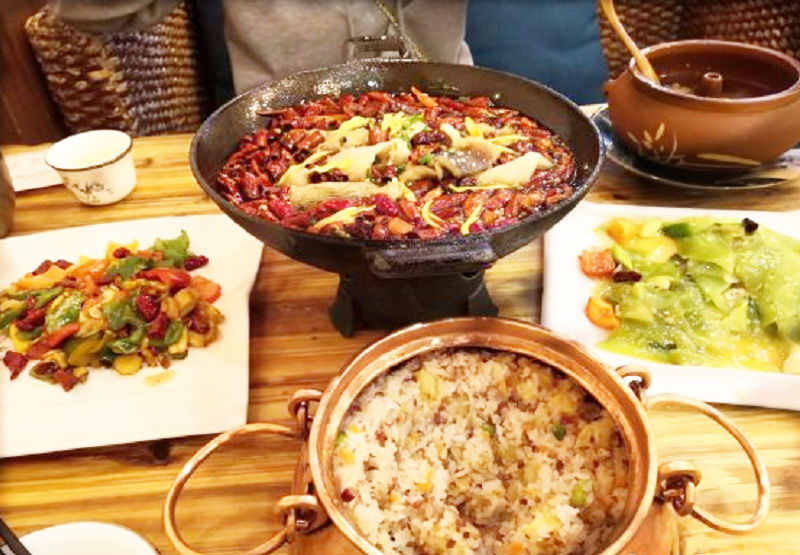 Day7: Return - Lijiang - Kunming - Beijing
We hit the car went straight to Lijiang train station. Take the night train, arrived in Kunming on the 13th morning.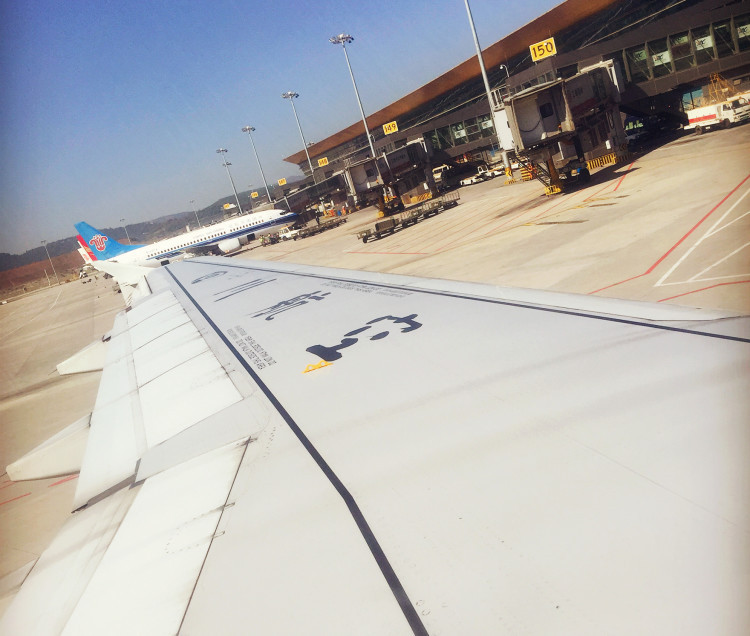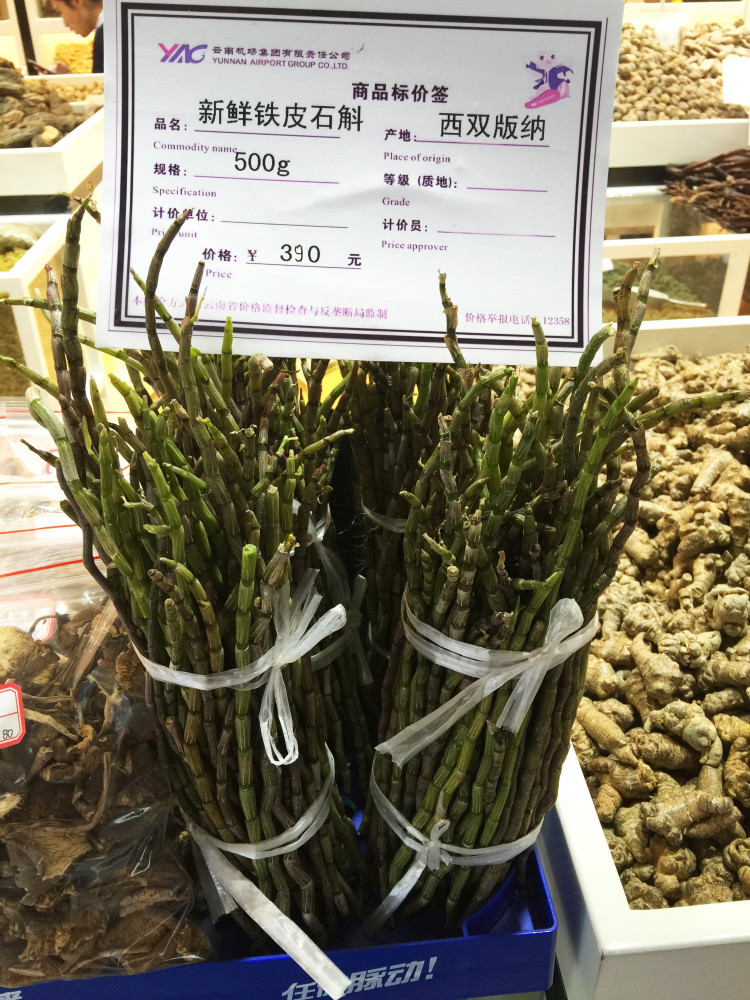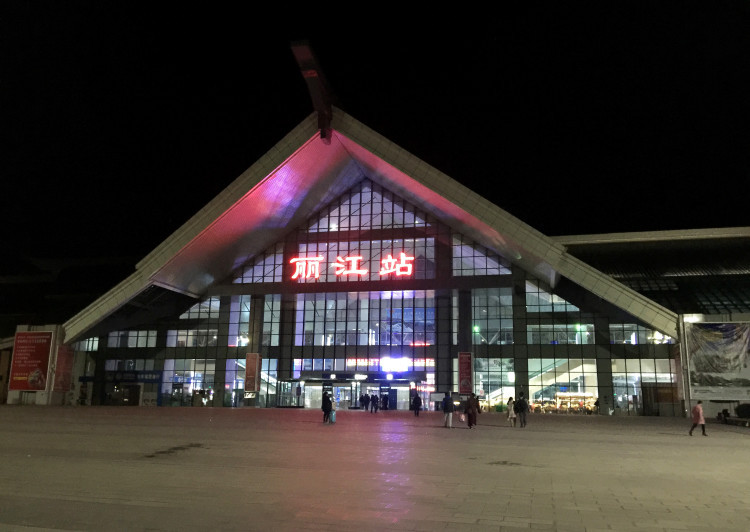 Written in the last
Here, I want to make a summary of the trip for me. Dali, Lijiang, I see from the TV drama in its beauty, I yearn to come here more will fall in love with him. Because the world here is ancient, modern, and is a wonderful, mysterious, original, and it is diverse, Dali beauty, love Dayan, Shuhe quiet, constitute the entire style of the ancient town. The people here hospitable, warm, of course, there is also a commercial product, but this is not correct reflects the inclusiveness! Yulong Snow Mountain gives me another surprise! Kind of moving! Helpless, we have limited travel time, a lot of attractions He did not go to, such as Shangri-La, Meili Snow Mountain, Xishuangbanna and so on. Yunnan, Kunming, the opportunity will come again! Again appreciate your beauty!